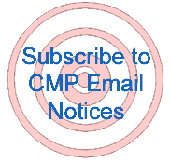 We want your feedback! Please let us know what you think about TFS. Do you have an interesting story or article that you would like to share? If so, please let us know!
Reader Comments:

Great publication...I couldn't help but relate to the letter of that father getting the Garand with his son...if only we could bottle the emotions and values reflected in that letter we could look forward to a better world. Keep this publication going it is a boon to all shooters...BTW, are there any technical columns planned for in the future?
Elvio
---
Just received your news letter. Very informative and interesting. Thank you
BOB T.
---
Thanks for newsletters. Please continue the great job you all are doing.
Greg M.
---
I enjoy the First Shot newsletter more than the American Rifleman. Good photos and timely articles are the key to success. Keep up the good work.
Regards, Ray Brandes
Past editor of the River Bend Gun Club newsletter for five years.
---
Thanks for a lot of good info
Murl
---
As I'm here in Afghanistan for a year – or more – I really look forward to "The First Shot". What a great piece of home to read over. Looking forward to being back on the line at Perry in '07!!
Dean H. LTC - US Army
---
My first letter and found it very interesting, keep it a coming. Retired SGM, SFG, US Army Jax, FL
Art G.
---
Thanks for the update on the big range. Looking forward to coming back to Camp Perry this year.
Lt Colonel Dave Hanko Fort Meade Rod & Gun Club
---
I'm an older shooter with bum eyes but I still like to shoot, enjoy the competition and the competitors. I hope to get these eyes fixed and see everyone again at Perry2006. Also, I enjoy TFS. Keep 'em coming.
Thanks, G. H.
---
This is a really informative Newsletter,keep up the good work!!
E. B.
---
Outstanding newsletter, please keep up the great articles. I enjoy reading everything in the newsletter.
Ron K., U.S. Army retired
---



Become a Garand-Springfield–Military Rifle Clinic Master Instructor

By Gary Anderson, DCM



<! Nested Table for picture>

The CMP G-S-M (Garand-Springfield-Military) Rifle Clinic was first taught to a group of over 100 students during the Western CMP Games in November 2005. The CMP will conduct a training workshop on 8-9 April 2006 at Camp Perry to prepare club and state association and individual instructors to teach this clinic to new shooters. Photo Courtesy of Jebb Harris.

Shooters and instructors who would like to become trained to conduct Garand Clinics in their clubs or communities will soon have an opportunity to participate in a special Master Instructor training workshop offered by the CMP at Camp Perry, Ohio on 8-9 April. This workshop is part of a new program the CMP is inaugurating to train and certify Master Instructors to teach Garand-Springfield-Military Rifle Clinics (G-S-M Clinics) at clubs and ranges near their homes.

The Master Instructor is intended to be someone with advanced marksmanship and instructor experience who is certified to teach a specific type of marksmanship activity. CMP workshops to prepare Master Instructors require a minimum of two days of training and as much as four days. One year ago, the CMP introduced a training course to prepare Master Instructors to teach a new JROTC Marksmanship Instructor Course (JMIC). Last summer the CMP introduced a second Master Instructor certification for expert service rifle shooters and instructors who are prepared to support U. S. Army Squad Designated Marksman (SDM) training. This new program to train and certify CMP Master Instructors to teach G-S-M Rifle Clinics is the third in a series of Master Instructor certifications now offered by the CMP.

<! Nested Table for picture>

In the CMP G-S-M Clinic, students learn about all phases of how to shoot a Garand, Springfield or Military Rifle Match, including how to score and pull targets. A series of photos taken at the CMP Garand Clinic at Camp Pendleton last November can be seen at http://www.odcmp.com/Photos/05/

WGamesClinic/index.htm. Photo Courtesy of Sullivan.

The CMP recently developed a new one-day Garand-Springfield-Military Rifle Clinic (G-S-M Clinic) that includes approximately five hours of instruction, demonstrations and dry-fire sessions with hand-on coaching. G-S-M Clinic classroom and practical sessions are typically followed by the firing of an instructional Garand, Springfield or Vintage Military Rifle Match.

The CMP introduced this new clinic at the Western CMP Games at Camp Pendleton, California in November 2005. G-S-M Clinic teaching curriculum and slides were tested at Camp Pendleton. The slides are designed for use in classroom instruction; printed versions of the slides can also be used to support coaching given on the range.

A printed CMP Guide to Garand, Springfield and Vintage Military Rifle Shooting is currently under development and will soon be available to support the conduct of G-S-M Clinics. This guide is designed to serve as a student guide or instructional manual for clinic students or for use by individual shooters as a self-teaching guide.

<! Nested Table for picture>

The CMP Garand Clinic is designed to provide lots of hand-on coaching for clinic students so that their first experiences in a Garand or Springfield Match will be rewarding and successful. Photo Courtesy of Jebb Harris.

The CMP currently sanctions a large number of John C. Garand or general rifle clinics that are offered by CMP-affiliated clubs. The G-S-M Clinic Master Instructor Workshop on 8-9 April will give instructors from these clubs as well as individuals who conduct these clinics on their own an opportunity to advance their knowledge and qualifications for teaching John C. Garand or G-S-M Clinics. The Camp Perry Workshop will be an opportunity for experienced rifle clinic instructors to share their experiences and knowledge, and for individuals who want to become qualified as clinic instructors to acquire the necessary knowledge and teaching skills to be certified G-S-M Clinic Master Instructors.

The G-S-M Clinic Master Instructor Workshop will take place at Camp Perry, Ohio, the home of the CMP program staff and the CMP Store. The Workshop is limited to 30 instructor applicants. If more than 30 applications are received, preference will be given to applicants who can return to clubs or ranges where they will be able to teach Garand Clinics. Workshop participants should plan to arrive at Camp Perry on Friday evening, 7 April. Training activities will take place all day on Saturday and Sunday, 8-9 April. Everyone who completes the training will be presented with their Master Instructor certificates on Sunday afternoon prior to departure.

Workshop attendees are responsible for making their own travel arrangements. Military barracks housing at Camp Perry will be available free of charge or students can make their own housing arrangements in local motels. The CMP will provide breakfast, lunch and dinner for all students on Saturday, plus breakfast and lunch on Sunday. There is a $35.00 registration fee to cover the costs of meals and student materials.

Topics in the CMP Garand-Springfield-Vintage Military Rifle Clinic are:

CMP History and Programs
Safety and Range Procedures
Rifles and Equipment
Garand Match Course of Fire
Technique of Firing Accurate Shots
Prone, Sitting and Standing Positions
Sight Adjustment
Rapid Fire Techniques
Shooting a Match, Pulling Targets

The CMP is now accepting applications to attend the 8-9 April Master Instructor Training Workshop from qualified individuals or club instructors who are interested in serving in the new G-S-M Clinic Instructor Program. You may download the application form by clicking on http://www.odcmp.com/

Competitions/GSMClinic.htm. Complete the form and fax it to 419-635-2565 or mail it to Deborah Boyle, CMP Programs Manager, P. O. Box 576 , Port Clinton , OH 43452 or email dboyle@odcmp.com.

Workshop presentations and practical application sessions will examine each of those topics, how to teach them and how to have new shooters practice them. Procedures for organizing and sanctioning G-S-M Clinics also will be covered. Individuals who apply to attend the workshop should have competitive shooting and marksmanship instruction experience and, if possible, have fired Garand or Springfield Matches at Camp Perry or other sites. Shooting clubs that would like to have a certified G-S-M Clinic Master Instructor who can teach clinics at their club should consider sending one of their marksmanship instructors to this workshop. Qualified individuals who would like to learn how teach Garand Clinics may also apply.

The official program and application form for the CMP Garand-Springfield-Military Rifle Clinic Master Instructor Training Workshop is posted on the CMP web site at http://www.odcmp.com/Competitions/GSMClinic.htm.