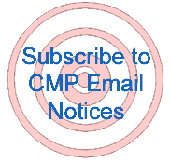 We want your feedback! Please let us know what you think about TFS. Do you have an interesting story or article that you would like to share? If so, please let us know!
Reader Comments:

Thank you for this excellent e-newsletter. The links and information are great.
Sincerely,
John B.
---
I greatly enjoy the USAMU shooting tips in the newsletter and also being able to find them on-line.
Regards, Ray in FLA
---
EXCELLENT BRIEF UNDERSTANDABLE ARTICLE ON SITTING RAPID POSITION, BEING CLOSE TO 60 THIS IS MY WORST POSITION AND ANY HELP I CAN GET IS GREATLY APPRECIATED!
GOOD ARTICLE; MARTY
---
SFC Singley:
It has been a while, but I sent CMP a request for a TFS article on possible means by which us "centrally endowed" (read that as 'fat') shooters might work ourselves into a useable sitting position. Spring is coming and I will be trying to get ready for matches. Your article has been copied and I will read it and work on trying the options you have provided. Thanks very much for your individual military service to our Nation and for your personal efforts to help other shooters improve our skills.
Melvin C.
---
Really enjoyed the M1 for Vets article. Its really good to read something that was done for wounded vets. The match must have been a real wingding. Too cold for me. There is alot of history 1903 Springfield and the M1 . I had to sleep with my o3 for baning the butt on the deck in boot camp. Anyway thanks again for the story.
Jim N., Ok
---
I enjoy the TFS. In fact, occasionally I like to print some of the articles to be able to review them in the future.
James L. M.
---
Whenever we come back in from the field it's always a good day when "The First Shot" is in. I drill the guys in the fundamentals – many of which I learned and fine tuned at CMP matches – and it comes back in spades out here when it really counts!
Dean H.
LTC - US Army
Security Advisor
Kabul/Afghanistan
---
Finally caught up with the October '06 story: A Rifle For Shifty. It was simply one of the best things I've read. As someone who had two uncles in combat in WWII, one air corps and one infantry, I will forever believe those men were heroes of the first echelon. Anything any of us can do for any of them is simply the least we can do.
Steve R.
Birmingham, Alabama
---
The article about Bill Krilling was very good, a great shooter, coach and a gentlemen to boot!
Ruth S.
---
Thanksfor the great stories and tips. Even old dogs can learn new tricks. This is great for keeping the CMP active.
Tim H., AZ
---



CMP ROTC Scholarship Recipient Tops Military Cadets in All-Army Matches

By Gary Anderson, DCM



<! Nested Table for picture>

COL (P) Michael Linnington, Deputy Commanding General at Fort Benning, is shown presenting an M1 Garand award rifle to Cadet Michael, Army ROTC, Virginia Tech Univ., for finishing as the overall high military cadet in the 2007 U. S. Army Small Arms Championship.

Each year, the CMP awards 100 $1000 scholarships to college ROTC cadets based on their leadership, academic and marksmanship accomplishments. Cadet Michael Mann, who is now a senior in Army ROTC at Virginia Tech has been a CMP ROTC Scholarship recipient each of the four years he has been in college. One week ago, Cadet Mann was one of two dozen military cadets who competed alongside 160 Active, Reserve and National Guard soldiers in the 2007 U. S. Army Small Arms Championship. In these service rifle and pistol competitions that took place at Fort Benning, Georgia on 5-12 March, Mann finished as the overall high scoring cadet. He also won a "leg" that counts towards being awarded the prestigious Distinguished Rifleman Badge.

Cadet Mann, 21, of Prospect, Kentucky, was a 2003 graduate of South Oldham County High School. He has been shooting competitive high-power service rifle competitions since he was 14. Each summer, for the past six years, he has trained and competed as a member of the Kentucky State Rifle and Pistol Association's junior service rifle team that competes at the National Matches at Camp Perry.

In winning the top military cadet award at the All-Army Matches, Cadet Mann placed 22nd overall with his score of 849, which aggregated results from four different individual matches including the Audie Murphy Match that begins with a mile run in full combat gear (running time counts in the match score). For winning the top military cadet award, Mann received a presentation M1 Garand rifle provided by the CMP. Mann also placed 8th among 138 Non-Distinguished competitors in the All-Army Excellence-in-Competition Match to earn six additional EIC points to give him 16 of the 30 points he needs to earn the Distinguished Rifleman badge.

The U. S. Army Small Arms Championship is open to all members of the U.S. Army, Active, Army Reserve and National Guard. The service rifle and service pistol events on the program constitute a supreme test of combat marksmanship skills for the soldiers who participate. The U. S. Army Marksmanship Unit conducts the championship. The CMP provided results services for the competitions. Check the CMP web site at http://clubs.odcmp.com/cgi-bin/report_matchResult.cgi?matchID=2056 to see all of the results.

Cadet Mann will not be a candidate for another CMP ROTC Scholarship this year since he will graduate from Virginia Tech in May and will receive a commission as a Second Lieutenant in the US Army. He plans to serve as a Field Artillery Officer. That will not, however, prevent him from returning to Fort Benning to compete in the next All-Army Matches as an Active Duty Officer.