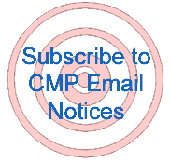 We want your feedback! Please let us know what you think about TFS. Do you have an interesting story or article that you would like to share? If so, please let us know!
Reader Comments:

Thank you for this excellent e-newsletter. The links and information are great.
Sincerely,
John B.
---
I greatly enjoy the USAMU shooting tips in the newsletter and also being able to find them on-line.
Regards, Ray in FLA
---
EXCELLENT BRIEF UNDERSTANDABLE ARTICLE ON SITTING RAPID POSITION, BEING CLOSE TO 60 THIS IS MY WORST POSITION AND ANY HELP I CAN GET IS GREATLY APPRECIATED!
GOOD ARTICLE; MARTY
---
SFC Singley:
It has been a while, but I sent CMP a request for a TFS article on possible means by which us "centrally endowed" (read that as 'fat') shooters might work ourselves into a useable sitting position. Spring is coming and I will be trying to get ready for matches. Your article has been copied and I will read it and work on trying the options you have provided. Thanks very much for your individual military service to our Nation and for your personal efforts to help other shooters improve our skills.
Melvin C.
---
Really enjoyed the M1 for Vets article. Its really good to read something that was done for wounded vets. The match must have been a real wingding. Too cold for me. There is alot of history 1903 Springfield and the M1 . I had to sleep with my o3 for baning the butt on the deck in boot camp. Anyway thanks again for the story.
Jim N., Ok
---
I enjoy the TFS. In fact, occasionally I like to print some of the articles to be able to review them in the future.
James L. M.
---
Whenever we come back in from the field it's always a good day when "The First Shot" is in. I drill the guys in the fundamentals – many of which I learned and fine tuned at CMP matches – and it comes back in spades out here when it really counts!
Dean H.
LTC - US Army
Security Advisor
Kabul/Afghanistan
---
Finally caught up with the October '06 story: A Rifle For Shifty. It was simply one of the best things I've read. As someone who had two uncles in combat in WWII, one air corps and one infantry, I will forever believe those men were heroes of the first echelon. Anything any of us can do for any of them is simply the least we can do.
Steve R.
Birmingham, Alabama
---
The article about Bill Krilling was very good, a great shooter, coach and a gentlemen to boot!
Ruth S.
---
Thanksfor the great stories and tips. Even old dogs can learn new tricks. This is great for keeping the CMP active.
Tim H., AZ
---



Record Setting Match Set to Music

Submitted by MAJ (R) Thomas W. Oaks




The Tri-City Three-Position Air Rifle Invitational hosted by the Pharr – San Juan – Alamo High School JROTC Program on 30-31 March 2007 in San Juan, Texas was a first in many ways. For starters, it was the first sanctioned Air Rifle Tournament to be held in the Rio Grande Valley in recorded memory. Second, the event was a huge draw for a variety of competitors from the surrounding area and San Antonio, a total of 38 competitors to be exact. Third, matches are not often conducted to the pulsating rhythms of a rock concert being held in a nearby gymnasium which became the case for the part of the Tri-City Invitational. The concert was scheduled after the match was already on the books. It was held in a different area of the campus; however it was close enough to be heard (and felt) by the members of what became the championship relay.

Most noteworthy of the Tri-City Invitational was the number of records set by the host team as well as by one of its members. The Bear Rifle Team of PSJA HS fired a match winning score of 1072 on the 3x10 four-man sporter air rifle team event. This score set a new National Open Record. The National Open record encompasses all the record categories for Three-Position Air Rifle. PSJA's scoring team members were senior Luis Raya, junior Joe Montanez, and sophomores Marco Aguayo and Rene Felix.

<! Nested Table for picture>

Cadet Joe Montanez set three new records and tied one record during the Tri-City Three-Position Air Rifle Invitational. He will travel with his team, the Bear Rifle Team of PSJA HS, this week to compete in the National JROTC Air Rifle Championship at Fort Benning, Georgia.

In the individual 3x10 sporter event, 16-year old Joe Montanez started his record-setting quest with a 95 in prone. He followed up with a lower than normal 87 in standing and closed out with a strong 95 in kneeling. His aggregate score of 277 tied the Open National Record and set new National Records in the Army JROTC, American Legion, and Age Group 15-16 categories. His one man assault on the record books wasn't over yet. With the throbbing rhythms of a Christian rock band playing downstairs in the school gym Montanez fired a 10-shot Final, adding an 86 to his score for a total of 363 and a new National Open Record for a 3x10 plus final. This turned out to be an outstanding day for this cadet and his teammates.

The Bears Rifle Team from PSJA HS is not finished yet. The Tri-City Invitational was a tune-up match for the JROTC National Championships at Ft Benning, GA to be held 12-14 April. This will be the Bears' first appearance at the National Championships. To follow PSJA and other teams at the JROTC National Championship and track live scores from the event make sure to log-on to the CMP website at http://clubs.odcmp.com/cgi-bin/report_matchResult.cgi?matchID=1950.

Complete results fro the Tri-City Invitational can be found at http://clubs.odcmp.com/cgi-bin/report_matchResult.cgi?matchID=2020. To view PSJA's National Records and all the other Three-Position National Records go to, http://www.odcmp.com/3P/CurrentNatlRcds.pdf.