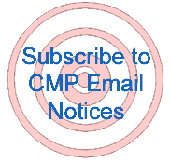 We want your feedback! Please let us know what you think about TFS. Do you have an interesting story or article that you would like to share? If so, please let us know!
Reader Comments:

Thank you for this excellent e-newsletter. The links and information are great.
Sincerely,
John B.
---
I greatly enjoy the USAMU shooting tips in the newsletter and also being able to find them on-line.
Regards, Ray in FLA
---
EXCELLENT BRIEF UNDERSTANDABLE ARTICLE ON SITTING RAPID POSITION, BEING CLOSE TO 60 THIS IS MY WORST POSITION AND ANY HELP I CAN GET IS GREATLY APPRECIATED!
GOOD ARTICLE; MARTY
---
SFC Singley:
It has been a while, but I sent CMP a request for a TFS article on possible means by which us "centrally endowed" (read that as 'fat') shooters might work ourselves into a useable sitting position. Spring is coming and I will be trying to get ready for matches. Your article has been copied and I will read it and work on trying the options you have provided. Thanks very much for your individual military service to our Nation and for your personal efforts to help other shooters improve our skills.
Melvin C.
---
Really enjoyed the M1 for Vets article. Its really good to read something that was done for wounded vets. The match must have been a real wingding. Too cold for me. There is alot of history 1903 Springfield and the M1 . I had to sleep with my o3 for baning the butt on the deck in boot camp. Anyway thanks again for the story.
Jim N., Ok
---
I enjoy the TFS. In fact, occasionally I like to print some of the articles to be able to review them in the future.
James L. M.
---
Whenever we come back in from the field it's always a good day when "The First Shot" is in. I drill the guys in the fundamentals – many of which I learned and fine tuned at CMP matches – and it comes back in spades out here when it really counts!
Dean H.
LTC - US Army
Security Advisor
Kabul/Afghanistan
---
Finally caught up with the October '06 story: A Rifle For Shifty. It was simply one of the best things I've read. As someone who had two uncles in combat in WWII, one air corps and one infantry, I will forever believe those men were heroes of the first echelon. Anything any of us can do for any of them is simply the least we can do.
Steve R.
Birmingham, Alabama
---
The article about Bill Krilling was very good, a great shooter, coach and a gentlemen to boot!
Ruth S.
---
Thanksfor the great stories and tips. Even old dogs can learn new tricks. This is great for keeping the CMP active.
Tim H., AZ
---



Sign-up Now for 2007 CMP Three-Position Air Rifle Summer Camps!

By Sommer Wood, CMP Writer/Editor



<! Nested Table for picture>

It is time to start envisioning you or your team on the winnerís podium, and the time is now to start preparing for that moment! Why not get started with the premier rifle camp in the country, the Civilian Marksmanship Programís Three-Position Air Rifle Summer Camps.

Camp slots are still available at locations across the country, but schedules and locations change every year so do not let a camp near you pass you by. And with a top notch staff including 2007 NCAA Champions and All-Americans, both coaches and athletes will receive the highest level of instruction available. Our counselors work in small groups of four to five athletes to provide hands on, personalized instruction to meet each athletes needs. And classroom instruction is led by Camp Director Dan Durben, a 1988 Olympian, 1996-2000 National and Olympic Team Coach and 2004 Paralympic Team Coach. Danís creative classes provide something new for even the most seasoned coach, and set a solid foundation for athletes to grow on.

Week-long residential camps are still open in Reno, Nevada, El Paso, Texas, and Millersville, Pennsylvania. Also spots are still available at the newest addition to the CMP Camp program, the Standing Position Camp at Fort Benning. This intense three day Standing Position Camp is a must for athletes serious about making the transition to the next level. If you have goals of winning the State Championship, Junior Olympics, or making a college team the standing position is the key and this camp is for you! The Standing Position Camp is taking the place of the CMP Advanced Camp, but it is open to anyone ready to take the next step in their shooting career.

Please take a look at the CMP Camp website to find a Camp near you! Information about all the Camps and registration forms can be found at http://www.odcmp.com/Programs/camp.htm. For more information please contact CMP Summer Camp Assistant Director Sommer Wood at 419-341-5248 or by email at swood@odcmp.com. See you at Camp!