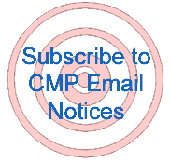 We want your feedback! Please let us know what you think about TFS. Do you have an interesting story or article that you would like to share? If so, please let us know!
Reader Comments:

Ms. Elder,
I was thrilled when I read the "Short History of the Distinguished Shooter Program." As the first Navy female Distinguished Pistol Shot, I am humbled to see my name among so many others who have made the grade. Many thanks to Mr. Hap Rocketto for compiling what has to be the best single list of distinguished shooters from all levels.
Respectfully,
LCDR Barbara Gies
---
Hello, I am excited to read your newsletter's that you generate. They are good sources of information and I am more and more motivated each time to continue working on my shooting skill's after being in the Marine corps for twenty years. I have been exposed to lot's of range shooting with rifles. I really like that feeling of being on the rifle range @ dawn preparing for a good day of accurate shooting. The fact that you continue to teach theses skill's with so much enthusiasm is absolutely outstanding.
Bryan C.
---
NICE ARTICLE ON LEG MATCHS!
GLS
---
More, more from SSG Praslick. A good coach is worth his/her weight in gold. Keep it up. I need all the help I can get. CSM (ret) R. Thomas D. Command Sergeant Major (retired) "Once a soldier, always a soldier"
---
I think you "on line" newspaper is great! Keep up the good work.
Gary K.
---
I think it's is GREAT keep it up! Thank you very much!
PS I sure miss going to Perry
Conrad S.
---
Very informative. Reminders and tips for better shooting are always helpful. We tend to forget lessons learned and sometimes need to be hit on the head with a 2X4. LEStahl
---
Good stories, would love to see training info. on smallbore.
Jim E.
Alta, Calif.
---
I thought the article about the Reading R&P Club was great. I have the pleasure of shooting matches at their club several times a year and you can't fine a better group of people and sportsmen.
Keep up the great work....
Richard S.
---
I ENJOY THE CMP EMAIL INFORMATION LETTER. THANK YOU
JODI
---
As always, a great job! Thanks for your efforts.
Best,
Linda
---
Kudo's on a great way of getting interesting stories out to the public on my favorite rifle, the infamous M1 Garand. It never ceases to amaze me about how CMP continues to "think out of the box". As a retired US Marine…and a self-acknowledged "Garand Expert", I'm humbled by all that I yet do not know about the M1. Your publication is both humbling to this ol Jarhead and informative. I learn something new with each issue.
Semper Fidelis
Major Bill D., USMC Ret
---



New GSM Master Instructors Certified
Next Course Set for September

By Gary Anderson, DCM

Photos Courtesy of LCDR Dan Hoey



<! Nested Table for picture>

A total of 25 CMP GSM Rifle Clinic Master Instructors were trained in June through the GSM Rifle Clinic Master Instructor Program.

The new CMP Garand-Springfield-Military (GSM) Rifle Clinic Master Instructor Program was launched in April when the first GSM Master Instructor Training Workshop took place at Camp Perry, Ohio. The second GSM Master Instructor course was just concluded at Camp Perry on 9-10 June. 29 Master Instructors were certified in April. 25 additional Master Instructors were certified in the course just completed.

<! Nested Table for picture>

Shown here are two of the 83 slides that comprise the CMP GSM Clinic training material.

The CMP's GSM Clinic Program is designed to upgrade and expand the availability of instructional clinics and matches for shooting who are interested in improving their skills or competing with these historic military rifles. The revised CMP program offers new training material in the form of Power Point slides and student texts for instructors to use in teaching clinic students who usually are new or inexperienced shooters. CMP Master Instructor workshops train and certify experienced instructors and shooters to teach this curriculum in CMP-sanctioned clinics.

The CMP sanction clinics that are conducted by CMP-affiliated clubs for a $20.00 sanctioning fee, with no additional fees for competitors. Sanctioned clinics and sanctioned GSM matches are eligible to purchase discounted .30-06 ammunition ($0.12/rd.) and receive certificates to award to participants. Match sponsors receive scorecards and can purchase CMP Achievement Pins to award to competitors who fire Achievement Award cut scores in their matches.

<! Nested Table for picture>

The GSM workshop includes classroom work where Instructors go through the entire curriculum.

The new curriculum is available for use by certified GSM Master Instructors as a set of Power Point slides on a CD. Copies of the slides together with detailed printed notes about the instructional points in the slides are available for distribution to students in clinics taught by Master Instructors.

The workshops that train Master Instructors to teach GSM Clinics include two full days of classroom and practical work. During these workshops, Master Instructor candidates work through the entire GSM clinic curriculum to be sure they are intimately familiar with it. They also have opportunities to practice the firing positions and firing techniques taught in the clinic to be sure they are comfortable teaching these clinic sessions to new shooters. The workshop schedule also makes time for two receptions and group meals where attendees get to know each other and share experiences. The first two Camp Perry workshops featured receptions at CMP Director Gary Anderson's home where attendees could view his collection of Olympic and shooting sports memorabilia.

<! Nested Table for picture>

Gary Anderson, DCM, and Robert Sherer demonstrate the sitting position during the GSM Clinic.

The 25 new Master Instructors who completed their training at Camp Perry on 9-10 June are now certified to teach GSM clinics at shooting clubs in their areas. To recognize CMP-sanctioned clinics that are taught by GSM Master Instructors, the CMP website sanctioned clinic list (go to http://clubs.odcmp.com/cgi-bin/index.cgi, click on "Upcoming Events, then on "Clinics") for those clinics will include the designation, "Taught by a CMP Master Instructor."

There has been a big response to this new Master Instructor program. Two additional GSM Master Instructor Courses are scheduled in 2006. The next course will be at Camp Perry on 9-10 September. The fourth course will be at Camp Pendleton, California on 3-4 November, in conjunction with the Western CMP Games and Creedmoor Cup Matches. The official program and application form for upcoming Master Instructor courses is posted at http://www.odcmp.com/Competitions/GSMClinic.htm. A maximum of 30 persons will be accepted in each course. Both courses are nearly full, but some additional spaces are still open.

In addition, if your club is interested in hosting a sanctioned clinic or GSM match, you can find instructions and an application form to apply for CMP sanctioning at http://www.odcmp.com/Competitions/Sanction.htm.