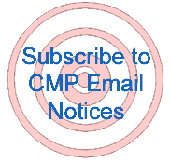 We want your feedback! Please let us know what you think about TFS. Do you have an interesting story or article that you would like to share? If so, please let us know!
Reader Comments:

Thank you for this excellent e-newsletter. The links and information are great.
Sincerely,
John B.
---
I greatly enjoy the USAMU shooting tips in the newsletter and also being able to find them on-line.
Regards, Ray in FLA
---
EXCELLENT BRIEF UNDERSTANDABLE ARTICLE ON SITTING RAPID POSITION, BEING CLOSE TO 60 THIS IS MY WORST POSITION AND ANY HELP I CAN GET IS GREATLY APPRECIATED!
GOOD ARTICLE; MARTY
---
SFC Singley:
It has been a while, but I sent CMP a request for a TFS article on possible means by which us "centrally endowed" (read that as 'fat') shooters might work ourselves into a useable sitting position. Spring is coming and I will be trying to get ready for matches. Your article has been copied and I will read it and work on trying the options you have provided. Thanks very much for your individual military service to our Nation and for your personal efforts to help other shooters improve our skills.
Melvin C.
---
Really enjoyed the M1 for Vets article. Its really good to read something that was done for wounded vets. The match must have been a real wingding. Too cold for me. There is alot of history 1903 Springfield and the M1 . I had to sleep with my o3 for baning the butt on the deck in boot camp. Anyway thanks again for the story.
Jim N., Ok
---
I enjoy the TFS. In fact, occasionally I like to print some of the articles to be able to review them in the future.
James L. M.
---
Whenever we come back in from the field it's always a good day when "The First Shot" is in. I drill the guys in the fundamentals – many of which I learned and fine tuned at CMP matches – and it comes back in spades out here when it really counts!
Dean H.
LTC - US Army
Security Advisor
Kabul/Afghanistan
---
Finally caught up with the October '06 story: A Rifle For Shifty. It was simply one of the best things I've read. As someone who had two uncles in combat in WWII, one air corps and one infantry, I will forever believe those men were heroes of the first echelon. Anything any of us can do for any of them is simply the least we can do.
Steve R.
Birmingham, Alabama
---
The article about Bill Krilling was very good, a great shooter, coach and a gentlemen to boot!
Ruth S.
---
Thanksfor the great stories and tips. Even old dogs can learn new tricks. This is great for keeping the CMP active.
Tim H., AZ
---



USAMU Change of Command

By Gary Anderson, DCM



<! Nested Table for picture>

51 years after it was first formed in 1956, the Army Office of Hearldry has approved an new USAMU unit insignia. The unit insignia and colors were unveiled during the Change of Command. Shown here holding the new unit colors are COL Walter Herd, Brigade Commander, and LTC Frank Muggeo (left), new USAMU Commander.

The United State Army Marksmanship Unit officially installed a new commander on 23 May 2007 when Lieutenant Colonel Frank Muggeo assumed command from Lieutenant Colonel Ty Connett in a formal Change of Command Ceremony at Fort Benning.

The new USAMU Commander is LTC Frank Muggeo. LTC Muggeo is a Special Forces artillery officer who has been deployed in Haiti, Kuwait, Bosnia, Afghanistan and Iraq. He comes to his new command at USAMU from a Special Forces assignment at Fort Carson, near Colorado Springs, Colorado.

LTC Connett assumed command at USAMU only 11 months ago in June 2006, but he has the rare distinction of having been selected for his second command as a Lieutenant Colonel. LTC Connett is returning to Germany to take command of the V Corps Special Troops Battalion in Heidelberg.

<! Nested Table for picture>

The passing of the unit colors is a formal part of the Change of Command Ceremony. Here, Brigade Commander, COL Walter Herd, has received the USAMU colors from LTC Connett (r.), who received them from USAMU SGM Vidal Ybarra. COL Herd is passing the colors to the new Commander, LTC Frank Muggeo.

Presiding over the Change of Command Ceremony was Colonel Walter Herd, Commander of the U. S. Army Accessions Command Support Brigade, which includes both the USAMU and the U. S. Army Parachute Team.

In his parting comments to the unit and many invited guests, LTC Connett thanked the soldiers in the Army Marksmanship Unit and praised their leadership in fostering marksmanship skills improvement throughout the Army. Connett said, "Marksmanship is the most critical soldier skill."

As the new commander, LTC Muggeo said he plans to be at several 2007 events where USAMU soldiers will compete, including the National Matches at Camp Perry and the Pan American Games in Rio de Janeiro, Brazil.