ANNISTON, ALABAMA – Following a comprehensive management succession plan, the board of directors of The Corporation for the Promotion of Rifle Practice and Firearms Safety, commonly known as the Civilian Marksmanship Program (CMP), has announced the upcoming retirement of Chief Operating Officer, Orest Michaels, effective 19 September, 2014.

Board Chairman, Judith Legerski, credits Mr. Michaels with the success of the company as it struggled through its early days to become a national leader in marksmanship safety, competition, junior shooting, and training. Mr. Michaels began working for the CMP in 1997, shortly after its privatization. He initially took care of operations at CMP South and shortly thereafter began handling sales at both CMP North and CMP South. He served as the DCM for about a year, prior to Gary Anderson's being hired to fill the position. In late 2004 Mr. Michaels began directing the day-to-day operations of the corporation. His expertise will not be lost to the CMP. Immediately upon his retirement Mr. Michaels will take a seat on the board of directors of the CMP. Prior to his service with the CMP, he retired as a U.S. Army logistician and past Division Chief of the Defense Depot Anniston Weapons Division.
Nina Michaels will also retire on 19 September, 2014. Nina serves as the CMP South General Manager, and was one of the first employees employed by the company when it was privatized in 1996. Mrs. Michaels' consistent good sense and steady hand is responsible for the growth and development of the CMP South in Anniston, Alabama, where the rifle sales operation was originally conducted at the Anniston Army Depot until the organization expanded and moved to the city of Anniston.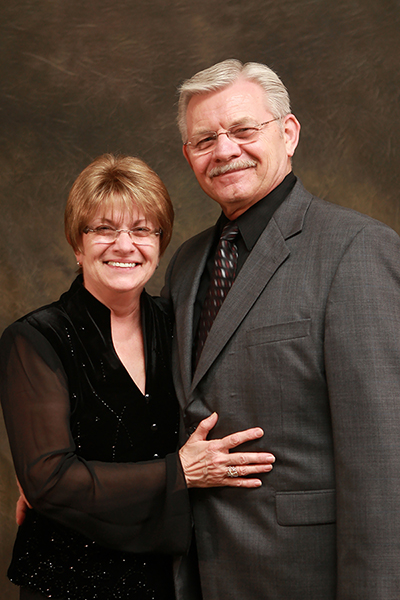 Mr. Michaels will be succeeded by current Deputy Chief Operating Officer, Mark Johnson on 1 October. Johnson began his CMP career as an armorer in 2000, completed his education and rose through the ranks, having served as Deputy Chief Operating Officer for a number of years. "The CMP has been fortunate to have the Michaels at the helm of our daily operations for the past 17 years," Mrs. Legerski said. "Orest and Nina have helped grow the organization from a very modest experiment to the vibrant and expanding organization it is today." The Michaels plan to spend time with children and grandchildren in retirement. "Nina and I are proud of what's been accomplished by the CMP over the past 17 years, thanks to a great CMP staff," Mr. Michaels said. "We've sold a lot of rifles and helped build a marksmanship culture that we hope will continue to grow, especially among young people."
NEXT ARTICLE