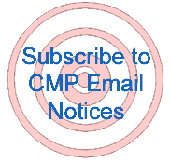 We want your feedback! Please let us know what you think about TFS. Do you have an interesting story or article that you would like to share? If so, please let us know!
Reader Comments:

Nice work as always on the e-News. Always enjoy reading up on things.
Thank you!
Joe D. G.
---
Just read your most recent CMP Online News ; Thank you for your efforts & programs to promote Civilian Markmanship in the USA.
Mike H.
---
TFS is an outstanding medium for informing the shooting public and both format and content are always of the highest quality. Thank you for giving me the opportunity to express my comments.
CMS Steven L. Pennington, USAF, (ret)
---
Ms. Elder,
I was thrilled when I read the "Short History of the Distinguished Shooter Program." As the first Navy female Distinguished Pistol Shot, I am humbled to see my name among so many others who have made the grade. Many thanks to Mr. Hap Rocketto for compiling what has to be the best single list of distinguished shooters from all levels.
Respectfully,
LCDR Barbara Gies
---
Hello, I am excited to read your newsletter's that you generate. They are good sources of information and I am more and more motivated each time to continue working on my shooting skill's after being in the Marine corps for twenty years. I have been exposed to lot's of range shooting with rifles. I really like that feeling of being on the rifle range @ dawn preparing for a good day of accurate shooting. The fact that you continue to teach theses skill's with so much enthusiasm is absolutely outstanding.
Bryan C.
---
NICE ARTICLE ON LEG MATCHS!
GLS
---
More, more from SSG Praslick. A good coach is worth his/her weight in gold. Keep it up. I need all the help I can get. CSM (ret) R. Thomas D. Command Sergeant Major (retired) "Once a soldier, always a soldier"
---
I think you "on line" newspaper is great! Keep up the good work.
Gary K.
---
I think it's is GREAT keep it up! Thank you very much!
PS I sure miss going to Perry
Conrad S.
---
Very informative. Reminders and tips for better shooting are always helpful. We tend to forget lessons learned and sometimes need to be hit on the head with a 2X4. LEStahl
---
Good stories, would love to see training info. on smallbore.
Jim E.
Alta, Calif.
---
I thought the article about the Reading R&P Club was great. I have the pleasure of shooting matches at their club several times a year and you can't fine a better group of people and sportsmen.
Keep up the great work....
Richard S.
---



Micaela Jochum Wins Fourth Major Championship in a Row

By Gary Anderson, DCM



<! Nested Table for picture>

Individual champions in the Junior Olympic Sporter competition were Micaela Jochum (center), 1st; Simone Riford (l.), 2nd and Lauren Strebel (r.) 3rd.

If anyone had any doubts about who the best junior sporter class air rifle shooter is, the results of the Junior Olympic Three-Position Air Rifle Championship should put those doubts to rest. Starting with the American Legion Championship last August and now including another decisive victory in the National Junior Olympic competition, 16-year-old Micaela Jochum of Beatrice Nebraska has won four major national-level championships in a row. And all with huge victory margins and national record class scores.

<! Nested Table for picture>

A huge gym at Western Kentucky Univ. was converted into a temporary air rifle range. The facility was ideal for the National Guard, Daisy and Junior Olympic Championships that were hosted there this summer.

Last August while winning the American Legion sporter title, Jochum became only the second junior ever to break 570 with a sporter air rifle when she fired a National Record 571 score. In June she dominated the National Guard Bureau Junior Tournament and set an open national prone position record with a 199. One week later in the Daisy Junior Air Rifle Championship she set a new open standing national record with a 192 and raised her three-position national record to 573 while winning the overall two-day Daisy title by 31 points.

<! Nested Table for picture>

The Tuba City (AZ) MCJROTC team placed second in the scholastic team category.

Later that same week in the National Junior Olympic Three-Position Air Rifle Championship, which took place at Western Kentucky University in Bowling Green, Kentucky, on 7-9 July, she won the sporter class individual championship by 28 points. This time there were no new national records, but her daily scores of 565 and 561 were remarkable considering that until 2005, the national record for the sporter 3x20 course stood at 561.

<! Nested Table for picture>

R. L. Paschal High School (TX) won the scholastic team category championship.

The National Junior Olympic Championship is unique and important as a junior position air rifle championship because to get to the nationals, competitors must first qualify in state championships that take place in January through April. The Junior Olympic Championship is a USA Shooting competition that receives sponsorship and administrative support from the Civilian Marksmanship Program.

<! Nested Table for picture>

Individual silver medalist Simone Riford and her Punahou Gold (HI) teammates all fired with Daisy M753 pneumatic air rifles.

In the individual matches, the best competition was for second and third places. After two days of firing, Jochum was 27 points ahead of the second place shooter Simone Riford of Kaneohe, Hawaii, while 19 points separated the other seven shooters who qualified for the final. Riford started with a six point lead over Lauren Strebel of Pottstown, Pennsylvania. Both had 88s in the final as they placed second and third.

<! Nested Table for picture>

The Homestead 4-H Shooting Club (NE) won the club category team championship.

Junior Olympic team competition is divided into scholastic and club categories. In the club category, the Homestead 4-H Shooting Club from Beatrice, Nebraska won another championship that started with Jochum's great performance.

There was close competition in the scholastic team category between R. L. Paschal High School Army JROTC from Texas and the Tuba City High School Marine Corps JROTC team from Arizona. The Punahou High School Gold team from Hawaii was not far behind. Paschal High won the title with a 4262 total with Tuba City second and Punahou third. The 4205 third place score fired by the Punahou Gold team and Simone Riford's individual silver medal total that included 549 and 550 3x20 scores were remarkable because all Punahou team members fired Daisy M753 pneumatic air rifles.

<! Nested Table for picture>

Individual Junior Olympic winner Micaela Jochum in the kneeling position.

In the age group competitions, Riford won the junior title, Jochum the intermediate junior title and Alyssa Wolken from the Homestead club in Nebraska the sub-junior title. 143 junior shooters from 30 states qualified and came to Bowling Green to compete in the 2006 Junior Olympic Sporter Championship. The Junior Olympic Precision Championship took place in Bowling Green on 10-12 July.

Complete results for the competition are posted at http://clubs.odcmp.com/cgi-bin/report_matchResult.cgi?matchID=1641. Photos are posted at http://www.odcmp.com/Photos/06/JO_Sporter/index.htm.