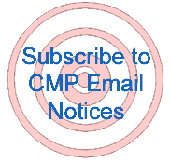 We want your feedback! Please let us know what you think about TFS. Do you have an interesting story or article that you would like to share? If so, please let us know!
Reader Comments:

Nice work as always on the e-News. Always enjoy reading up on things.
Thank you!
Joe D. G.
---
Just read your most recent CMP Online News ; Thank you for your efforts & programs to promote Civilian Markmanship in the USA.
Mike H.
---
TFS is an outstanding medium for informing the shooting public and both format and content are always of the highest quality. Thank you for giving me the opportunity to express my comments.
CMS Steven L. Pennington, USAF, (ret)
---
Ms. Elder,
I was thrilled when I read the "Short History of the Distinguished Shooter Program." As the first Navy female Distinguished Pistol Shot, I am humbled to see my name among so many others who have made the grade. Many thanks to Mr. Hap Rocketto for compiling what has to be the best single list of distinguished shooters from all levels.
Respectfully,
LCDR Barbara Gies
---
Hello, I am excited to read your newsletter's that you generate. They are good sources of information and I am more and more motivated each time to continue working on my shooting skill's after being in the Marine corps for twenty years. I have been exposed to lot's of range shooting with rifles. I really like that feeling of being on the rifle range @ dawn preparing for a good day of accurate shooting. The fact that you continue to teach theses skill's with so much enthusiasm is absolutely outstanding.
Bryan C.
---
NICE ARTICLE ON LEG MATCHS!
GLS
---
More, more from SSG Praslick. A good coach is worth his/her weight in gold. Keep it up. I need all the help I can get. CSM (ret) R. Thomas D. Command Sergeant Major (retired) "Once a soldier, always a soldier"
---
I think you "on line" newspaper is great! Keep up the good work.
Gary K.
---
I think it's is GREAT keep it up! Thank you very much!
PS I sure miss going to Perry
Conrad S.
---
Very informative. Reminders and tips for better shooting are always helpful. We tend to forget lessons learned and sometimes need to be hit on the head with a 2X4. LEStahl
---
Good stories, would love to see training info. on smallbore.
Jim E.
Alta, Calif.
---
I thought the article about the Reading R&P Club was great. I have the pleasure of shooting matches at their club several times a year and you can't fine a better group of people and sportsmen.
Keep up the great work....
Richard S.
---



5th CMP Rimfire Sporter Match is Biggest So Far

By Gary Anderson, DCM



<! Nested Table for picture>

The only equipment needed to compete in Rimfire Sporter is a sporter-class .22 cal. rimfire rifle, a sling, ordinary glove, shooting mat, scope and ammo. Nothing else is required to be competitive.

The CMP Rimfire Sporter Match that took place at Camp Perry, Ohio on Sunday, 23 July, had the largest attendance of any of the CMP Rimfire Sporter events conducted since this unique championship started five years ago. The 2006 Rimfire Sporter competition had 212 event entries, up from 180 in 2005. After suffering rainy and windy weather in 2005 and 2004, this year's match was blessed with glorious Camp Perry weather.

Rimfire Sporter is an informal, recreation-oriented competition shot with sporter-type .22 cal. rimfire rifles that cannot weigh more than 7.5 pounds and must have at least a three-pound trigger pull. There are two classes of competition, an "O" class for open-sighted rifles and a "T" class for rifles equipped with telescopic sights (max. 6X).

<! Nested Table for picture>

The 5th National Rimfire Sporter Match took place on a temporary 60-firing point covered range that was set up by CMP staff. The benches between the targets and firing line are for standing position firing at 25 yards. Prone and sitting position firing was done under the cover at 50 yards distance.

The Rimfire Sporter Match began with a clinic on Saturday afternoon that was taught by the Chief Range Officer Duane Tallman and Gary Anderson, CMP Director. The match was fired on Camp Perry's Viale Range. Four relays of firers filled the covered 60-point range to capacity. The match has become something of a holiday for CMP staff members who work the match in jobs that include registration, rifle inspections, scoring and at the end of the day cooking a barbecue for all competitors.

<! Nested Table for picture>

Rimfire sporter attracts lots of juniors who are able to compete successfully with a variety of lever, bolt, pump and semi-auto rifles.

The day concluded with an awards ceremony where the top scorers were recognized along with all of the competitors who fired gold, silver or bronze achievement medal scores in the O and T classes. Altogether, 45 O-class competitors went home with new gold, silver and bronze achievement medals while 65 T-class competitors earned medals.



<! Nested Table for picture>

The top junior in the O-class was Eric Curavo from Northwood, Ohio. Presenting the plaque award is Marsha Beasley, a member of the CMP Board of Directors.

Top O-class scorer for the day was Michael Craycraft from Beaverton, Michigan with a 575 total. The top O-Class junior was Eric Curavo from Northwood, Ohio who fired a 552 total.

<! Nested Table for picture>

Chad Cleland, New Swanton, Ohio, had the top T-class score with a 591 total.

The contest for the top T-class shooter was extremely close between last year's winner, Ron Springsteen, from Otsego, Michigan and Chad Cleland, from Swanton, Ohio, who had the high score in 2003. This time Cleland ended up on top with a 591 total. Springsteen had a 590. The top junior was Lucas Boord from New Stanton, Pennsylvania with a 588.

Complete results for the Rimfire Sporter Match are posted on the CMP web site at http://clubs.odcmp.com/cgi-bin/report_matchResult.cgi?matchID=1448 and pictures can be viewed at http://www.odcmp.com/Photos/06/Rimfire/index.htm. Anyone interested in learning more about Rimfire Sporter is invited to check out the CMP Guide to Rimfire Sporter that can be downloaded from the CMP web site at http://www.odcmp.com/Competitions/rimfire.pdf. <! Nested Table for picture>

CMP staff members cooked brats and hot dogs for all competitors at the end of the match.