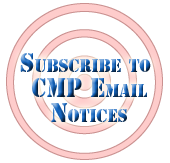 We want your feedback! Please let us know what you think about TFS. Do you have an interesting story or article that you would like to share? If so, please let us know!
Reader Comments:

Regarding the latest update, outstanding work again by the whole CMP crew! New or improved programs, expanded scholarships, new or improved facilities, new rifle and accessory offerings and the super relationships CMP has developed with the ONG and NRA leadership are shining examples of what can be done when one's heart is in the program. You all should be justifiably proud of how the program has progressed into its second century. Somewhere President Teddy Roosevelt has a big grin and is saying a hearty Bully for the CMP! Regards, LTC John F., USAR ret'd
---
I have truly enjoyed your Shooting Tips site. Even as a 25 yr veteran police sniper/high power shooter,I still find interesting,and useful tips from the successful younger folks coming up through the military,and law enforcement. Keep up the good work! Det.Tim R.
---
Wow! Please forward my thanks to everyone responsible for all the improvements I just read about at Camp Perry. Recent years have included quite a few impressive improvements and it looks like there are more this year. The Air Gun range, bath house at RV Park, Bataan Armory remodel, etc are all great. Just letting you know how much we (competitors) appreciate all the work.
Sincerely...
Grayson P.
---
CMP Shooters' News is one of my favorite email news publications. Information packed, talented authors, timely subjects, and all around well done. What a great service you are providing to the shooting community. Just wanted to say thanks and Merry Christmas. Newt E.
---
I enjoy and look forward to TFS and the excellent articles that are published on a regular basis. Please keep this publication coming and keep the CMP active. Don M.
---
One of the members at Snipers Hide pointed out the newsletter and the High Power Tips articles by the USAMU team.
Darn you! I was up until 1:00 AM last night reading all of the articles. Great newsletter and really great USAMU articles.
Thanks,
Michael E.
---
Great article written on physical conditioning in the latest TFS. I was one of likely many who had asked about the type of conditioning recommended for serious shooters. Sgt. Craig did a great job on describing the routines. Now it's my turn to put it to work.
Thanks to you, Sgt. Craig and other contributors who share best practices of shooting excellence.
Sincerely,
Keith H.
---
I use these articles in our high power clinics and have found them very helpful for both new shooters and reinforcement of the basics for the more experienced.
Thanks, Gary M.
---
Thanks for the great articles on the Carbine, Springfield, Garand matches. All the articles are interesting, but the Carbine, Springfield & Garand are my favorites.
Jim H.
---
The September-07 on line shooting tips by SSG Tobie Tomlinson, USAMU Service Rifle Team Member, is a great article. I have reproduced 15 copies of it to hand out and discuss to our "newbie" first year air rifle shooters on our high school JROTC Air Rifle Team. Come to think about it believe I'll hand out a copy to my advance shooters as well. His explanations are simple to understand but rich in detail. Coupled with the sight pictures this article will go a long way towards helping all our JROTC shooters obtain better sight patterns. Keep up the great work. AND…..keep the articles like this coming.
Malcolm V.
CW2 (R), US Army
---



Camp Perry Air Gun Range Open and Active

By Gary Anderson, DCM



<! Nested Table for picture>

The CMP's Camp Perry Competition Center with its 80-point electronic target air gun range opened this month with a flurry of activity. Since use of the new range began on 9 June, CMP programs have already trained 276 junior shooters and 45 adult leaders or coaches there, while utilizing the assistance of 20 volunteer instructors and several CMP staff members to carry out four different training programs.

The CMP Competition Center is part of a "Joint Use Facility" constructed by the Ohio National Guard and the CMP at Camp Perry. Planning and budgeting decisions and project approvals were completed in 2007. Construction began in the late fall, but progress did not become evident until late winter and early spring of this year.

The installation of 80 MEGALink electronic air gun targets, together with a full array of graphic shot and results display equipment took place in May of this year. MEGALink is a Norwegian Company whose targets were tested and certified for scoring accuracy by the International Shooting Sport Federation.

<! Nested Table for picture>

New junior shooters in the Navy and Air Force JROTC marksmanship-training sessions conducted on the new Camp Perry air gun range did all of their initial firing in prone supported positions. Note the electronic target monitor to the right of the firer.

Navy JROTC Leadership Training Camp. 174 NJROTC Cadets and their JROTC Instructors, who were at Camp Perry for a weeklong training camp on 9-13 June, were privileged to be the first users of the new Competition Center. Every cadet in the course spent two hours a day on the range. Their instruction and firing activities included gun and range safety, a safety exam, firing the shot, supported and standing positions and sight adjustment. All firing was done on the new electronic targets, which functioned flawlessly. The DCM, Gary Anderson, and a staff of 14 volunteer GSM Master Instructors conducted the training. Most of the Cadets had no previous marksmanship experience. The training concluded with a 20-shot match where the Cadets fired 10 shots in supported prone and 10 shots standing. Cadet Giovanna Reyes from Indianapolis, Indiana had the top score with a 185.

<! Nested Table for picture>

Navy and Air Force JROTC Cadets filled both sides of the Air Gun Center during training events for those programs this month at Camp Perry.

Air Force JROTC Leadership Camp. 48 AFJROTC Cadets and their Instructors participated in a five-hour marksmanship orientation on 16 June. Marksmanship is relatively new to the Air Force JROTC program and no Cadets in their leadership camp had any previous marksmanship instruction. Their instruction included safety training, a safety exam, firing in the supported prone position and a brief exposure to standing position firing. A 10-shot fun match using BMC scoring ring dimensions was conducted at the end of the day with one Cadet firing a perfect 100 and another ten firing 99s. Both the Navy and Air Force programs demonstrated that it is possible to develop good basic shooting skills with school-age juniors in a very shot period of time.

GSM Master Instructor Course. The CMP has now conducted 12 GSM (As-Issued Military Rifles) Master Instructor training courses at Camp Perry, Anniston, AL, Phoenix, AZ and Camp Butner, NC where 243 Master Instructors have been certified. The most recent group of 16 new Master Instructors were trained at Camp Perry on 21-22 June. The difference for this course was that the new Competition Center air gun range was used for the range training. A special feature in the electronic targets allows air rifle firing to be done on the 200 yard SR highpower rifle target reduced for 10 meters. This means that instead of practicing course teaching methods by dry firing, students in the course were able to practice them by live firing with air rifles. The new facility made it possible to add realism to this course.

<! Nested Table for picture>

Junior shooters in the CMP Junior Rifle Camp at Camp Perry are practicing under the watchful eyes of their coaches.

CMP Junior Rifle Camp. The CMP Junior Rifle Camp program was able to return to Camp Perry this year for the first time in several years because the new air gun center was available. During the week of 23-27 June, 54 junior campers and 21 adult leaders and coaches used the new range. The CMP junior camp program offers intensive training for high school, JROTC and junior club rifle team members. The Camp Director is Dan Durben, a professor at Black Hill State University and former National Rifle Coach. CMP staff members Sommer Wood and James Hall are assistant directors. 12 college rifle team members serve as counselors for the program. Almost all camp participants have used housing accommodations and taken their meals at Camp Perry facilities. Most are staying in low cost barracks as a means of making their camp experiences more affordable.

National Matches Air Gun Events. The new Camp Perry Competition Center will host the 2008 National Matches Air Gun Events that include air pistol and air rifle re-entry matches, air pistol and air rifle 60-shot championship matches and re-entry matches for highpower rifle enthusiasts that will be fired on reduced targets that simulate highpower SR targets. Air gun firing during the Nationals will take place between 8 July and 7 August. The official program for these matches is now posted at http://www.odcmp.com/NM/airevents.htm.

The new Camp Perry Competition Center air gun range has enjoyed an intense baptism of fire during its first month of activity, but this is just a prelude of the program, competition and training possibilities that the center will open up for Camp Perry and the Midwest Region of the USA. Anyone with questions about the new facility or events that will take place there should contact Vicki Donoho, vdonoho@odcmp.com or 419-635-2141, X1102.