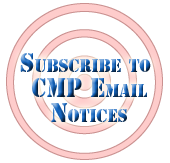 We want your feedback! Please let us know what you think about TFS. Do you have an interesting story or article that you would like to share? If so, please let us know!
Reader Comments:

Regarding the latest update, outstanding work again by the whole CMP crew! New or improved programs, expanded scholarships, new or improved facilities, new rifle and accessory offerings and the super relationships CMP has developed with the ONG and NRA leadership are shining examples of what can be done when one's heart is in the program. You all should be justifiably proud of how the program has progressed into its second century. Somewhere President Teddy Roosevelt has a big grin and is saying a hearty Bully for the CMP! Regards, LTC John F., USAR ret'd
---
I have truly enjoyed your Shooting Tips site. Even as a 25 yr veteran police sniper/high power shooter,I still find interesting,and useful tips from the successful younger folks coming up through the military,and law enforcement. Keep up the good work! Det.Tim R.
---
Wow! Please forward my thanks to everyone responsible for all the improvements I just read about at Camp Perry. Recent years have included quite a few impressive improvements and it looks like there are more this year. The Air Gun range, bath house at RV Park, Bataan Armory remodel, etc are all great. Just letting you know how much we (competitors) appreciate all the work.
Sincerely...
Grayson P.
---
CMP Shooters' News is one of my favorite email news publications. Information packed, talented authors, timely subjects, and all around well done. What a great service you are providing to the shooting community. Just wanted to say thanks and Merry Christmas. Newt E.
---
I enjoy and look forward to TFS and the excellent articles that are published on a regular basis. Please keep this publication coming and keep the CMP active. Don M.
---
One of the members at Snipers Hide pointed out the newsletter and the High Power Tips articles by the USAMU team.
Darn you! I was up until 1:00 AM last night reading all of the articles. Great newsletter and really great USAMU articles.
Thanks,
Michael E.
---
Great article written on physical conditioning in the latest TFS. I was one of likely many who had asked about the type of conditioning recommended for serious shooters. Sgt. Craig did a great job on describing the routines. Now it's my turn to put it to work.
Thanks to you, Sgt. Craig and other contributors who share best practices of shooting excellence.
Sincerely,
Keith H.
---
I use these articles in our high power clinics and have found them very helpful for both new shooters and reinforcement of the basics for the more experienced.
Thanks, Gary M.
---
Thanks for the great articles on the Carbine, Springfield, Garand matches. All the articles are interesting, but the Carbine, Springfield & Garand are my favorites.
Jim H.
---
The September-07 on line shooting tips by SSG Tobie Tomlinson, USAMU Service Rifle Team Member, is a great article. I have reproduced 15 copies of it to hand out and discuss to our "newbie" first year air rifle shooters on our high school JROTC Air Rifle Team. Come to think about it believe I'll hand out a copy to my advance shooters as well. His explanations are simple to understand but rich in detail. Coupled with the sight pictures this article will go a long way towards helping all our JROTC shooters obtain better sight patterns. Keep up the great work. AND…..keep the articles like this coming.
Malcolm V.
CW2 (R), US Army
---



US Army Reserve SFC Norman Anderson Sets New National Matches Record for Presidentís Rifle Match

By Steve Cooper, CMP Writer



<! Nested Table for picture>

CAMP PERRY, OHIO Ė What was planned to be a match within a match, the 2008 Presidentís 100 Rifle Match on Monday, 28 July became even more interesting half way through the final stage.

<! Nested Table for picture>

SFC Norman Anderson, center, with USAR teammates, SGT Kristoffer Friend, 2007 Presidentís Match winner, and SPC Christopher Atkins.

The pressure-filled event gave finalists, fellow competitors, match organizers and spectators each something to talk about for years to come.

US Army Reserve Sergeant First Class Norman Anderson was the last shooter standing after a grueling Camp Perry donnybrook on the shores of Lake Erie. And yes, even the lake itself played a critical role in the match.

After 1,168 Presidentís 100 service rifle competitors fired their final shots in a bid to reach the top 100 places, the stakes grew even higher as the top 20 newly-crowned Presidentís 100 shooters were summoned for a 10-round, 600-yard slow fire prone shoot-off match to determine the very best of the finalists on Rodriguez Range. The cut-off score for the Presidentís 100 was 285-7X. The cut-off for the top 20 was 291-8X.

One of the top 20 competitors withdrew from the match just prior to the shoot-off, leaving a field of 19 to compete for the trophy.

Army marksman Sergeant First Class Grant Singley entered the shoot-off with a one-point lead over Anderson with a preliminary round total of 298-15X to Andersonís 297-10X. Civilian Paul Kerr of Albuquerque, New Mexico, the eventual runner-up, held the 13th spot entering the final with a 293-5X.

Singley got off to a rocky start in the final, losing a seven at 12:30 with his first shot as hard-charging Kerr fired a nearly clean 99-3X. Anderson eventually fended off Kerr and Singley with a very respectable 96-3X on his way to the overall Presidentís 100 championship.

<! Nested Table for picture>

USAR teammates help celebrate with SFC Anderson. USAR shooting team members have claimed the Presidentís 100 Rifle Match title the past two years.

But already tense final didnít proceed without added drama as a boat entered the Lake Erie impact area, causing an immediate range cease-fire following the first five shots. After a 12-minute delay, shooters were given a new three-minute prep time to regroup and focus on their five remaining shots.

Anderson and Kerr continued to break center mass shots while Singley let his seventh shot stray out of the black to seal his fate. Kerr had too much ground to make up to overtake Anderson, allowing the Tomah, Wisconsin resident to win the Presidentís Rifle Trophy for the second time. SFC Norman Anderson's winning score of 393-10X is a new National Matches record.

"I am thrilled, honestly thrilled,Ē Anderson said immediately following the match. ďI donít have any words for it,Ē he added.

ďIt was my first time firing in the shoot-off format and my second time winning the Presidentís, but I donít know if you can say you enjoy this one more than the first. Certainly they are both thrilling.Ē

<! Nested Table for picture>

SFC Anderson poses with his rifle and target from the Presidentís Final which displays his shots from the Final.

When asked how he handled the interruption in firing, Anderson said he just kept making well-aimed shots.

ďI really wanted to forego that three-minute prep time,Ē he joked. ďMy approach to every shot was to go back to my no-wind zero and make an assessment Ė she gave the command to cease fire - I didnít make any adjustments, I just wanted to get back to firing.Ē

When asked where his mental train of thought took him during the delay, Anderson replied enthusiastically, ďI wondered how big a boat, what kind of boat and how long was it going to take to get it out of there!Ē

<! Nested Table for picture>

Jacob Whetham, of Port Angeles, WA, was the High Junior in the Presidentís Rifle Match.

The High Junior in the Presidentís Match was Jacob Whetham who fired a 390-12X. Whetham was the only junior firing in the Presidentís Final, firing an impressive 97-6X. Whetham finished eighth Overall out of 1168 competitors.

For a complete description of the Presidentís 100 Match course of fire, go to http://www.odcmp.com/NM/rifle.htm.

For a complete list of Presidentís 100 place finishers and scores, go to http://clubs.odcmp.com/cgi-bin/report_matchResult.cgi?matchID=3426.