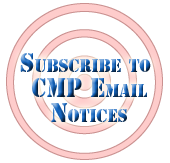 We want your feedback! Please let us know what you think about TFS. Do you have an interesting story or article that you would like to share? If so, please let us know!
Reader Comments:

Regarding the latest update, outstanding work again by the whole CMP crew! New or improved programs, expanded scholarships, new or improved facilities, new rifle and accessory offerings and the super relationships CMP has developed with the ONG and NRA leadership are shining examples of what can be done when one's heart is in the program. You all should be justifiably proud of how the program has progressed into its second century. Somewhere President Teddy Roosevelt has a big grin and is saying a hearty Bully for the CMP! Regards, LTC John F., USAR ret'd
---
I have truly enjoyed your Shooting Tips site. Even as a 25 yr veteran police sniper/high power shooter,I still find interesting,and useful tips from the successful younger folks coming up through the military,and law enforcement. Keep up the good work! Det.Tim R.
---
Wow! Please forward my thanks to everyone responsible for all the improvements I just read about at Camp Perry. Recent years have included quite a few impressive improvements and it looks like there are more this year. The Air Gun range, bath house at RV Park, Bataan Armory remodel, etc are all great. Just letting you know how much we (competitors) appreciate all the work.
Sincerely...
Grayson P.
---
CMP Shooters' News is one of my favorite email news publications. Information packed, talented authors, timely subjects, and all around well done. What a great service you are providing to the shooting community. Just wanted to say thanks and Merry Christmas. Newt E.
---
I enjoy and look forward to TFS and the excellent articles that are published on a regular basis. Please keep this publication coming and keep the CMP active. Don M.
---
One of the members at Snipers Hide pointed out the newsletter and the High Power Tips articles by the USAMU team.
Darn you! I was up until 1:00 AM last night reading all of the articles. Great newsletter and really great USAMU articles.
Thanks,
Michael E.
---
Great article written on physical conditioning in the latest TFS. I was one of likely many who had asked about the type of conditioning recommended for serious shooters. Sgt. Craig did a great job on describing the routines. Now it's my turn to put it to work.
Thanks to you, Sgt. Craig and other contributors who share best practices of shooting excellence.
Sincerely,
Keith H.
---
I use these articles in our high power clinics and have found them very helpful for both new shooters and reinforcement of the basics for the more experienced.
Thanks, Gary M.
---
Thanks for the great articles on the Carbine, Springfield, Garand matches. All the articles are interesting, but the Carbine, Springfield & Garand are my favorites.
Jim H.
---
The September-07 on line shooting tips by SSG Tobie Tomlinson, USAMU Service Rifle Team Member, is a great article. I have reproduced 15 copies of it to hand out and discuss to our "newbie" first year air rifle shooters on our high school JROTC Air Rifle Team. Come to think about it believe I'll hand out a copy to my advance shooters as well. His explanations are simple to understand but rich in detail. Coupled with the sight pictures this article will go a long way towards helping all our JROTC shooters obtain better sight patterns. Keep up the great work. AND…..keep the articles like this coming.
Malcolm V.
CW2 (R), US Army
---



New Advanced Adult Highpower Rifle Clinic a Success

Written by Steve Cooper, CMP Writer



<! Nested Table for picture>

A group of 31 highpower shooters participated in the new Advanced Adult Highpower Rifle Clinic prior to the start of the National Trophy Rifle Matches.

CAMP PERRY, OHIO – This year's class of shooters in the Advanced Adult Highpower Rifle Clinic received high marks from veteran highpower service rifle instructor Ken Roxburgh, and those familiar with Roxburgh and his high educational standards, know that he doesn't hand out compliments unless they are earned.


The Remington-Bushmaster Team instructed the Advanced Adult Highpower Rifle Clinic with Ken Roxburgh as the lead instructor.

The retired Marine Corps Gunnery Sergeant, who has instructed military and civilian highpower shooters for more than three decades, said he was very pleased with the Advanced Adult Highpower Rifle Clinic Class of 2009, held 1-2 August at Camp Perry.

"It's kind of rewarding for me. I've been teaching out here a lot of years, but I've seen some great things come out of this crew from when they first started out until now," Roxburgh said, as 31 members completed their written examination.

"We've got a really, really good clinic this year," he added. "This is one of the best groups I've ever had."

In addition to practice drills on the rifle range, clinic participants spent 16 hours in the classroom, focusing on shooting position, zeroing, aiming, trigger control, effects of weather, proper range etiquette, slow-fire and rapid-fire techniques and the proper care and maintenance of service rifles.

"We've given them some really detailed fundamental marksmanship instruction," Roxburgh added. <! Nested Table for picture>

The Remington Bushmaster Team consisted of Amanda Elsenboss, Ken Roxburgh, Lance Hopper and Matt LaBonte.

And when Roxburgh says "we," he's referring to an all-star cast of fellow instructors including Lance Hopper, an 18-year U.S. Army Marksmanship veteran and national service rifle champion, Matt LaBonte, former USMC service rifle champion and armorer, and Amanda Elsenboss, who at age 20 has a string of national junior titles to her name and promises to be one of the nation's top adult shooters.

They are all members of the Remington-Bushmaster instructor team which also assisted on the firing line at the 2009 CMP-USAMU Small Arms Firing School for service rifle. Both here and at multiple national events, the team's role is to help fulfill the company's mission to help communicate the team's knowledge of marksmanship instruction, Roxburgh said.

The adult class was roughly patterned after the USMC Junior Highpower Clinic but with much greater attention to detail. In addition to covering many of the finer points of marksmanship fundamentals, the clinic employs the coach/pupil method, which shifts some of the burden of instruction to the students themselves. <! Nested Table for picture>

Students in the Adult Clinic took a Final Exam to test their knowledge and skills. At the conclusion of the clinic, each participant received a t-shirt and certificate.

Guided by an instructor, class members paired up, instructed and critiqued each other. "Not only did they help each other here, they will go back home and take that knowledge to their local clubs and fellow shooters," said Roxburgh.

"It increases the level of the sport. The more they are trained collectively, the higher the level of competition becomes," he added.

After the class received certificates of completion and accolades from the Director of Civilian Marksmanship, Gary Anderson, they headed back to the range for squadded practice leading up to what they came here for, the highpower phase of the National Matches and CMP events.

"I've seen some guys come out here with a big bag full of toys, not knowing what they're doing transition into a very accomplished group of highpower competitors who know exactly what they're doing when they move up on the firing line," Roxburgh concluded with pride.