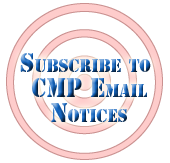 We want your feedback! Please let us know what you think about TFS. Do you have an interesting story or article that you would like to share? If so, please let us know!
Reader Comments:

Regarding the latest update, outstanding work again by the whole CMP crew! New or improved programs, expanded scholarships, new or improved facilities, new rifle and accessory offerings and the super relationships CMP has developed with the ONG and NRA leadership are shining examples of what can be done when one's heart is in the program. You all should be justifiably proud of how the program has progressed into its second century. Somewhere President Teddy Roosevelt has a big grin and is saying a hearty Bully for the CMP! Regards, LTC John F., USAR ret'd
---
I have truly enjoyed your Shooting Tips site. Even as a 25 yr veteran police sniper/high power shooter,I still find interesting,and useful tips from the successful younger folks coming up through the military,and law enforcement. Keep up the good work! Det.Tim R.
---
Wow! Please forward my thanks to everyone responsible for all the improvements I just read about at Camp Perry. Recent years have included quite a few impressive improvements and it looks like there are more this year. The Air Gun range, bath house at RV Park, Bataan Armory remodel, etc are all great. Just letting you know how much we (competitors) appreciate all the work.
Sincerely...
Grayson P.
---
CMP Shooters' News is one of my favorite email news publications. Information packed, talented authors, timely subjects, and all around well done. What a great service you are providing to the shooting community. Just wanted to say thanks and Merry Christmas. Newt E.
---
I enjoy and look forward to TFS and the excellent articles that are published on a regular basis. Please keep this publication coming and keep the CMP active. Don M.
---
One of the members at Snipers Hide pointed out the newsletter and the High Power Tips articles by the USAMU team.
Darn you! I was up until 1:00 AM last night reading all of the articles. Great newsletter and really great USAMU articles.
Thanks,
Michael E.
---
Great article written on physical conditioning in the latest TFS. I was one of likely many who had asked about the type of conditioning recommended for serious shooters. Sgt. Craig did a great job on describing the routines. Now it's my turn to put it to work.
Thanks to you, Sgt. Craig and other contributors who share best practices of shooting excellence.
Sincerely,
Keith H.
---
I use these articles in our high power clinics and have found them very helpful for both new shooters and reinforcement of the basics for the more experienced.
Thanks, Gary M.
---
Thanks for the great articles on the Carbine, Springfield, Garand matches. All the articles are interesting, but the Carbine, Springfield & Garand are my favorites.
Jim H.
---
The September-07 on line shooting tips by SSG Tobie Tomlinson, USAMU Service Rifle Team Member, is a great article. I have reproduced 15 copies of it to hand out and discuss to our "newbie" first year air rifle shooters on our high school JROTC Air Rifle Team. Come to think about it believe I'll hand out a copy to my advance shooters as well. His explanations are simple to understand but rich in detail. Coupled with the sight pictures this article will go a long way towards helping all our JROTC shooters obtain better sight patterns. Keep up the great work. AND…..keep the articles like this coming.
Malcolm V.
CW2 (R), US Army
---



'M1 for Vets' Fundraiser Shoot
Erie County Conservation League


August 2nd 2009 Milan, Ohio
Article Submitted by Bernie Bong and Bill Keaton



<! Nested Table for picture>

A United States Marine veteran received recognition for his service Aug. 2 during a special ceremony at the Erie County Conservation League (ECCL) during a fundraiser for the 'M1 for Vets' program. The event raised $6400.00 for the "M1 for Vets' program.

Dan Priestly, a Gunnery Sergeant, was injured two years ago in Iraq when his humvee was hit by an explosive device while on patrol. Several members of his unit were killed in the attack, and Priestly's injuries were so severe he was given last rights. Having been through approximately 25 surgeries, and facing more to repair injuries to his left leg, local groups gathered to honor his sacrifice.

In the special ceremony, a local Boy Scout troop raised the American flag and a "Missing in Action" flag in the presence of members, guests and an honor guard from the Sandusky Veterans of Foreign Wars (VFW). In honor of Priestly, he was presented with an M1 Garand, a United States service rifle first used during World War II.


Targets were set up for Priestly to shoot his new rifle, and at 25 yards his shots were dead center. He also shot the rifle at 200 yards to finish adjusting the sights. His wife, who had never fired a rifle, was convinced to shoot a .22 rifle and an AR-15, the civilian version of the military M16, and she placed all her shots on the target.

One could see a grimace of pain as Priestly approached the firing line and as he took a prone position to shoot his new rifle, but the suffering was in silence. "I'm not the same as I was," was all Priestly would say, when asked about his condition.

This service was initiated by the ECCL as a way to thank Priestly, but also to recognize the service and sacrifice of all U.S. veterans.