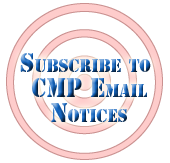 We want your feedback! Please let us know what you think about TFS. Do you have an interesting story or article that you would like to share? If so, please let us know!
Reader Comments:

Regarding the latest update, outstanding work again by the whole CMP crew! New or improved programs, expanded scholarships, new or improved facilities, new rifle and accessory offerings and the super relationships CMP has developed with the ONG and NRA leadership are shining examples of what can be done when one's heart is in the program. You all should be justifiably proud of how the program has progressed into its second century. Somewhere President Teddy Roosevelt has a big grin and is saying a hearty Bully for the CMP! Regards, LTC John F., USAR ret'd
---
I have truly enjoyed your Shooting Tips site. Even as a 25 yr veteran police sniper/high power shooter,I still find interesting,and useful tips from the successful younger folks coming up through the military,and law enforcement. Keep up the good work! Det.Tim R.
---
Wow! Please forward my thanks to everyone responsible for all the improvements I just read about at Camp Perry. Recent years have included quite a few impressive improvements and it looks like there are more this year. The Air Gun range, bath house at RV Park, Bataan Armory remodel, etc are all great. Just letting you know how much we (competitors) appreciate all the work.
Sincerely...
Grayson P.
---
CMP Shooters' News is one of my favorite email news publications. Information packed, talented authors, timely subjects, and all around well done. What a great service you are providing to the shooting community. Just wanted to say thanks and Merry Christmas. Newt E.
---
I enjoy and look forward to TFS and the excellent articles that are published on a regular basis. Please keep this publication coming and keep the CMP active. Don M.
---
One of the members at Snipers Hide pointed out the newsletter and the High Power Tips articles by the USAMU team.
Darn you! I was up until 1:00 AM last night reading all of the articles. Great newsletter and really great USAMU articles.
Thanks,
Michael E.
---
Great article written on physical conditioning in the latest TFS. I was one of likely many who had asked about the type of conditioning recommended for serious shooters. Sgt. Craig did a great job on describing the routines. Now it's my turn to put it to work.
Thanks to you, Sgt. Craig and other contributors who share best practices of shooting excellence.
Sincerely,
Keith H.
---
I use these articles in our high power clinics and have found them very helpful for both new shooters and reinforcement of the basics for the more experienced.
Thanks, Gary M.
---
Thanks for the great articles on the Carbine, Springfield, Garand matches. All the articles are interesting, but the Carbine, Springfield & Garand are my favorites.
Jim H.
---
The September-07 on line shooting tips by SSG Tobie Tomlinson, USAMU Service Rifle Team Member, is a great article. I have reproduced 15 copies of it to hand out and discuss to our "newbie" first year air rifle shooters on our high school JROTC Air Rifle Team. Come to think about it believe I'll hand out a copy to my advance shooters as well. His explanations are simple to understand but rich in detail. Coupled with the sight pictures this article will go a long way towards helping all our JROTC shooters obtain better sight patterns. Keep up the great work. AND…..keep the articles like this coming.
Malcolm V.
CW2 (R), US Army
---



USAR Teammates win Hearst Doubles Team Match

Written by Steve Cooper, CMP Writer



<! Nested Table for picture>

SFC Norman Anderson, left, and MSG Jack Pardy, right, teamed up for the Hearst Doubles Team Match. They came out on top as the winning two-person team and earned Hearst Doubles Trophy Plaques. The top 25 teams earned Hearst Doubles Medallions.

CAMP PERRY, OHIO - On Wednesday afternoon, 5 August there was no happier pair of shooters here or perhaps anywhere in the world than U.S. Army Reservists MSG Jack Pardy and SFC Norman Anderson, victors in the 2009 Hearst Doubles Rifle Match, with a team aggregate score of 583-10X.

"It was awesome, truly awesome," MSG Pardy said shortly after receiving confirmation of their one-point victory over Army SFC Lance Dement and SFC Grant Singley. The team of Army National Guard SSG Charles Spiker and Air National Guard SSG Leigh Jenks III took third place with a score of 580-22X.

"It was exciting, very exciting," an almost giddy SFC Anderson said. "It's the collective effort between the two of us. Each has to rely on the other to point good shots and do your best as a coach as well."

"This is so awesome to win as a team after winning yesterday as an individual," MSG Pardy related. He won the National Trophy Individual Rifle Match the day before.

In its fourth year as a team event since the return of the Hearst Trophy, the prize goes to the two-person team who shoots and self-coaches the best. Unlike most other matches, there is no coaching on the firing line other than that between the shooters themselves.


Members of the two Puerto Rico State Guard Hearst Doubles teams are bottom left to right MSG Jose Feliciano and MSG Vilma E. Oquendo and top, left to right MAJ Juan Jimenez and 1LT Victor Calderon. They were among seven members of the PRSG at Camp Perry.

In Hearst Doubles, teams fire the President's 30-shot course of fire and both team members fire 10 shots standing at 200 yards, 10 shots rapid fire prone at 300 yards and 10 shots slow fire prone at 600 yards, with no sighters. Teams must pair fire the standing and prone slow fire stages, where shooters alternate shots. Both reservists live in Wisconsin and have competed against each other numerous times in local matches as friendly rivals. It wasn't until the 2009 Interservice Matches that MSG Pardy, a line construction manager for a rural electric co-op in civilian life, partnered up with SFC Anderson, a full-time mobilized reservist who serves as a Chief Marksmanship and Weapons Instructor.

MSG Pardy, of Oconto Falls, about 35 miles north of Green Bay, worked as an overhead electrical lineman for 25 years prior to becoming a manager last year. He also serves as a Small Arms Weapons Instructor in the Reserve. SFC Anderson lives in Tomah, about 150 miles southwest of Green Bay.

Communication is the key to success in Hearst Doubles, both shooters agreed. In pair firing, unless one of the shooters comes out of position, there is no face-to-face contact if both are right-handed, so all coaching must be done audibly, MSG Pardy explained. "Without a formal coach in this match, it helps to broaden the perspective of a known individual's abilities," SFC Anderson said. In other words, knowing each other's tendencies and willingness to accept corrections from the other can make the difference in a match, he said.

"It can be uncomfortable for some because it puts them in a position they're not used to being in," SFC Anderson said.

"A lot of people shy away from this kind of match because they don't want to make a mistake and cause somebody a match - if they make an improper correction due to wind for example," MSG Pardy added.

As long-time competitors, both have a mutual respect for the other's abilities.

"It's really cool when you tell a guy to NOT point a center shot and it then comes up in the center because of the correction you gave him," SFC Anderson said.

MSG Pardy continued his thought ... "You're taking your perception, conveying it verbally to somebody else who is basically a weapons-firing platform and you're the fire control guy directing it."

"From our level, that's where we should be."

In the minds of both competitors, the Hearst Doubles match typifies the team concept both men use in their Small Arms Weapons Instruction in the Reserve.


Using rack grade rifles, U.S. Army drill sergeants SSG Blaine Leifer, SFC Jeff Reed, SSG Mandie Stuckey and SFC Monte Hundley, left to right, participated in Hearst Doubles.

"To see a vast cross-section of the Army Reserve and to be able to give back to the whole force that way is very rewarding," SFC Anderson said.

"You're not going to make Distinguished High Masters out of everybody, but if you can make them better when they walk out the door than when they walked in, that's rewarding."

MSG Pardy echoed SFC Anderson, "It means a little more now because it's all about combat survivability. Before 9/11, nobody was worried about going to war."

"Now guys are coming through the door and they're going to get on a plane and go across the pond," he said.