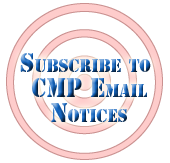 We want your feedback! Please let us know what you think about TFS. Do you have an interesting story or article that you would like to share? If so, please let us know!
Reader Comments:

Regarding the latest update, outstanding work again by the whole CMP crew! New or improved programs, expanded scholarships, new or improved facilities, new rifle and accessory offerings and the super relationships CMP has developed with the ONG and NRA leadership are shining examples of what can be done when one's heart is in the program. You all should be justifiably proud of how the program has progressed into its second century. Somewhere President Teddy Roosevelt has a big grin and is saying a hearty Bully for the CMP! Regards, LTC John F., USAR ret'd
---
I have truly enjoyed your Shooting Tips site. Even as a 25 yr veteran police sniper/high power shooter,I still find interesting,and useful tips from the successful younger folks coming up through the military,and law enforcement. Keep up the good work! Det.Tim R.
---
Wow! Please forward my thanks to everyone responsible for all the improvements I just read about at Camp Perry. Recent years have included quite a few impressive improvements and it looks like there are more this year. The Air Gun range, bath house at RV Park, Bataan Armory remodel, etc are all great. Just letting you know how much we (competitors) appreciate all the work.
Sincerely...
Grayson P.
---
CMP Shooters' News is one of my favorite email news publications. Information packed, talented authors, timely subjects, and all around well done. What a great service you are providing to the shooting community. Just wanted to say thanks and Merry Christmas. Newt E.
---
I enjoy and look forward to TFS and the excellent articles that are published on a regular basis. Please keep this publication coming and keep the CMP active. Don M.
---
One of the members at Snipers Hide pointed out the newsletter and the High Power Tips articles by the USAMU team.
Darn you! I was up until 1:00 AM last night reading all of the articles. Great newsletter and really great USAMU articles.
Thanks,
Michael E.
---
Great article written on physical conditioning in the latest TFS. I was one of likely many who had asked about the type of conditioning recommended for serious shooters. Sgt. Craig did a great job on describing the routines. Now it's my turn to put it to work.
Thanks to you, Sgt. Craig and other contributors who share best practices of shooting excellence.
Sincerely,
Keith H.
---
I use these articles in our high power clinics and have found them very helpful for both new shooters and reinforcement of the basics for the more experienced.
Thanks, Gary M.
---
Thanks for the great articles on the Carbine, Springfield, Garand matches. All the articles are interesting, but the Carbine, Springfield & Garand are my favorites.
Jim H.
---
The September-07 on line shooting tips by SSG Tobie Tomlinson, USAMU Service Rifle Team Member, is a great article. I have reproduced 15 copies of it to hand out and discuss to our "newbie" first year air rifle shooters on our high school JROTC Air Rifle Team. Come to think about it believe I'll hand out a copy to my advance shooters as well. His explanations are simple to understand but rich in detail. Coupled with the sight pictures this article will go a long way towards helping all our JROTC shooters obtain better sight patterns. Keep up the great work. AND…..keep the articles like this coming.
Malcolm V.
CW2 (R), US Army
---



The President's Rifle Match Attracts Shooters of All Ages

Written by Sommer Wood, CMP Writer




While most of the attention at the 2009 National Trophy Matches goes to the shooters placing at the top of the ranking lists, every shooter on the line has an interesting story. So I decided to take a closer look at the 1,262 competitors in the Presidents Rifle Trophy Match fired on 3 August at Camp Perry, Ohio. I found Milton Beckwith, 84, of Wethersfield, Connecticut and Allison Otto, 12, of Fredericksburg, Virginia, who just happen to be the oldest and youngest competitors in the event this year.


Milton Beckwith, 84, of Wethersfield, Connecticut waiting to score targets at the 200-yard-line of the President's Rifle Match on Monday. The National Trophy Match drew large numbers again this year, with 1,262 competitors. Beckwith had a piece of advice for the younger shooters, "Just keep shooting and don't get discouraged!"

Beckwith has made many trips to Camp Perry over the years since he first competed here with the Connecticut State Association Pistol Team in the late-1950's. In fact, of the roughly 30 trips Beckwith has made to the National Trophy Matches, the first-half were as a pistol shooter. In 1969 he earned the last of the required "leg" points to become Distinguished in Pistol, and the following year switched to shooting rifle due to a shoulder injury.

After earning his Distinguished Pistol Badge, Beckwith, who is now retired from working for the State of Connecticut, took a 17-year-break from attending the National Trophy Matches. Though the draw of Camp Perry eventually brought him back to the firing line. "My favorite part is getting to meet a great bunch of guys, and I just love to shoot," said Beckwith, "Plus I get a vacation from my wife's honey-do list," he joked.

When asked if he plans to attend again next year, Beckwith was not sure if he would make the trip as a competitor. "This might be my last year, I am feeling a little slow in the shorter timed stages. When I have three minutes, I feel like I need four," he said.


Allison Otto (standing), 12, of Fredericksburg, Virginia prepares for rapid-fire at the 300-yard-line during the President's Rifle Match at Camp Perry. GySgt Otto with daughter Allison at the President's Rifle Match on Monday. GySgt Otto is a member of the USMC Rifle Team and has brought Allison and the rest of the family to the National Matches before, but this is the first time father and daughter have competed together at Camp Perry. In fact, Allison held the distinction of being the youngest competitor in the event.

Allison Otto is making her first trip to Camp Perry as a competitor, but she is very familiar with the atmosphere after attending the National Matches at the age of nine to watch her father, GySgt James Otto, compete with the USMC Summer team. This year she decided to join her dad on the line, as he competes once again for the Marine Corps team.

In fact shooting is a family affair for the Otto's according to Allison's mom, Jackie, who said the family regularly pulls pits for events at the USMC range at Quantico, Virginia. Allison is the middle child of the Otto's, who also have an older daughter and a younger son. Allison's brother hopes to join his sister and father on the range in a couple of years.

Even though this is Allison's first trip to Camp Perry as a competitor, it is not her first competition. Leading up to the National Trophy Matches she participated in a few events at Quantico, and shot the Eastern U.S. Junior Highpower Clinic and Championship held at Camp Butner, North Carolina in June. When asked about her experience at Camp Perry she said, "There are a lot more people here and the wind is a lot different from other ranges," but she also added, "I am having a lot of fun and meeting new people."

Allison also has several short and long term goals that she is working on, "Right now, I want to get better at Standing and at the 600-yard-line. I would also like to clean at the 200," and she said down the road, "I would like to make a service rifle team one day."

As Allison works to reach these goals perhaps she should follow the advice of Beckwith, who was the oldest competitor registered in the event, "Just keep shooting and don't get discouraged!"

So how did Beckwith and Otto fare in the 2009 President's Rifle Match? Well they did not win this year, the title went to Mark Laramie of Boonville, NY, but they did not come in last either. Hopefully they had enough fun to make the trip back to Camp Perry next year, and put their skills to the test once again.

For more information about the National Matches, or to view results please visit the CMP homepage at http://www.odcmp.com.