PHOENIX, Ariz. – The 11th Annual Western Civilian Marksmanship Program (CMP) Games and Creedmoor Cup Matches will return to the Ben Avery Shooting Facility Oct. 10-29, 2014 to a growing crowd of enthusiastic competitors. New and experienced marksmen alike are welcome to participate in these recreation-oriented competitions.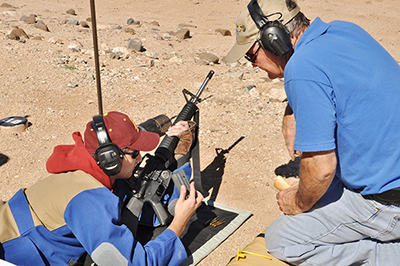 CMP Rifle Master Instructors will be on hand to teach the Rifle Small Arms Firing School offered during the Western CMP Games. This one day school provides new and experienced shooters with the knowledge of operating an AR-15 rifle and features hands-on instruction. Students will get to fire in an EIC (Excellence-in-competition) match at the conclusion of the school.
Popular events being featured during the Western Games include the Garand, Springfield, Vintage Military, Modern Military, Rimfire Sporter, Carbine and Vintage Sniper matches. A rifle Small Arms Firing School will also be featured for the second year. The school is designed to help beginners learn the fundamentals of marksmanship and competition shooting.
The Rifle Small Arms Firing School is a great opportunity for new shooters to participate in the Western CMP Games. AR-15 rifles and ammunition are provided for the school and participants are teamed up with experienced CMP Rifle Master Instructors for on-the-line training and instruction. The CMP also offers a Garand-Springfield-Vintage Military clinic for new shooters on Saturday, Oct 11.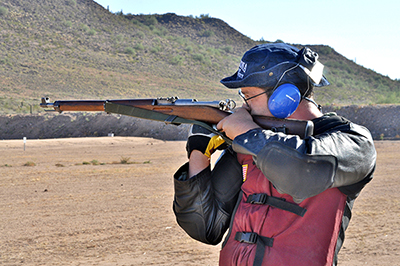 Get into the Games! The Western CMP Games events offer nine events during the five day event at the Ben Avery Shooting Facility in Phoenix, Arizona, on 10-14 October. The Western Creedmoor Cup events will take place 14-19 October.
Special clinics will also be offered, including a two-day Remington Highpower Shooting Clinic and a Garand-Springfield-Military (GSM) Rifle Master Instructor Course – led by two-time Olympic gold medalist and DCM Emeritus Gary Anderson.
A sales tent will be on hand all four days of the Western Games for those interested in purchasing a few CMP items before hitting the firing line. Each day will end with a casual reception and an opportunity for fellowship with other competitors and CMP staff members.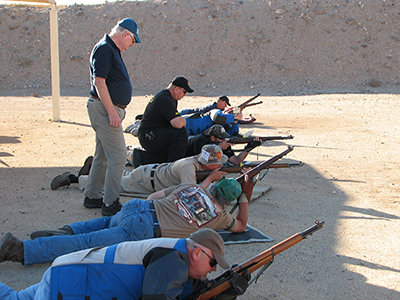 Two-time Olympic gold medalist Gary Anderson (standing) will lead the GSM Clinic during the Western CMP Games at the Ben Avery Shooting Facility in Phoenix, Ariz.
The Creedmoor Cup Matches will include a 4-Man Team Match, High Power Rifle Clinic, Creedmoor EIC Match and the Creedmoor Cup Match. The Creedmoor Cup Matches will begin on October 15 and conclude on October 19.
Join us for a week of competition, new experiences and fun! More information about the Western CMP Games and Creedmoor Cup Matches and registration forms can be found by visiting http://thecmp.org/Competitions/WesternGames.htm.
For more information about the CMP and its programs, log onto www.TheCMP.org for more information and program descriptions.