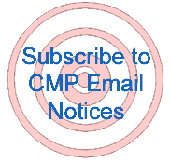 We want your feedback! Please let us know what you think about TFS. Do you have an interesting story or article that you would like to share? If so, please let us know!
Reader Comments:

Love the newsletter. Looks good and to the point. In the Navy we have a signal that signifies an excellent job. Bravo Zulu to the staff. Keep up the good work from an old retired Command Master Chief USN
---
I enjoy reading The First Shot... keep up the good work. Ron
---
After thirty three years in Law Enforcement most of that in firearms and tactical training. I have retired and have the opportunity to enjoy some of the publications, that in the past I was too busy to do. Your "First Shot" magazine that I receive each month is excellent. I can see what the youth programs are doing and follow the National Matches with ease. Thank you so much for this publication, keep up the good work.
P.C. Pickett Sr.
---
Nice work as always on the e-News. Always enjoy reading up on things.
Thank you!
Joe D. G.
---
Just read your most recent CMP Online News ; Thank you for your efforts & programs to promote Civilian Markmanship in the USA.
Mike H.
---
TFS is an outstanding medium for informing the shooting public and both format and content are always of the highest quality. Thank you for giving me the opportunity to express my comments.
CMS Steven L. Pennington, USAF, (ret)
---
Ms. Elder,
I was thrilled when I read the "Short History of the Distinguished Shooter Program." As the first Navy female Distinguished Pistol Shot, I am humbled to see my name among so many others who have made the grade. Many thanks to Mr. Hap Rocketto for compiling what has to be the best single list of distinguished shooters from all levels.
Respectfully,
LCDR Barbara Gies
---
Hello, I am excited to read your newsletter's that you generate. They are good sources of information and I am more and more motivated each time to continue working on my shooting skill's after being in the Marine corps for twenty years. I have been exposed to lot's of range shooting with rifles. I really like that feeling of being on the rifle range @ dawn preparing for a good day of accurate shooting. The fact that you continue to teach theses skill's with so much enthusiasm is absolutely outstanding.
Bryan C.
---
NICE ARTICLE ON LEG MATCHS!
GLS
---
More, more from SSG Praslick. A good coach is worth his/her weight in gold. Keep it up. I need all the help I can get. CSM (ret) R. Thomas D. Command Sergeant Major (retired) "Once a soldier, always a soldier"
---
I think you "on line" newspaper is great! Keep up the good work.
Gary K.
---



Marine Corps JROTC Rifle Team Given a Taste of the National Matches

By Sommer Wood, CMP Writer/Editor



<! Nested Table for picture>

MSgt Gerald Lyons and the Shelby County HS MCJROTC were rewarded for winning the JROTC National Championship with a trip to the National Matches at Camp Perry.

MSgt Gerald Lyons knows a thing or two about coaching champions. He has led his Shelby County High School Marine Corps JROTC Rifle Team from Shelbyville, Kentucky to victory in the JROTC National Championship three out of the last four years. That is why it was a special reward when Dr. Bill McHenry, Director of the Marine Corps JROTC Program, invited the Shelby County MCJROTC unit to send a four-member team and an instructor to attend the 2006 National Matches at Camp Perry as a reward for winning this year's JROTC National Championship.

The team traveled to Camp Perry and began the week by attending the Marine Corps Junior Highpower Clinic. Highpower shooting was a whole new experience for these cadets who were shooting outside for the first time. Reading wind, dealing with recoil, learning to shoot sitting, a position they had never fired before, and mastering highpower courses of fire with range and zero changes were all taken in by the cadets as they tried to prepare for their first highpower competition.

<! Nested Table for picture>

One of the events Shelby County competed in was the Whistler Boy Highpower Match, a two person team event for juniors.

The U.S. Marine Corps Rifle Team took the Shelby County cadets under their wing and provided support for them all week. The cadets had all the experiences that new shooters face on their first trip to Camp Perry. "We made every mistake in the book. We crossfired, saved rounds, you name it and we did it. We came in with no idea what to expect," said MSgt Lyons.

<! Nested Table for picture>

Shelby County HS MCJROTC volunteered to collect brass for the Marine Corps Rifle Team during the National Team Infantry Team Match.

Even with mistakes, the team had a great time and learned a lot. They enjoyed the National Team Trophy Match the most, despite having to fire out-of-competition because they only had four shooters for a six-person team match. On that same day these JROTC Champions witnessed their mentors, the U.S. Marine Corps Rifle Team, win the National Team Trophy Match while firing a new National Matches Record. Then the following morning the cadets volunteered to pick up brass for the Marine Corps Team as they competed in the National Trophy Infantry Team Match, also known as the "Rattle Battle".

<! Nested Table for picture>

MCJROTC cadet Kent Wilcox was presented Junior Distinguished Badge #122 at the National Matches closing ceremony by MG Greg Wayt. Wilcox earned the Badge for his accomplishments in three-position air rifle competition.

The week ended with a special honor for one of the cadets. Kent Wilcox of Simpsonville, KY was awarded the Junior Distinguished Badge at the awards ceremony held on Saturday at the conclusion of the CMP Matches. Wilcox received Junior Distinguished Badge #122 for his accomplishments in three-position air rifle competitions. His badge was presented by Major General Greg Wayt, the Adjutant General of Ohio.

For the cadets from Shelby County HS MCJROTC and Coach MSgt Lyons it was a memorable week that will certainly be in their minds as they vie for another JROTC National Air Rifle Championship next year. Considering that Shelby County's entire championship team will return for the upcoming JROTC competition season, and adding to that the lessons they learned while working under the tutelage of the Marine Corps Rifle Team and the competitive experiences they gained from the National Matches, there is certainly a chance another reward trip will be in store for the team next year.

For results from the 2006 National Matches visit http://clubs.odcmp.com/cgi-bin/report_matchResult.cgi?matchID=1409.