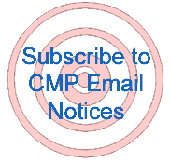 We want your feedback! Please let us know what you think about TFS. Do you have an interesting story or article that you would like to share? If so, please let us know!
Reader Comments:

Love the newsletter. Looks good and to the point. In the Navy we have a signal that signifies an excellent job. Bravo Zulu to the staff. Keep up the good work from an old retired Command Master Chief USN
---
I enjoy reading The First Shot... keep up the good work. Ron
---
After thirty three years in Law Enforcement most of that in firearms and tactical training. I have retired and have the opportunity to enjoy some of the publications, that in the past I was too busy to do. Your "First Shot" magazine that I receive each month is excellent. I can see what the youth programs are doing and follow the National Matches with ease. Thank you so much for this publication, keep up the good work.
P.C. Pickett Sr.
---
Nice work as always on the e-News. Always enjoy reading up on things.
Thank you!
Joe D. G.
---
Just read your most recent CMP Online News ; Thank you for your efforts & programs to promote Civilian Markmanship in the USA.
Mike H.
---
TFS is an outstanding medium for informing the shooting public and both format and content are always of the highest quality. Thank you for giving me the opportunity to express my comments.
CMS Steven L. Pennington, USAF, (ret)
---
Ms. Elder,
I was thrilled when I read the "Short History of the Distinguished Shooter Program." As the first Navy female Distinguished Pistol Shot, I am humbled to see my name among so many others who have made the grade. Many thanks to Mr. Hap Rocketto for compiling what has to be the best single list of distinguished shooters from all levels.
Respectfully,
LCDR Barbara Gies
---
Hello, I am excited to read your newsletter's that you generate. They are good sources of information and I am more and more motivated each time to continue working on my shooting skill's after being in the Marine corps for twenty years. I have been exposed to lot's of range shooting with rifles. I really like that feeling of being on the rifle range @ dawn preparing for a good day of accurate shooting. The fact that you continue to teach theses skill's with so much enthusiasm is absolutely outstanding.
Bryan C.
---
NICE ARTICLE ON LEG MATCHS!
GLS
---
More, more from SSG Praslick. A good coach is worth his/her weight in gold. Keep it up. I need all the help I can get. CSM (ret) R. Thomas D. Command Sergeant Major (retired) "Once a soldier, always a soldier"
---
I think you "on line" newspaper is great! Keep up the good work.
Gary K.
---



M1 for Vets Project Brings Veterans to Camp Perry

By JJ O'Shea



<! Nested Table for picture> On 4 and 5 August 2006, seven recipients of the M1 for Vets Project participated in the Civilian Marksmanship Program's Springfield and John C. Garand Matches at Camp Perry, Ohio. This trip was made possible with donations from the Walter Reed Society, Lake Norman High Power Club, and small donations from many fellow competitors and M1 collectors throughout the country. The M1 for Vets Project is designed to present injured Iraq War veterans M1 Garand rifles. Some 40 rifles have been presented since December 2005, and 11 more are being made ready for presentation. All rifles were either donated or purchased with donated funds.

Our group arrived on 3 August and quickly made a visit to the CMP North Store. Within a few minutes, two or three rifles were picked, tagged and purchased. These guys were like kids in a candy store. Our next objective was commercial row, where important necessities were found and bought. We then headed over to Port Clinton for a wonderful dinner at the Crows Nest.

<! Nested Table for picture>

The group came to Camp Perry as Team WRAMC, from Walter Reed Army Medical Center where many are still under going therapy for injuries they received in Iraq.

On Friday, the day promised some fine weather as we headed over to the Viale Range for the Springfield Vintage Military Rifle Match. Our group took positions and prepared for making these old bolt action rifles hit black. Members of the Lake Norman High Power Club from North Carolina assisted in coaching and spotting for our guys. Everyone tightened their slings and put their thirty rounds down range. Almost everyone was in the hunt for a medal with one veteran earning bronze. All shot extremely well, and all came away with a smile. Volunteer target pullers were found to help out in the pits, and a fine day of shooting was had by all.

The anticipation of Saturday's John C. Garand match was the topic of conversation as the group again visited the Crows Nest Friday night. Something about that perch and ribs made the decision to return to the restaurant easy, and another great meal was enjoyed with friends!

<! Nested Table for picture>

Recipients of the M1 for Vets Project shot in both the Springfield and John C. Garand Matches at the 2006 National Matches. All shot M1 Garands that they have received from donations given to the organization.

Saturday we arrived at the Rodriguez Range around 1100 hrs to prepare our equipment and minds to compete in the John C. Garand Match. Every one of our guys would now have a chance to shoot the rifle that they received from the M1 for Vets Project. The members of Lake Norman High Power Club again assisted in coaching, spotting and scoring for our guys. Brian, Jason, Chad, Chris, Noah, Neil and Dave shot their sighters and all thirty rounds as their targets were pulled by volunteers from all over the country. We finished up with a few medals and everyone a winner.

At the awards banquet and closing ceremonies Saturday evening, the guys enjoyed a few beers and chow with fellow competitors. As we sat and talked about the day, the topic quickly turned to next year. In 2007 we will return and do it again, only better!

A special thanks needs to go to the people that made this happen:

Barry Yankosek and Dan Babit for their assistance and fine shooting!
The Civilian Marksmanship Program and Shannon Hand
The Ohio National Guard
The Walter Reed Society and Team WRAMC
The Lake Norman High Power Club, Cornelius, NC
John Weller Slings
Springfield Armory
Operation Second Chance www.operationsecondchance.org
All those that donated funds and time to make this possible.

If you wish to make a contribution to M1 for Vets Project please contact JJ O'Shea at jjoshea@msn.com. Photos of the veterans at the 2006 National Matches can be found at http://www.odcmp.com/Photos/06/Team_WRAMC/index.htm.