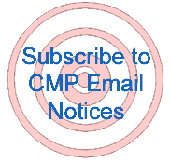 We want your feedback! Please let us know what you think about TFS. Do you have an interesting story or article that you would like to share? If so, please let us know!
Reader Comments:

Love the newsletter. Looks good and to the point. In the Navy we have a signal that signifies an excellent job. Bravo Zulu to the staff. Keep up the good work from an old retired Command Master Chief USN
---
I enjoy reading The First Shot... keep up the good work. Ron
---
After thirty three years in Law Enforcement most of that in firearms and tactical training. I have retired and have the opportunity to enjoy some of the publications, that in the past I was too busy to do. Your "First Shot" magazine that I receive each month is excellent. I can see what the youth programs are doing and follow the National Matches with ease. Thank you so much for this publication, keep up the good work.
P.C. Pickett Sr.
---
Nice work as always on the e-News. Always enjoy reading up on things.
Thank you!
Joe D. G.
---
Just read your most recent CMP Online News ; Thank you for your efforts & programs to promote Civilian Markmanship in the USA.
Mike H.
---
TFS is an outstanding medium for informing the shooting public and both format and content are always of the highest quality. Thank you for giving me the opportunity to express my comments.
CMS Steven L. Pennington, USAF, (ret)
---
Ms. Elder,
I was thrilled when I read the "Short History of the Distinguished Shooter Program." As the first Navy female Distinguished Pistol Shot, I am humbled to see my name among so many others who have made the grade. Many thanks to Mr. Hap Rocketto for compiling what has to be the best single list of distinguished shooters from all levels.
Respectfully,
LCDR Barbara Gies
---
Hello, I am excited to read your newsletter's that you generate. They are good sources of information and I am more and more motivated each time to continue working on my shooting skill's after being in the Marine corps for twenty years. I have been exposed to lot's of range shooting with rifles. I really like that feeling of being on the rifle range @ dawn preparing for a good day of accurate shooting. The fact that you continue to teach theses skill's with so much enthusiasm is absolutely outstanding.
Bryan C.
---
NICE ARTICLE ON LEG MATCHS!
GLS
---
More, more from SSG Praslick. A good coach is worth his/her weight in gold. Keep it up. I need all the help I can get. CSM (ret) R. Thomas D. Command Sergeant Major (retired) "Once a soldier, always a soldier"
---
I think you "on line" newspaper is great! Keep up the good work.
Gary K.
---



Register Now for Junior Leadership Training Conference

By Gary Anderson, DCM



<! Nested Table for picture>

The annual Youth Leadership Conference schedule always includes a full series of how-to presentations designed to support the educational needs of junior shooting coaches and leaders.

Junior shooting coaches, leaders and parents from all over the country have one common annual opportunity to participate in training courses that are structured to increase their knowledge and skills as junior shooting sports leaders. This one national-level training week occurs each fall as either the National Youth Shooting Sports Leadership Conference (hosted by CMP in even-numbered years) or the National Shooting Coaches College (hosted by USA Shooting in odd-numbered years). The NRA Education & Training Division also plays a major role in each year's program.

This year's training event is the National Shooting Sports Leadership Conference and Training Week that takes place at Camp Perry, Ohio. The training schedule includes these events:

19-21 Sept., Advanced Rifle and Pistol Coaching Courses.

20-21 Sept., Basic Rifle and Pistol Coaching Courses.

20-21 Sept., CMP Garand-Springfield-Military Rifle Master Instructor Training Course.

22-24 Sept., Youth Shooting Sports Leadership Conference. This is the major event that is attended by all CMP State Junior Directors and a wide variety of other active junior leaders.

24 Sept. (PM), CMP State Junior Director Workshop.

<! Nested Table for picture>

Attendees at this year's conference will have an enjoyable opportunity to fire a Rimfire Sporter Match and learn how 4-H and other youth programs are using this low cost game that requires no special equipment to attract more youth and adults to the shooting sports.

The official conference program with details on each of these courses and events is posted on the CMP web site at http://www.odcmp.com/Programs/YouthLeadership.htm. You can register on-line at http://clubs.odcmp.com/cgi-bin/matchInfo.cgi?matchID=1710. You can also register by calling 419-635-2141, ext. 1102 or 1101.

If you are involved in junior shooting, whether as a coach, instructor, parent or volunteer, you can improve your knowledge and effectiveness as a junior leader by attending this year's training conference at Camp Perry. By registering for conference events, you can:

Complete training courses that lead to basic or advanced coaching certifications.

Complete training that will certify you as a Garand-Springfield-Military Rifle Clinic Master Instructor.

Learn about new programs and new shooting equipment that can benefit the juniors in your program.

Learn how to conduct a Rimfire Sporter rifle match and have the enjoyable experience of actually firing in one of these matches.

Network with junior leaders from around the country and meet your State Junior Director; the common meals and receptions are often the best opportunities to learn great new program ideas.

Hear presentations on exciting new programs to recruit youth to the shooting sports like the U. S. Sportsmen's Alliance's Trailblazer Program and take part in discussions on how to develop recruitment activities for your programs.

Attend presentations on how to teach specific phases of marksmanship instruction; learn about instructional points that are most frequently not properly taught to juniors who attend CMP junior camps; hear about lessons learned from the coach training courses offered by the NRA-USA Shooting-CMP coach training program; dialogue with some of the best shooting teachers in the country as they present their ideas on the best shooting techniques.

Lead instructors in this year's conference include Dennis DeMille, General Manager at Creedmoor Sports and 2005 National Highpower Rifle Champion; Dr. Dan Durben, former National Rifle Coach and Director of the CMP Junior Rifle Camp program; Bob Foth, Olympic silver medalist and USA Shooting Youth Programs Director; Howard Moody, NRA National Coach Trainer; Marcus Raab, NRA National Coach Trainer and Gary Anderson, CMP Director.

<! Nested Table for picture>

A key ingredient at all Youth Leadership Conferences is for attendees to get to know each other to share ideas and information and just have fun.

A full, dynamic program with lots of learning opportunities and fun is in store for everyone who attends the 2006 National Youth Shooting Sports Leadership Conference and Training Week. Check out the detailed program now by going to the CMP web site at http://www.odcmp.com/Programs/

YouthLeadership.htm. Then sign up by registering on-line at http://clubs.odcmp.com/cgi-bin/matchInfo.cgi?matchID=1710 or by calling 419-635-2141, ext. 1102 or 1101.