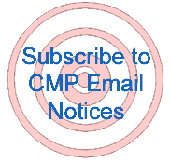 We want your feedback! Please let us know what you think about TFS. Do you have an interesting story or article that you would like to share? If so, please let us know!
Reader Comments:

Thanksfor the great stories and tips. Even old dogs can learn new tricks. This is great for keeping the CMP active.
Tim H., AZ
---
I just read the article on slings. Very good! Please include other "how to" items in the future.
David S.
Moxee, WA
---
The story of the M1 rifle that was presented to Shifty of the 101 airborne makes me proud to be part of the shooting community. Thank you for adding it to the TFS.
Mike S.
---
What a great article: "A Rifle for Shifty" … that has to be one of the best stories I've read in quite some time. Thanks for publishing it.
Alex N.
---
Thank You again Christine, very good articles.
JM
---
Ms. Elder, just a note to say that there are few things I look forward to receiving by email, and the Shooting News publication is one of them!
It is always a high quality publication with a nice mix of text and image, about interesting things and folks.
Keep up the good work!
Phil B., Ph.D. Annapolis, MD
---
That was a great story! Thanks for publishing it.
Regards from Dakota,
Jim S.
PS: I forwarded it to all my shooter friends.
---
This story about the "Gift for Shifty" is one of the best stories I have read so far....An example of selfless appreciation for the WW2 vets that helped make this such a wonderful country...God bless our past and present troops.
Ron W.
---
The story "A Rifle For Shifty" really hit me. What a wonderful tribute to one of this countries nearly forgotten heroes.
Kudos to all who were involved with finding and presenting him with "his" rifle. Thanks to those of you who shared the story.
Regards,
John S.
---
I thoroughly enjoyed reading A Rifle for Shifty. We owe our WW2 veterans a debt we can never repay. I wish I could provide all of them with a similar token of appreciation.
Jeff C.
---
Love the newsletter. Looks good and to the point. In the Navy we have a signal that signifies an excellent job. Bravo Zulu to the staff. Keep up the good work from an old retired Command Master Chief USN
---
I enjoy reading The First Shot... keep up the good work. Ron
---
Just a note to tell you that I really appreciate the CMP Shooter's News. Thanks for all your efforts in putting it out to everyone.
Best regards,
Dan S.
---
After thirty three years in Law Enforcement most of that in firearms and tactical training. I have retired and have the opportunity to enjoy some of the publications, that in the past I was too busy to do. Your "First Shot" magazine that I receive each month is excellent. I can see what the youth programs are doing and follow the National Matches with ease. Thank you so much for this publication, keep up the good work.
P.C. Pickett Sr.
---



It's Just a Sling

By SFC Lance Dement, USAMU Service Rifle Team Member



<! Nested Table for picture>

2006 President's Rifle Match winner SFC Lance Dement says that only the rifle and ammo are more important items of equipment to a rifle shooter than the sling.

I feel there are only two things more important to a rifle shooter than a sling; these are the gun and ammo! The service rifle sling is often underrated or even misused. If you are reading this article you have probably used a service rifle sling in one way or another. The best way to learn how to correctly put a sling on a rifle is to talk to experienced shooters. Then try their various methods to see which one or perhaps a combination of methods will work best for you. There is no one absolute right way, but I will give you some things to consider in helping you use your sling more effectively.

The first and, probably most important, thing is to mark your sling. I prefer my sling to be numbered rather than marking it for each position. Numbering your sling will allow for changes in the future. For example as your sling gets older it may stretch, or a younger shooter may grow and have to move their sling setting. I have also learned on some ranges the angle to the target or the slope of the firing line will cause me to take up or let out one notch on my sling. I frequently see new shooters using half of their prep time relearning their sling settings. However, marking your sling won't do you any good if you don't record the settings you use for each position.

<! Nested Table for picture>

SFC Lance Dement, USA, was the 2006 President's Rifle Match Winner with a score of 296-9X. He is shown here in standing where the sling is kept in the "parade position" with the sling is tight on the right side of the magazine well.

I have seen some shooters use very elaborate methods of rigging their slings for the offhand position. They will inevitably use a lot of their sitting prep time to remove and reset their slings. I like to keep things simple, for standing I use a parade sling (the sling is tight on the right or left side of the magazine well.) As soon as I fire my last shot standing I put in my ECI, and remove my magazine. Before I move off the line I adjust the length of the sling for the sitting position. I unhook the bottom part of my sling and remove it from the rear sling swivel and hook it on to itself. I do this to keep the unused part of the sling out of my way. Some shooters leave this end attached to the butt of the gun or wrapped around their upper arm. Both methods are fine; they can just take more time or make movement with the rifle more difficult. By making these adjustments after my last shot standing, I do not use up my sitting prep time messing with the sling.

<! Nested Table for picture>

2006 NTI Winner, SGT Brandon Green, USA, is shown here in the prone position with the sling properly adjusted to support his position.

The last thing I would like to cover is maintenance of your sling. Keeping your sling in good working condition is easy and requires only minimum time and effort. I have used the same sling for nine years. It has been rained on and snowed on; it has been in hot and humid conditions and has also seen the high desert. I inspect my sling on a regular basis, usually in the morning when I am prepping my rifle to go down range. I check for cracks in the leather, which are most often found near the front sling swivel. I then check the sling keepers, paying close attention to the stitching, here you need to check for dry rot, or if the stitching itself is coming undone. I use a leather conditioner on my sling every three to four months or after the sling is exposed to rain or snow. When the sling itself is getting thin or showing excessive stretch it is time for a new one. I also carry a back up sling with me. My back up sling is not brand new; it is one I have used before during practice or for dry firing. Brand new slings tend to be hard to adjust and feel very different when in position. They may stretch excessively during the first month or two of usage. It is good to check your back up sling against your primary sling to ensure the markings are the same or if not, make note of the difference.

Shooters who are familiar with their sling, know how it works and have it properly marked will have greater consistency from day to day whether in training or in matches. The few extra minutes it takes to ensure that your sling is in working order may be the difference between your best day on the range and a wasted trip.



The USAMU Service Rifle Team is also answering your questions pertaining to Service Rifle Shooting including topics such as Equipment and Ammunition, Shooting Positions and Shooting Techniques and Tactics. Go to http://www.odcmp.com/Competitions/USAMU/ShootingTips.htm to view the latest questions and answers. If you have a question you would like to ask, email USAMU@odcmp.com.