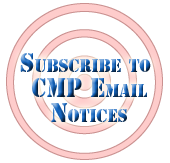 We want your feedback! Please let us know what you think about TFS. Do you have an interesting story or article that you would like to share? If so, please let us know!
Reader Comments:

I use these articles in our high power clinics and have found them very helpful for both new shooters and reinforcement of the basics for the more experienced.
Thanks, Gary M.
---
Thanks for the great articles on the Carbine, Springfield, Garand matches. All the articles are interesting, but the Carbine, Springfield & Garand are my favorites.
Jim H.
---
The September-07 on line shooting tips by SSG Tobie Tomlinson, USAMU Service Rifle Team Member, is a great article. I have reproduced 15 copies of it to hand out and discuss to our "newbie" first year air rifle shooters on our high school JROTC Air Rifle Team. Come to think about it believe I'll hand out a copy to my advance shooters as well. His explanations are simple to understand but rich in detail. Coupled with the sight pictures this article will go a long way towards helping all our JROTC shooters obtain better sight patterns. Keep up the great work. AND…..keep the articles like this coming.
Malcolm V.
CW2 (R), US Army
---
It seemed good to read the article on Infantry Trophy Match. As a shooter on the Marine Corp Team way back in 1967 I participated in the Match. We were the second team for the Marines but placed second overall. One of our shooters forgot to put the windage on his rifle. I enjoyed shooting the M-1 and M-14 at Camp Perry and always wanted to go back but never seemed to find the time. The top over all shooter at that time was my team mate Lt. Bowen. I remember some of the team members carrying him from the 600 yd line back to the rest of us. It was a great time in my life and will never forget it. Thanks again for the article.
Mike A.
---
Thanks for the great series of articles from the USAMU – they are very readable, and usable!
Tom, AZ
---
Great articles. Great to identify those who are participating as well as those who are working behind the scenes to make the whole of the National Matches run so well.
David D.
Boxford, MA
---
This is a special note just for my friends at the CMP, I want to thank you all for your hard work and attention to details, it's a great program!
"You help our shooting dreams come true!"
Best Regards,
Tony M.
---
CMP,
Your review of the CMP EIC brought back good memories. My son and I usually participate in the rifle event. This was the first time we participated in the pistol event. Our experience was positive and we have decided to come back and do it again next year!
DAVE J. H.
---
I don't think that I have taken the time lately to thank you and the CMP for your faithfulness in keeping me updated on all of the CMP news. I thank you and your staff very much for the fine job you are all doing.
Many thanks, and keep up the great work!
Pete
---
Your article titled "Rifle Cleaning and Maintenance" was so timely. I am a novice rifle shooter, and the information is just what I needed. The owner's manual that came with my rifle is far too sketchy and assumes the new owner is experienced. This is concise yet detailed enough to make me comfortable cleaning my firearm.
Regards,
Jane W.
---
Cleaning a rifle or handgun is not a lot of fun. The article on cleaning the rifle met the K.I.S.S. principle that I can relate to and understand. To the point.
Arthur S.
---
Thank you for this excellent e-newsletter. The links and information are great.
Sincerely,
John B.
---



CMP Welcomes Former Summer Camp Counselor to Staff

By Sommer Wood, CMP Writer/Editor



<! Nested Table for picture>

Brad Donoho, originally from Louisville, Kentucky, recently became CMP's newest Program Manager, and will be working with several of CMP's air rifle and youth programs. The 2007 graduate of the University of Kentucky has extensive competition and coaching experience both in air rifle and smallbore.

Donoho began shooting at the age of five and went on to win eight straight Kentucky Smallbore Championships. He shot as a sub-junior for Fern Creek High School, and was a four-year letterman on the varsity rifle team at Seneca High School. Other accomplishments Donoho achieved while a junior include the Kentucky Air Rifle State Championship and the NRA Military Scholastic National Championship.

After high school Donoho entered the University of Kentucky where he majored in Biology. In his first semester he walked on with the Wildcat NCAA Rifle Team and quickly earned a scholarship the following spring. During his career at Kentucky, Donoho represented his school at the NCAA National Championships and was named to the Great American Rifle Conference All-Smallbore Team.

While in college Donoho spent three summers working for the CMP Three-Position Junior Air Rifle Camps. He was appointed to the position of head counselor in 2006. After completing his eligibility with the Wildcats in the spring of 2006, he became Kentucky's Assistant Rifle Coach for the 2006-2007 season. He has also conducted several clinics for JROTC Programs, and coached juniors in the Louisville and Lexington, Kentucky areas.

Donoho will be a great asset for the CMP, bringing with him a passion for junior shooting and knowledge of competitive shooting that will benefit the youth programs he will manage at CMP. Please join us in welcoming Brad to the CMP family.

Brad Donoho may be reached by email at bdonoho@odcmp.com, or by phone at 419-635-2141 ext 1130.