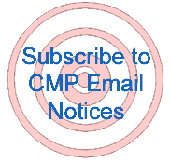 We want your feedback! Please let us know what you think about TFS. Do you have an interesting story or article that you would like to share? If so, please let us know!
Reader Comments:
---
Great publication and program. I look forward to reading it when I see it in my e-mail box!!! Keep up the great work and thanks for all you do on behalf of the shooting sports.
Richard Z.


---
I look forward to your updates all the time, please keep them coming.
Luther


---
I'm very pleased to see the TFS magazine on-line. It's well done and very informative. Nice job!!
Steve S.
Portales, NM


---
I am a relatively new Garand collector, and I could not have been happier to see that a newsletter is available online now. I am developing an insatiable appetite for anything Garand, and the newsletter fits the bill. Keep up the good work!!
John S.


---
The first shot email mag. is very informative, keep it coming.
Don H.


---
As always, great job on this publication.† Particularly liked reading about Dan Jordan.† I'm in rehab and love seeing things like this.† Shows the others you just have to get out there and make the effort.
Best,
Linda


---
Can't believe I haven't pulled up "The First Shot" before this. I"ve been back and forth on the CMP Forum for a couple of years! This year - 2004 - was my first Garand Shoot after waiting for...20 some years. It was terrific! The staff, the facilities, the organization, scheduling, most of all the fellow shooters...made it a memorable time. My wife went with me and she is already asking if I"ve made plans!
S.A. S., PA


---



USA SHOOTING NAMES 2004 ATHLETES OF THE YEAR

By Gary Anderson, DCM





<! Nested Table for picture>

Kim Rhode, 25, from El Monte, California, womenís double trap gold medalist in Athens, has just been named as USA Shootingís Female Athlete of the Year.

COLORADO SPRINGS, Colorado ó USA Shooting announced that Kim Rhode of El Monte, California and Matt Emmons of Browns Mills, New Jersey, are its 2004 Athletes of the Year. These selections are determined according to which shooting athletes had the most outstanding performances in major international competitions during the year. The program of selecting Shooting Athletes of the Year is part of a U. S. Olympic Committee program that honors the overall most outstanding female and male athletes for all Olympic sports.

<! Nested Table for picture>

2004 Female Shooting Athlete of the Year Kim Rhode breaks a pair of targets in the Athens Olympic double trap final.

Rhode, who is 25 years of age, won her third Olympic medal at this summerís Games in Athens, Greece. She has dominated the womenís double trap event during the three Olympiads it was on the Olympic program. In 1996 in Atlanta, when double trap was first added to the program, she won the gold medal. In 2000 in Sydney, she won a bronze medal in the same event. This year in Athens, she again won the double trap gold medal in a competition that marked this eventís last appearance in the Games. This made her the most decorated female shooter in U.S. history. Rhode also blew away the competition at the 2004 National Championships and Spring Selection Match.

<! Nested Table for picture>

Matt Emmons, 23, from Brownís Mills, New Jersey, menís prone rifle gold medalist in Athens, has just been named as USA Shootingís Male Athlete of the Year.

Emmons, 23, clinched his honor by being the outstanding male rifle shooter in the Athens Olympics. His superb 2004 performances began at the Olympic Trials in May when he won positions on the USA Olympic Team in all three menís rifle events. On the way to the Olympics, Emmons won a gold medal in the Milan World Cup in menís three-position rifle, a silver medal at the Bangkok World Cup in menís air rifle and a bronze medal at the Sydney World Cup in menís three-position. At the Olympic Games, he won a gold medal in menís prone rifle. In the menís three-position rifle event, he almost won a second gold medal. He was leading the competition by three points going into the last final round shot when he fired his infamous crossfire shot. Everyone at the Games agreed that in spite of Emmonís inexplicable finish, he had the best performance that day.

<! Nested Table for picture>

2004 Male Shooting Athlete of the Year Matt Emmons fires a shot in the standing position during the Athens Olympics menís three-position rifle event.

Most recently at the World Cup Final in Bangkok in October, Emmons won the gold medal in menís three-position rifle and the bronze medal in menís air rifle. He had such a great year, in fact, that he will clearly be one of the leading candidates for International Shooting Sport Federationís Male Shooter of the Year honors. This is an award that recognizes the overall best shooters in the world.

USA Shooting also named Athletes of the Year in each of the four shooting disciplines. The 2004 Shooting Discipline Athletes of the Year are:


Shotgun, Male, Lance Bade, Colorado Springs, CO
Shotgun, Female, Kim Rhode
Rifle, Male, Matt Emmons
Rifle, Female, Jamie Beyerle, Lebanon, PA
Pistol, Male, Jason Turner, Colorado Springs, CO
Pistol, Female, Beki Snyder, Grand Junction, CO
Running Target, Male, Adam Saathoff, Hereford, AZ

The Athletes of the Year will be honored at a special ceremony during the 2005 SHOT Show in Las Vegas at the end of January. USA Shooting will host a luncheon at the convention center where it will not only recognize these outstanding athletes, but will induct two new members into U. S. International Shooting Hall of Fame.

For more information on the USA Shooting Team and its athletes, log on to http://www.usashooting.org.