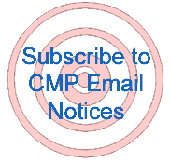 We want your feedback! Please let us know what you think about TFS. Do you have an interesting story or article that you would like to share? If so, please let us know!
Reader Comments:
---
Great publication and program. I look forward to reading it when I see it in my e-mail box!!! Keep up the great work and thanks for all you do on behalf of the shooting sports.
Richard Z.


---
I look forward to your updates all the time, please keep them coming.
Luther


---
I'm very pleased to see the TFS magazine on-line. It's well done and very informative. Nice job!!
Steve S.
Portales, NM


---
I am a relatively new Garand collector, and I could not have been happier to see that a newsletter is available online now. I am developing an insatiable appetite for anything Garand, and the newsletter fits the bill. Keep up the good work!!
John S.


---
The first shot email mag. is very informative, keep it coming.
Don H.


---
As always, great job on this publication.† Particularly liked reading about Dan Jordan.† I'm in rehab and love seeing things like this.† Shows the others you just have to get out there and make the effort.
Best,
Linda


---
Can't believe I haven't pulled up "The First Shot" before this. I"ve been back and forth on the CMP Forum for a couple of years! This year - 2004 - was my first Garand Shoot after waiting for...20 some years. It was terrific! The staff, the facilities, the organization, scheduling, most of all the fellow shooters...made it a memorable time. My wife went with me and she is already asking if I"ve made plans!
S.A. S., PA


---



Showing Support: CMP Employees Give Back to U.S. Fighting Men and Women

By Dale Miles, CMP Staff Writer





<! Nested Table for picture>

Just a few of the items the employees at CMP South have collected to send to the men and women serving in the Armed Forces in both Iraq and Afghanistan. Items such as these are in big demand.

CMP customers are always complimenting us on the efficiency and the speed of our shipping practices. Itís one of the things the company prides itself on. Recently, some CMP employees began to ship some things other than rifles.

Janet Ryder in the Sales Department at CMP South in Anniston, Alabama felt the need to do something for the men and women of the U.S. Armed Forces who were putting themselves in harmís way overseas in Iraq and Afghanistan. One of the simplest things a U.S. citizen can do is to provide the military men and women with items that make their service in a hostile environment just a little simpler and easier, while letting them know that the folks back in the States really do care. Janet began putting together a care package to send to the troops.

<! Nested Table for picture>

The folks at CMP South begin the task of filling the care packages to be sent to both Iraq and Afghanistan. CMP employees used the website http://www.anysoldier.com to send these packages to the men and women of the U.S. Armed Forces.

Hearing about Janetís project, some of the other CMP South employees wanted to get involved. Soon, other folks in Sales were onboard, as well as some of those in Finance and soon, employees from every department were involved. When Orest Michaels, CMP Chief Operations Officer, heard what was going on he quickly encouraged it as a company-wide project.

Before long, items and monetary donations began coming in and one employee even got a local Church involved. An eye doctor in the Anniston area donated a case of eyedrops and a local dentist contributed two cases of toothpaste. Overall, fifty-one boxes of items were collected, encompassing such items as writing paper, envelopes, pens, pencils, toothpaste, toothbrushes, soap, lotions, general hygiene items, books, magazines, powdered drink mix, snacks, candy, even some DVD's.

<! Nested Table for picture>

Some of the packages await shipment even as more items are being brought in for packaging. The CMP encourages all U.S. citizens to support U.S. troops by providing some of the comforts of home, however, donít underestimate the power of a simple letter when it comes to raising their spirits. Kind and supportive words mean most of all.

Once the items had been gathered, knowing where to send them was the next obstacle. One employee found the website http://www.anysoldier.com and it was decided that the items the CMP collected would be sent to groups of ten soldiers or less, so that each soldier would get his or her own box. Attention was paid to make sure that not only were the boxes sent to military personnel in Iraq, but also in Afghanistan.

Itís the very least any U.S. citizen can do for the men and women of the U.S. Armed Forces. If you are interested in putting together such a collection project, go to http://www.anysoldier.com for more information about what the soldiers need while doing their duty. And if you cannot afford to send items, the most important thing that can be sent is a letter, showing your support for what the men and women are doing. A little time out of your day goes a long way.