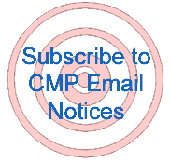 We want your feedback! Please let us know what you think about TFS. Do you have an interesting story or article that you would like to share? If so, please let us know!
Reader Comments:
---
Great publication and program. I look forward to reading it when I see it in my e-mail box!!! Keep up the great work and thanks for all you do on behalf of the shooting sports.
Richard Z.


---
I look forward to your updates all the time, please keep them coming.
Luther


---
I'm very pleased to see the TFS magazine on-line. It's well done and very informative. Nice job!!
Steve S.
Portales, NM


---
I am a relatively new Garand collector, and I could not have been happier to see that a newsletter is available online now. I am developing an insatiable appetite for anything Garand, and the newsletter fits the bill. Keep up the good work!!
John S.


---
The first shot email mag. is very informative, keep it coming.
Don H.


---
As always, great job on this publication.  Particularly liked reading about Dan Jordan.  I'm in rehab and love seeing things like this.  Shows the others you just have to get out there and make the effort.
Best,
Linda


---
Can't believe I haven't pulled up "The First Shot" before this. I"ve been back and forth on the CMP Forum for a couple of years! This year - 2004 - was my first Garand Shoot after waiting for...20 some years. It was terrific! The staff, the facilities, the organization, scheduling, most of all the fellow shooters...made it a memorable time. My wife went with me and she is already asking if I"ve made plans!
S.A. S., PA


---



USOC Names Michael English as Director, Colorado Springs Olympic Training Center

Article Courtesy of USA Shooting





<! Nested Table for picture> COLORADO SPRINGS, Colo. – The United States Olympic Committee (USOC) recently named Michael D. English (Colorado Springs) as the Director of the Colorado Springs Olympic Training Center (CSOTC). English will direct the Center's overall training service functions and operations, including housing, transportation, training and meeting facilities, food services, and sports programming.

A member of the U.S. Shooting National Team from 1978 to 1988, English himself was a resident athlete at the CSOTC (1981-1986). The pilot resident program for shooting began in 1981. English is a five-time national champion and earned a gold medal at the 1981 World Championships, bronze at the 1983 World Moving Target Championships, gold and bronze at the 1983 Pan American Games, gold and bronze at the 1985 Championship of the Americas, bronze at the 1986 Moscow Invitational, gold at the 1987 Pan American Games, and gold and silver at the 1988 Sweden Invitational.

Since April 2001, English has been President and Chairman of the Board of USA Shooting, Inc. He previously served as the National Governing Body's Vice President and Athletes' Advisory Council (AAC) representative (1996-2000) and was an Athlete Director on the USA Shooting Board of Directors (1988-1996). Additionally, English was a member of the USOC Olympic Training Centers and Program Advisory Committees and the U.S. Taekwondo Oversight Task Force.

English joins the USOC from Quantum Corporation, where he has been employed since January 1985 in numerous managerial positions. Most recently he was Manager, DLT/VS Business Team. English is a graduate of Regis University, Colorado Springs, with a Bachelor of Science degree in business management.