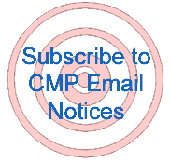 We want your feedback! Please let us know what you think about TFS. Do you have an interesting story or article that you would like to share? If so, please let us know!
Reader Comments:
---
Great publication and program. I look forward to reading it when I see it in my e-mail box!!! Keep up the great work and thanks for all you do on behalf of the shooting sports.
Richard Z.


---
I look forward to your updates all the time, please keep them coming.
Luther


---
I'm very pleased to see the TFS magazine on-line. It's well done and very informative. Nice job!!
Steve S.
Portales, NM


---
I am a relatively new Garand collector, and I could not have been happier to see that a newsletter is available online now. I am developing an insatiable appetite for anything Garand, and the newsletter fits the bill. Keep up the good work!!
John S.


---
The first shot email mag. is very informative, keep it coming.
Don H.


---
As always, great job on this publication.  Particularly liked reading about Dan Jordan.  I'm in rehab and love seeing things like this.  Shows the others you just have to get out there and make the effort.
Best,
Linda


---
Can't believe I haven't pulled up "The First Shot" before this. I"ve been back and forth on the CMP Forum for a couple of years! This year - 2004 - was my first Garand Shoot after waiting for...20 some years. It was terrific! The staff, the facilities, the organization, scheduling, most of all the fellow shooters...made it a memorable time. My wife went with me and she is already asking if I"ve made plans!
S.A. S., PA


---



USA's Dan Jordan Wins Silver Medal at the 2004 Paralympics

By Dan Durben, U.S. Paralympic Shooting Team Coach and CMP Camp Director





<! Nested Table for picture>

Dan Jordan (USA) waves after winning his Silver Medal.

Two weeks after the US Shooting Team returned from a successful Olympic Games, the USA had another shooter represent the USA in Athens. Dan Jordan, from Colorado Springs, CO, competed in the 2004 Paralympic Games, winning a silver medal in the Men's Smallbore 3x40 event.

The Paralympic Games are the world's premier athletic competition for the disabled. The Paralympics also took place in Athens on the same facilities and with the same organization as the Olympics. Over 4,000 athletes from 136 countries participated, shooting was one of the nineteen sports on the 2004 program

The 27-year old Jordan, the youngest shooter in the competition, faced an experienced field of competitors from 36 countries. Included in the group was Sweden's shooting legend Jonas Jacobsson, who had won gold medals in six straight Paralympics, and whose fans in the stands included the Queen of Sweden.

<! Nested Table for picture>

Men's Smallbore 3x40 medal winners; Dan Jordan (USA), Jonas Jacobsson (SWE), Doron Shaziri (ISR).

As the Men's Smallbore 3x40 event unfolded, Jordan and Jacobsson quickly pulled away from the rest of the field. Both shooters thrilled the crowd by shooting at a world record breaking pace. They remained tied after prone and standing. Jacobsson eased into the lead during kneeling to finish the qualification round with an 1162 to Jordan's 1157, with both scores over the existing world record.

In an extraordinary coincidence, Jordan found himself squadded in the Final on the same firing point in the same event that his old college roommate, Matt Emmons, was on a couple of weeks earlier in the Olympics. It was the same firing point where Emmons fired his infamous crossfire that cost him a second gold medal. Both Jordan and Jacobsson continued their fine world record setting performances in the Final. Jacobsson added to his collection of medals by winning his 11th Paralympic Gold Medal and Jordan won the Silver Medal, the first Paralympic medal in shooting for the USA in 20 years.

<! Nested Table for picture>

Dan Jordan, an Assistant Director of the 2004 CMP Junior Rifle Camps, is shown coaching one of the campers at the El Paso camp.

Jordan said, "The Paralympics was a great experience. Being part of a USA Team, experiencing the Olympic Village and Opening Ceremony, and making friends from other sports and other countries are things I will never forget. The level of competition in Paralympic shooting made the matches very exciting. There is a lot of hard work that goes into preparing for an event like this, but that hard work pays off." Jordan, who was the Assistant Director of the 2004 CMP Three-Position Air Rifle Camps, also credited his work with the juniors this summer in helping him to stay focused on doing the right things in his training and during the competition.

Congratulations to Dan Jordan, Silver Medalist!

For all of the latest news and information on the U.S. Paralympic Team, log onto http://www.usocpressbox.org.

Men's SH1 3-P Results: (Qualifying score, Finals score, Total score)
1. Jonas Jacobsson, Sweden (1,162*, 99.1, 1,261.1*)
2. Dan Jordan, USA (1,157, 96.5, 1,253.5)
3. Doron Shaziri, Isreal (1,146, 97.8, 1,243.8)
* World Record/Paralympic Record