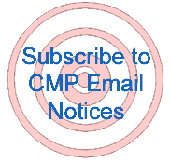 We want your feedback! Please let us know what you think about TFS. Do you have an interesting story or article that you would like to share? If so, please let us know!
Reader Comments:
---
Great publication and program. I look forward to reading it when I see it in my e-mail box!!! Keep up the great work and thanks for all you do on behalf of the shooting sports.
Richard Z.


---
I look forward to your updates all the time, please keep them coming.
Luther


---
I'm very pleased to see the TFS magazine on-line. It's well done and very informative. Nice job!!
Steve S.
Portales, NM


---
I am a relatively new Garand collector, and I could not have been happier to see that a newsletter is available online now. I am developing an insatiable appetite for anything Garand, and the newsletter fits the bill. Keep up the good work!!
John S.


---
The first shot email mag. is very informative, keep it coming.
Don H.


---
As always, great job on this publication.  Particularly liked reading about Dan Jordan.  I'm in rehab and love seeing things like this.  Shows the others you just have to get out there and make the effort.
Best,
Linda


---
Can't believe I haven't pulled up "The First Shot" before this. I"ve been back and forth on the CMP Forum for a couple of years! This year - 2004 - was my first Garand Shoot after waiting for...20 some years. It was terrific! The staff, the facilities, the organization, scheduling, most of all the fellow shooters...made it a memorable time. My wife went with me and she is already asking if I"ve made plans!
S.A. S., PA


---



How to make a Kneeling Roll

This is a homemade pattern of a kneeling roll submitted by

Nancy Jochum, Nebraska CMP State Junior Director.





<! Nested Table for picture> 1. Cut out two rectangles 10 ½ inches by 12 inches, two 8-inch circles, and one rectangle 5 x 8 inches.

2. Right sides together, sew one 10 ½ inch side of the rectangle in a 5/8 inch seam, leaving area open for the 9 inch zipper.

3. Sew the zipper in the opening left in the seam.

4. Right sides together, sew 1/2 inch seam in the opposite 10.5 inch side, forming a 10.5 inch tall tube.

5. Unzip zipper.

6. Wrong sides together, fold the 5 x 8 rectangle in thirds so it forms a rectangle approximately 1 ¾ inch x 8 inches.

7. Zig-zag along both long edges to enclose raw edges.

8. Right sides up on both, put the zig-zagged rectangle on one of the circles as shown on the circle diagram.

9. Baste or pin short edges of the rectangle to the circle edge.

10. Run a basting thread around the edges of both circles, using a 1/4 inch seam.

11. Wrong sides together, pin one circle to the top of the tube and one circle to the bottom of the tube, easing fit with the basting thread as needed.

12. Sew circles to the tube using a ¼ inch seam.

13. Reach through zipper hole and turn the kneeling roll right side out.

14. Fill partly full with filling of choice. You can use bean bag beans, rice, bird seed, sand, etc. If you use an edible grain, be sure not to get the kneeling roll wet and to keep away from rodents.



If you have a 'How To' article or Coaching Tips that you would like to share, please send it to tfs@odcmp.com.

15. Zip up zipper. Kneeling roll is ready for use.

16. To adjust fit to shooter, put in more filling or remove filling as needed.