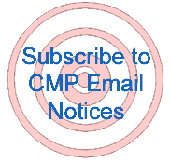 We want your feedback! Please let us know what you think about TFS. Do you have an interesting story or article that you would like to share? If so, please let us know!
Reader Comments:
---
Great publication and program. I look forward to reading it when I see it in my e-mail box!!! Keep up the great work and thanks for all you do on behalf of the shooting sports.
Richard Z.


---
I look forward to your updates all the time, please keep them coming.
Luther


---
I'm very pleased to see the TFS magazine on-line. It's well done and very informative. Nice job!!
Steve S.
Portales, NM


---
I am a relatively new Garand collector, and I could not have been happier to see that a newsletter is available online now. I am developing an insatiable appetite for anything Garand, and the newsletter fits the bill. Keep up the good work!!
John S.


---
The first shot email mag. is very informative, keep it coming.
Don H.


---
As always, great job on this publication.  Particularly liked reading about Dan Jordan.  I'm in rehab and love seeing things like this.  Shows the others you just have to get out there and make the effort.
Best,
Linda


---
Can't believe I haven't pulled up "The First Shot" before this. I"ve been back and forth on the CMP Forum for a couple of years! This year - 2004 - was my first Garand Shoot after waiting for...20 some years. It was terrific! The staff, the facilities, the organization, scheduling, most of all the fellow shooters...made it a memorable time. My wife went with me and she is already asking if I"ve made plans!
S.A. S., PA


---



Army Marksmanship Unit Inducts New Hall of Fame Members

By Gary Anderson, DCM





<! Nested Table for picture>

The USAMU Support Hall of Fame Induction Ceremony was staged in front of Sharpe Hall, USAMU Headquarters, at Fort Benning.

Fort Benning, Georgia. More than 300 past and present Soldiers who were assigned to the U. S. Army Marksmanship Unit gathered at Fort Benning on 22-23 October to celebrate the 48th anniversary of the founding of the unit. Since its founding in 1956, pursuant to an executive order by President Dwight Eisenhower, the elite Army unit has led the United States back to prominence in international competition and has been the leading military marksmanship program during most of its 48 years of existence.

USAMU Reunions are now organized by the Military Marksmanship Association (MMA)—the alumni association of the unit. This year's festivities started with a welcome picnic on Friday afternoon at Fort Benning's Phillips Range, the home of the Army Pistol Teams, that honored current shooters and staff in the unit.

Support Hall of Fame Induction Ceremony

<! Nested Table for picture>

USAMU Support Hall of Fame Inductees for 2004. USAMU Commander, LTC David Liwanag stands on the right.

On Saturday morning, 23 October, a ceremony inducting four retired USAMU Soldiers into the USAMU Support Hall of Fame was staged in front of USAMU Headquarters. Inductees were: SFC Gerald "Hook" Boutin, service rifle shooter, armorer and sniper instructor; SGM Roy Combs, Service Rifle Team coach and former USAMU Sergeant Major; SFC Leslie "Pappy" Drake, Service Rifle Team coach and shooting champion; and MSG William "W.O." Harden, service rifle shooter, gunsmith and chief of the USAMU Custom Firearms Shop. "I'd like to thank them for their extraordinary service to the Army and this nation," said former USAMU Commander retired Colonel "Arch" Arnold, who was the guest speaker at the ceremony.

In lauding the contributions of this group, USAMU Commander, LTC David Liwanag, explained how the work of the USAMU Custom Firearms Shop in producing more accurate weapons for the Army is "important in our global war on terror."

<! Nested Table for picture>

The entertainment highlight of the USAMU Reunion was a clay target trick shooting demonstration by 2004 Olympians Todd Graves and Bret Erickson.

The USAMU Support Hall of Fame Ceremony was followed by a trick-shooting demonstration by 2004 Olympians SFCs Todd Graves, Bret Erickson, and Shawn Dulohery at Fort Benning's Hook Range, the home of the Army shotgun teams.

USAMU Hall of Fame Induction Ceremony

The highlight of the 48th Anniversary Reunion was the USAMU Hall of Fame Induction Ceremony, conducted on 23 on Ceremony Hill overlooking the Pool International Shooting Complex. Retired USAMU members LTC William Pullum, MSG William Lee and MSG Robert Whitacre joined 20 other former members of the USAMU who are enshrined the unit's Hall of Fame.

Lieutenant Colonel William C. Pullum

<! Nested Table for picture>

USAMU Hall of Fame inductee, LTC William Pullum (Ret.), center, stands with two of the most successful shooters he coached, Gary Anderson, left, and Lones Wigger, right. Both were double Olympic gold medalists and many-time World Champions.

Pullum was the former coach of winning USAMU Service Rifle and International Rifle teams, as well as a celebrated U.S. Olympic Rifle Team. He competed as a service pistol and service rifle shooter earning the U. S. Army Distinguished Rifleman Badge. He completed his career by serving as the USAMU shop officer. "I've had a very enjoyable life with the Army Marksmanship Unit and I've met some wonderful people; I want to thank you all very much," Pullum said.

Master Sergeant William R. Lee

Lee was a service rifle shooter best known for rock-solid team shooting that included three record setting performances in National Trophy Team Matches. He won three individual "All" Army Championships and two Interservice Championships, the President's Hundred Match in 1976, as well as numerous state and regional championships. He holds the U. S. Army Distinguished Rifleman Badge. Lee gave special thanks to the USAMU Custom Firearms Shop for his victories, stating that the work USAMU gunsmiths did on his M14 rifles and the newer M16 rifles were miracle performances. "The USAMU has made the greatest contribution they can make to the Army," Lee said, "by putting these accurized weapons in the hands of our Soldiers in Iraq and Afghanistan." He added, "I wish I had an accurized M-16 to shoot when I was competing."

Master Sergeants Robert D. Whitacre

<! Nested Table for picture>

MSB Whitacre thanks attendees his induction into the USAMU Hall of Fame while USAMU Commander LTC Liwanag, guest speaker COL Camp, and Hall of Fame Inductees MSG Lee and LTC Pullum look on.

Whitacre was a Service Pistol and International Pistol champion. He is one of a handful of pistol shooters to fire a score of 2670 points out of a possible score of 2700 points in national 3-gun competition. Whitacre won multiple national indoor and outdoor pistol championships. He earned the U. S. Army Distinguished Pistol Shot Badge, the U. S. Distinguished International Shooter Badge and the President's One-Hundred Tab. He thanked the USAMU gunsmiths, coaches, and support staff for the part they play in creating USAMU champions. "I served with the best Soldiers in the best unit in the U.S. Army—the U.S. Army Marksmanship Unit," Whitacre said.

Guest Speaker

Retired Colonel Gregory C. Camp, former Fort Benning Chief of Staff, was the guest speaker at the Hall of Fame Ceremony. Colonel Camp said, "Americans really like winners and these three inductees—and the entire Army Marksmanship Unit—are champions. The Army Marksmanship Unit has far exceeded the expectations of President Eisenhower when he formed the unit 48 years ago. There is no peer in marksmanship to the Army Marksmanship Unit. The unit has lived up to Eisenhower's vision; the unit has the greatest small arms capability in the Army."

Distinguished Guests

Also present at the ceremony were: Retired Lieutenant General William B. Caldwell; and former USAMU members Robert Mitchell, Executive Director of USA Shooting, and Olympic Gold Medalist Gary Anderson, Director of the Civilian Marksmanship Program. Following the ceremony the Military Marksmanship conducted a general membership meeting and elected officers for 2005. Newly elected officers are: retired Colonel Bruce Meredith, President; retired Major Stephen C. Goff, Vice President; retired Sergeant Major Laurence K. Mosely, Secretary; and retired Master Sergeant Samuel W. Hunter, Treasurer.

More information about the Military Marksmanship Association and its activities can be found on the MMA web site at http://www.militarymarksmanship.org/.