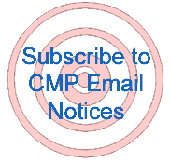 We want your feedback! Please let us know what you think about TFS. Do you have an interesting story or article that you would like to share? If so, please let us know!
Reader Comments:
---
Great publication and program. I look forward to reading it when I see it in my e-mail box!!! Keep up the great work and thanks for all you do on behalf of the shooting sports.
Richard Z.


---
I look forward to your updates all the time, please keep them coming.
Luther


---
I'm very pleased to see the TFS magazine on-line. It's well done and very informative. Nice job!!
Steve S.
Portales, NM


---
I am a relatively new Garand collector, and I could not have been happier to see that a newsletter is available online now. I am developing an insatiable appetite for anything Garand, and the newsletter fits the bill. Keep up the good work!!
John S.


---
The first shot email mag. is very informative, keep it coming.
Don H.


---
As always, great job on this publication.  Particularly liked reading about Dan Jordan.  I'm in rehab and love seeing things like this.  Shows the others you just have to get out there and make the effort.
Best,
Linda


---
Can't believe I haven't pulled up "The First Shot" before this. I"ve been back and forth on the CMP Forum for a couple of years! This year - 2004 - was my first Garand Shoot after waiting for...20 some years. It was terrific! The staff, the facilities, the organization, scheduling, most of all the fellow shooters...made it a memorable time. My wife went with me and she is already asking if I"ve made plans!
S.A. S., PA


---



Winchester Canyon Gun Club hosted 1st CMP Meet

Sumbitted by John Loomis, CMP Club #62295





<! Nested Table for picture> The Winchester Canyon Gun Club, Santa Barbara, California, hosted its 1st CMP meet on October 23rd. The meet was held at the club's 100-yard outdoor rifle range from 9am to noon under sunny skies. Attending were five youth and seven adults.

The meeting opened with the flag salute and introductions, followed by a few words of wisdom. The day's events consisted of a review of gun handling and safety, the range's ground rules, target set up, and plenty of individualized instruction on .22 caliber marksmanship.

Targets were stationed at both the 25 and 50 yard berms. Youngsters were instructed on three positions (Standing, Prone, and Kneeling). Results were recognized and shooters paired with spotters who called the shots, allowing the shooters the chance for continuous improvement on the range.

A fun time was had by all. Members then remarked when they'd host the next meet in January '05. The Winchester Canyon Gun Club is a sportsman's club which was founded nearly a half century ago and is committed to the promotion of the shooting sports.



Let us know what is going on in your local club! Have you recently held a match, clinic or safety course? Please send your article and pictures to tfs@odcmp.com.

For more information on the Winchester Canyon Gun Club, please contact Kevin Drude at kjdrude@hotmail.com or 805-964-5606 or visit their web site at http://www.santabarbarashootingsports.com/.