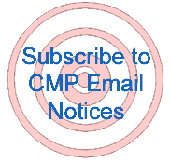 We want your feedback! Please let us know what you think about TFS. Do you have an interesting story or article that you would like to share? If so, please let us know!
Reader Comments:
A year ago I read a CMP ad in a magazine and decided to check out your web site. I was impressed with the quality of the site and the information provided. I drove to Camp Perry to check the NM action first hand and was impressed with the "Opening Shot" ceremonies. While visiting the vendors booths I purchased a shooters jacket, glove, pad, and two M1's† from the CMP store. The last time I shot an M1 was 45 years ago at Cherry Point, NC where I was a coach and instructor on the rifle range. Thanks for the help and information you provided to reactivate my interest in the shooting sports. At 67 years young it's never to late!!†
M.M. Troy
---
Thanks for another great update!
R. K.
---
I enjoyed reading the Double Distinguised article.† Well written and inspirational.
B.M.
---
Enjoy receiving and reading. Thanks for what you do!
Pete Hodges
---
Thank you so much for this newsletter. My cadets and I found it to contain tons of useful information. You guys at CMP are the greatest. Keep up the good work.
Chief Mack, Burbank NJROTC
---
Thank you for your wonderful Newsletter! As the parent of 2 Junior Shooters (they shoot high power, .22, air rifle, archery... essentially anything that will send a projectile through the air!) I really appreciate the coverage that you provide. You are so organized and provide information to keep the news, support programs and resources at my fingertips. Thank you for your dedication and hard work. Oh, please pass along my sincere appreciation to the wonderful group of Marines that hosted and taught the Marine Corps Junior High Power Clinic and also to the wonderful and dedicated Army Marksmen that hosted and taught the Small Arms Firing School. I had children in each and they both had a fabulous time! They looked forward to attending each day and the interaction and coaching exceeded our high expectations! They went above and beyond. Thank you! Sincerely,
Tami R.
---
Please keep up the good work. Thanks you for you information on CMP. I love to visit the Camp Perry store when possible so this news letter seems to keep me in touch with you all. Thanks again Paul Miller
Paul M.
---
Thank you... it was an awesome week and experience at Camp Perry for both my son and me.† We loved it and loved the CMP staff who were friendly and very helpful. :-)
Steve
---
I wanted to let you know that your news letter is outstanding.† A lot of really good info that I pass on to many people.† Thank you.
David F.
---
Thanks for the work you do. We enjoy the CMP Newsletter and updates. Sincerely, W. Chessman
---
I enjoy reading the email and look forward to it every week.
Thanks, Eric C.
---
Having been a member of the Junior NRA during the late '50's where I achieved the rating of Sharpshooter 6th Bar, I am honestly able to state that I was pleasantly surprised and very pleased to see that you're†still actively pursuing today's youth to continue the interest of sport shooting (which I still love).† Thank you and warm regards.
Ted K., SCPO, USN Retired
---



USA Posts Several Medal Winning Performances at 2005 CISM

By Sommer Wood, Staff Writer/Editor

Photos courtesy of http://www.cism05.ch/index.php?id=95&L=1

<! Nested Table for picture>

317 military competitors in rifle and pistol shot in the 40th CISM.

The 40th World Military Shooting Championship was held in Thun, Switzerland October 9-16, 2005. This yearís match had 77 teams and 317 competitors from all over the world. The CISM (International Military Sport Council) championship was created in 1948 by Belgium, Denmark, France, Luxembourg, and the Netherlands with the goal of achieving Friendship by Sport, a motto which is still honored today. The match also serves to promote friendly relations between armies and their member states.

<! Nested Table for picture>

SFC Jason Parker won both an individual gold and a team bronze for the U.S. in rifle at the 2005 CISM.

The 2005 CISM championship produced several strong performances by U. S. military shooters, including several top finishes. SFC Jason Parker, U. S. Army, won gold in Menís 300m Standard Rifle Three Position precision fire. His score of 587 gave him a two point victory over Thomas Farnik of Austria. Parker was also on the U.S 300m Standard Rifle Three Position Military Rapid Fire Team with Sgt. Shane Barnhart, and Lt. Col. Robert Harbison that placed 3rd with a score of 1686. The same team finished 8th in the 300m Standard Rifle Three Position Team Precision Competition with a score of 1720.

<! Nested Table for picture>

77 military teams from around the world came together to compete in the 2005 CISM Championship to foster 'Friendship Through Sport'

The Menís Pistol Competition brought several strong finishes for the U.S. as well. Staff Sgt. Keith Sanderson finished the 25m Pistol Military Rapid Fire Individual match tied in first place with Chinaís Zheng Gao with a score of 592. To determine the winner a shoot-off was held between Sanderson and Gao in which Sanderson took the gold with a score of 50 to Gaoís 44. Sanderson along with Staff Sgt. John Ennis, and Sgt. 1st Class Daryl Szarenski won bronze for the U.S. in the Menís 25m Pistol Military Rapid Fire Team Match with a score of 1738. This same team also finished 5th overall in the 25m Pistol Center Fire Team competition with a score of 1734. In the Menís 25m Pistol Center Fire Individual Competition two U.S. Shooters finished in the top 10. John Ennisís score of 584 placed him in 7th and Keith Sandersonís score of 583 gave him a 10th place finish.

The U.S. Womenís Pistol team had a notable 8th place finish in 25m Military Rapid Fire Team Competition. The teamís score of 1665 was shot by Staff Sgt. Elizabeth Callahan, Petty Officer 2nd Class Sandra Uptagrafft, and Staff Sgt. Janet Sokolowski. Callahan also had the top finish for the U.S. women in the 25m Pistol Individual Competition with her 9th place score of 577.

<! Nested Table for picture>

At the end of the CISM Matches, 'Best Nation Award' is given. This title carries with it the privilege of retaining a perpetual trophy, an elaborately engraved pair of silver dueling pistols originally donated by King Paul of Greece.

Russia won the Overall Best Nation Award with the USA in a close second, and Norway taking third. Only the menís teamsí scores counted in the overall ďBest NationĒ award, which carries with it the privilege of retaining a perpetual trophy, an elaborately engraved pair of silver dueling pistols originally donated by King Paul of Greece. The womenís teams competed for their own individual and team awards. For more details on the 2005 CISM Championship and a complete listing of scores go to http://www.cism05.ch/index.php?id=1&L=1.