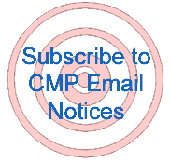 We want your feedback! Please let us know what you think about TFS. Do you have an interesting story or article that you would like to share? If so, please let us know!
Reader Comments:
A year ago I read a CMP ad in a magazine and decided to check out your web site. I was impressed with the quality of the site and the information provided. I drove to Camp Perry to check the NM action first hand and was impressed with the "Opening Shot" ceremonies. While visiting the vendors booths I purchased a shooters jacket, glove, pad, and two M1's  from the CMP store. The last time I shot an M1 was 45 years ago at Cherry Point, NC where I was a coach and instructor on the rifle range. Thanks for the help and information you provided to reactivate my interest in the shooting sports. At 67 years young it's never to late!! 
M.M. Troy
---
Thanks for another great update!
R. K.
---
I enjoyed reading the Double Distinguised article.  Well written and inspirational.
B.M.
---
Enjoy receiving and reading. Thanks for what you do!
Pete Hodges
---
Thank you so much for this newsletter. My cadets and I found it to contain tons of useful information. You guys at CMP are the greatest. Keep up the good work.
Chief Mack, Burbank NJROTC
---
Thank you for your wonderful Newsletter! As the parent of 2 Junior Shooters (they shoot high power, .22, air rifle, archery... essentially anything that will send a projectile through the air!) I really appreciate the coverage that you provide. You are so organized and provide information to keep the news, support programs and resources at my fingertips. Thank you for your dedication and hard work. Oh, please pass along my sincere appreciation to the wonderful group of Marines that hosted and taught the Marine Corps Junior High Power Clinic and also to the wonderful and dedicated Army Marksmen that hosted and taught the Small Arms Firing School. I had children in each and they both had a fabulous time! They looked forward to attending each day and the interaction and coaching exceeded our high expectations! They went above and beyond. Thank you! Sincerely,
Tami R.
---
Please keep up the good work. Thanks you for you information on CMP. I love to visit the Camp Perry store when possible so this news letter seems to keep me in touch with you all. Thanks again Paul Miller
Paul M.
---
Thank you... it was an awesome week and experience at Camp Perry for both my son and me.  We loved it and loved the CMP staff who were friendly and very helpful. :-)
Steve
---
I wanted to let you know that your news letter is outstanding.  A lot of really good info that I pass on to many people.  Thank you.
David F.
---
Thanks for the work you do. We enjoy the CMP Newsletter and updates. Sincerely, W. Chessman
---
I enjoy reading the email and look forward to it every week.
Thanks, Eric C.
---
Having been a member of the Junior NRA during the late '50's where I achieved the rating of Sharpshooter 6th Bar, I am honestly able to state that I was pleasantly surprised and very pleased to see that you're still actively pursuing today's youth to continue the interest of sport shooting (which I still love).  Thank you and warm regards.
Ted K., SCPO, USN Retired
---



CMP Employees Provide Small Comforts for Those Devastated by Katrina

By Sommer Wood, Staff Writer/Editor

When a tragedy such as Hurricane Katrina hits we, as Americans, are always generously willing to help. Disasters of this magnitude affect everyone, and for those fortunate enough to only have to experience it on television the intense desire to help only grows stronger.

The CMP family of affiliated clubs, schools, and JROTC units all across the Gulf were affected by Katrina, and many have taken deep losses. For many losses were much greater than just equipment and range space. What they need now are the basics, and that is exactly what everyone at CMP North and CMP South is working to provide.

<! Nested Table for picture>

Some of the items collected by CMP South employees to be distributed to Katrina evacuees around Anniston, AL.

Closest to the tragedy, CMP South saw the early waves of evacuees as they were brought into Anniston, Alabama and surrounding Calhoun County just days after Katrina hit. Many were housed at the Oxford Civic Center but were later moved to Ft. McClellan in Anniston where over 2000 volunteers prepared two large housing units that can house 1000 people for up to two years. Employees collected box fans and electrical cords, along with puzzles, games, and crayons for the children, which they took to the Civic Center. They also collected over two truck loads of clothes and shoes that will be given to the Salvation Army and distributed among the evacuees.

<! Nested Table for picture>

Scott Gittinger (center) with the first family that he helped place from the shelter. He helped the family move to a house in Labell, TX after they lived in the Ford Convention Center for six days.

At CMP North, employees have also been collecting clothes to send to the evacuees; over 50 boxes of clothes were sent in the first week. Most of these boxes were sent to Beaumont, Texas near Houston. There former CMP employee Pat Gittinger's son, Scott, is distributing the items to families that have been evacuated to the area. The donations that Scott collected have allowed him to assist several families in finding homes, jobs, and schools in the Beaumont area.

<! Nested Table for picture>

CMP North employees Laurie Mandell, Melissa Fox, and Kathy Williams sort though piles of donated clothes to be sent to Texas and Louisiana.

Other boxes and donations were being sent to Louisiana CMP State Junior Director Mickey Brondum who lost everything when Katrina hit his home in Violet, Louisiana. He and his wife fled with others to Jackson, Mississippi with only a few meager possessions. He plans to return to Violet in the coming weeks to see what is left, and begin the process of rebuilding his home. CMP has also been in contact with State Junior Directors Jack Withers of Mississippi, and Rodney Cromer of Alabama who were also affected by the storm. Both faired well considering the extent of Katrina's damage, and will continue to be in contact with schools and junior programs in their states.

Though the scope of this tragedy may seem overwhelming, Americans will overcome this one generous act at a time. In the wave of support flowing into the ravaged Gulf, we hope the small role that the CMP has been able to play will provide a little hope and comfort for someone in need.