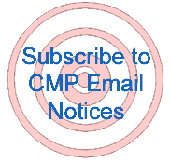 We want your feedback! Please let us know what you think about TFS. Do you have an interesting story or article that you would like to share? If so, please let us know!
Reader Comments:
A year ago I read a CMP ad in a magazine and decided to check out your web site. I was impressed with the quality of the site and the information provided. I drove to Camp Perry to check the NM action first hand and was impressed with the "Opening Shot" ceremonies. While visiting the vendors booths I purchased a shooters jacket, glove, pad, and two M1's  from the CMP store. The last time I shot an M1 was 45 years ago at Cherry Point, NC where I was a coach and instructor on the rifle range. Thanks for the help and information you provided to reactivate my interest in the shooting sports. At 67 years young it's never to late!! 
M.M. Troy
---
Thanks for another great update!
R. K.
---
I enjoyed reading the Double Distinguised article.  Well written and inspirational.
B.M.
---
Enjoy receiving and reading. Thanks for what you do!
Pete Hodges
---
Thank you so much for this newsletter. My cadets and I found it to contain tons of useful information. You guys at CMP are the greatest. Keep up the good work.
Chief Mack, Burbank NJROTC
---
Thank you for your wonderful Newsletter! As the parent of 2 Junior Shooters (they shoot high power, .22, air rifle, archery... essentially anything that will send a projectile through the air!) I really appreciate the coverage that you provide. You are so organized and provide information to keep the news, support programs and resources at my fingertips. Thank you for your dedication and hard work. Oh, please pass along my sincere appreciation to the wonderful group of Marines that hosted and taught the Marine Corps Junior High Power Clinic and also to the wonderful and dedicated Army Marksmen that hosted and taught the Small Arms Firing School. I had children in each and they both had a fabulous time! They looked forward to attending each day and the interaction and coaching exceeded our high expectations! They went above and beyond. Thank you! Sincerely,
Tami R.
---
Please keep up the good work. Thanks you for you information on CMP. I love to visit the Camp Perry store when possible so this news letter seems to keep me in touch with you all. Thanks again Paul Miller
Paul M.
---
Thank you... it was an awesome week and experience at Camp Perry for both my son and me.  We loved it and loved the CMP staff who were friendly and very helpful. :-)
Steve
---
I wanted to let you know that your news letter is outstanding.  A lot of really good info that I pass on to many people.  Thank you.
David F.
---
Thanks for the work you do. We enjoy the CMP Newsletter and updates. Sincerely, W. Chessman
---
I enjoy reading the email and look forward to it every week.
Thanks, Eric C.
---
Having been a member of the Junior NRA during the late '50's where I achieved the rating of Sharpshooter 6th Bar, I am honestly able to state that I was pleasantly surprised and very pleased to see that you're still actively pursuing today's youth to continue the interest of sport shooting (which I still love).  Thank you and warm regards.
Ted K., SCPO, USN Retired
---



Targeting Success at the CMP, NRA, USAS National Coaches Conference

By Sommer Wood, Staff Writer/Editor



<! Nested Table for picture>

The 2005 Coaches Conference was held at the Olympic Training Center in Colorado Springs, CO, the home of USA Shooting.

Attendance was high at the National Coaches Conference last week; 140 people registered for this year's filled-to-capacity conference. The Conference, which alternates venues between the Civilian Marksmanship Program's Ohio headquarters at Camp Perry, and USA Shooting headquarters at the Olympic Training Center in Colorado Springs, was held in Colorado this year on October 7-9. The event is known for its expert speakers and this year was no exception.

Last year's Conference was held just two months after the United States' success at the Olympics and was full of exciting presentations related to the 2004 Athens Games. This year, the theme of the 2005 Conference was 'Targeting Success' which brought the focus back to the developing athlete, and new ways for coaches to structure training to bring success.

<! Nested Table for picture>

NRA National Coach Trainer, Marcus Raab, presented a structured approach to training in his discussion on Periodization at the Conference.

One of the key speakers on the topic of coaching strategy was NRA National Coach Trainer, Marcus Raab. His presentation on "Periodization" covered the cycles that athletes go through in training. Periodization is a method of varying the amount and type of training so that an athlete can reach peak performance at the time of a major competition. Periodization can also help an athlete who has reached a plateau move on to the next level. By better understanding training cycles and balances between intensity and volume, coaches can be better prepared to help a shooter be ready for a big match and a shooter who is struggling to reach the next level.

Dr. Robert Duvall from Sports Medicine of Atlanta provided another useful tool for coaches when he presented his Shooter's Exercise Program. His presentation covered sports physiology in relation to the shooting athlete. Dr. Duvall provided hands-on demonstrations of exercises designed to develop a well-rounded athlete who is better able to perform specific shooting skills. Information regarding the Shooter's Exercise Program is posted on the web site http://www.SportsMedicineofAtlanta.com (look under "Resources").

<! Nested Table for picture>

A panel discussion consisting of National Team Coaches bought forth a variety of topics to the floor.

Other Coach Conference topics covered 4-H, JROTC, and Collegiate shooting programs. Several new designs for shooting journals or diaries were also presented. A panel discussion, which included USAS Director of Operations, Wanda Jewell; National Shotgun Coach, Lloyd Woodhouse; National Rifle Coach, David Johnson; National Pistol Coach, Sergey Luzov; USAS Youth Programs Director, Martin Edmondson; and National Coach Trainer, Marcus Raab, responded to a wide range of questions.

<! Nested Table for picture>

At the conclusion of the Coaches Conference, CMP Chief Operating Officer, Orest Michaels, discussed the CMP sales programs at the CMP State Junior Directors Meeting.

Not everything at the conference was work though. The group enjoyed dinner and music at the Flying W Ranch on Friday night, and participated in a USA Shooting Team fund-raising auction on Saturday night that included drawings for prizes. After the conclusion of the conference, the annual CMP State Junior Directors Workshop was held. CMP junior directors received briefings and training on a wide variety of CMP programs that can help them reach and support junior shooters and leaders in their states.

All this combined to create another successful National Coaches Conference. The CMP will host the 2006 National Youth Shooting Sports Leadership Conference at Camp Perry, Ohio. Tentative dates are 6-8 October 2006. Be sure to put those dates on your planning calendar.