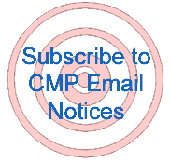 We want your feedback! Please let us know what you think about TFS. Do you have an interesting story or article that you would like to share? If so, please let us know!
Reader Comments:
A year ago I read a CMP ad in a magazine and decided to check out your web site. I was impressed with the quality of the site and the information provided. I drove to Camp Perry to check the NM action first hand and was impressed with the "Opening Shot" ceremonies. While visiting the vendors booths I purchased a shooters jacket, glove, pad, and two M1's  from the CMP store. The last time I shot an M1 was 45 years ago at Cherry Point, NC where I was a coach and instructor on the rifle range. Thanks for the help and information you provided to reactivate my interest in the shooting sports. At 67 years young it's never to late!! 
M.M. Troy
---
Thanks for another great update!
R. K.
---
I enjoyed reading the Double Distinguised article.  Well written and inspirational.
B.M.
---
Enjoy receiving and reading. Thanks for what you do!
Pete Hodges
---
Thank you so much for this newsletter. My cadets and I found it to contain tons of useful information. You guys at CMP are the greatest. Keep up the good work.
Chief Mack, Burbank NJROTC
---
Thank you for your wonderful Newsletter! As the parent of 2 Junior Shooters (they shoot high power, .22, air rifle, archery... essentially anything that will send a projectile through the air!) I really appreciate the coverage that you provide. You are so organized and provide information to keep the news, support programs and resources at my fingertips. Thank you for your dedication and hard work. Oh, please pass along my sincere appreciation to the wonderful group of Marines that hosted and taught the Marine Corps Junior High Power Clinic and also to the wonderful and dedicated Army Marksmen that hosted and taught the Small Arms Firing School. I had children in each and they both had a fabulous time! They looked forward to attending each day and the interaction and coaching exceeded our high expectations! They went above and beyond. Thank you! Sincerely,
Tami R.
---
Please keep up the good work. Thanks you for you information on CMP. I love to visit the Camp Perry store when possible so this news letter seems to keep me in touch with you all. Thanks again Paul Miller
Paul M.
---
Thank you... it was an awesome week and experience at Camp Perry for both my son and me.  We loved it and loved the CMP staff who were friendly and very helpful. :-)
Steve
---
I wanted to let you know that your news letter is outstanding.  A lot of really good info that I pass on to many people.  Thank you.
David F.
---
Thanks for the work you do. We enjoy the CMP Newsletter and updates. Sincerely, W. Chessman
---
I enjoy reading the email and look forward to it every week.
Thanks, Eric C.
---
Having been a member of the Junior NRA during the late '50's where I achieved the rating of Sharpshooter 6th Bar, I am honestly able to state that I was pleasantly surprised and very pleased to see that you're still actively pursuing today's youth to continue the interest of sport shooting (which I still love).  Thank you and warm regards.
Ted K., SCPO, USN Retired
---



Paralympic Shooting Training Camp Held at Lakeshore Foundation

By Sommer Wood, Staff Writer/Editor



<! Nested Table for picture>

Athletes had several classroom sessions over the 3 day Paralympic Camp covering a wide range of topics to better aid their training once they returned home.

U. S. Paralympic Shooting coach Dan Durben hopes to develop a strong team for the 2008 Paralympic Games in Beijing. Dan Jordan, the new coach of the Alaska Fairbanks Rifle Team, was the only U.S. shooter to qualify for the 2004 Athens Paralympics so athlete development programs are desperately needed to increase U. S. representation. An initial step toward change took place on October 21-23 when the first Paralympic Shooting Camp was held by Durben and assistant Paralympic coach Sommer Wood. The camp was attended by a strong pool of athletes who participated in three days of intense training in both pistol and rifle.

The camp was hosted by Mike Kelly and the Lakeshore Foundation, http://www.lakeshore.org, in Birmingham, Alabama. Lakeshore became an official training site for U.S. Paralympics in 2003 and hosts many Paralympic events. Kelly had several of his Lakeshore athletes in attendance at the camp, and provides coaching for athletes during the year at the facilities range. "The support from the Lakeshore Foundation was outstanding. What an excellent facility and what a wonderful place to hold events like this," said Durben.

<! Nested Table for picture>

Athletes were able to shoot on SCATT, a laser training system provided by the CMP that tracks the shooters hold on the target.

The camp was packed with information and covered a wide range of topics from advanced shooting techniques to obtaining qualifying scores for international matches. U.S. Paralympics' official Sports Psychologist Dr. Jim Hilyer attended, and held two sessions for the group on relaxation and visualization. The Civilian Marksmanship Program also provided a SCATT laser training system for the camp.

<! Nested Table for picture>

Dan Durben discussing a training session with the group in the range. For many of the athletes in attendance this was their first opportunity to work with the National Paralympic Coach.

"I was very impressed with the enthusiasm and potential of the athletes that attended the Camp. I hope the work that we did as a group helps them develop a strong personal training program from which they will understand exactly what they need to do to accomplish their goals. If this group of athletes continues to train hard and train smart I think we will see them developing into medal contenders by the 2008 Paralympics in Beijing," said Durben.

For more information on Paralympic Shooting or Paralympic Sports go to http://www.paralympic.org, or http://www.usparalympics.com.