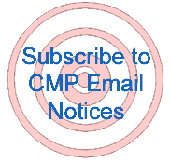 We want your feedback! Please let us know what you think about TFS. Do you have an interesting story or article that you would like to share? If so, please let us know!
Reader Comments:
A year ago I read a CMP ad in a magazine and decided to check out your web site. I was impressed with the quality of the site and the information provided. I drove to Camp Perry to check the NM action first hand and was impressed with the "Opening Shot" ceremonies. While visiting the vendors booths I purchased a shooters jacket, glove, pad, and two M1's† from the CMP store. The last time I shot an M1 was 45 years ago at Cherry Point, NC where I was a coach and instructor on the rifle range. Thanks for the help and information you provided to reactivate my interest in the shooting sports. At 67 years young it's never to late!!†
M.M. Troy
---
Thanks for another great update!
R. K.
---
I enjoyed reading the Double Distinguised article.† Well written and inspirational.
B.M.
---
Enjoy receiving and reading. Thanks for what you do!
Pete Hodges
---
Thank you so much for this newsletter. My cadets and I found it to contain tons of useful information. You guys at CMP are the greatest. Keep up the good work.
Chief Mack, Burbank NJROTC
---
Thank you for your wonderful Newsletter! As the parent of 2 Junior Shooters (they shoot high power, .22, air rifle, archery... essentially anything that will send a projectile through the air!) I really appreciate the coverage that you provide. You are so organized and provide information to keep the news, support programs and resources at my fingertips. Thank you for your dedication and hard work. Oh, please pass along my sincere appreciation to the wonderful group of Marines that hosted and taught the Marine Corps Junior High Power Clinic and also to the wonderful and dedicated Army Marksmen that hosted and taught the Small Arms Firing School. I had children in each and they both had a fabulous time! They looked forward to attending each day and the interaction and coaching exceeded our high expectations! They went above and beyond. Thank you! Sincerely,
Tami R.
---
Please keep up the good work. Thanks you for you information on CMP. I love to visit the Camp Perry store when possible so this news letter seems to keep me in touch with you all. Thanks again Paul Miller
Paul M.
---
Thank you... it was an awesome week and experience at Camp Perry for both my son and me.† We loved it and loved the CMP staff who were friendly and very helpful. :-)
Steve
---
I wanted to let you know that your news letter is outstanding.† A lot of really good info that I pass on to many people.† Thank you.
David F.
---
Thanks for the work you do. We enjoy the CMP Newsletter and updates. Sincerely, W. Chessman
---
I enjoy reading the email and look forward to it every week.
Thanks, Eric C.
---
Having been a member of the Junior NRA during the late '50's where I achieved the rating of Sharpshooter 6th Bar, I am honestly able to state that I was pleasantly surprised and very pleased to see that you're†still actively pursuing today's youth to continue the interest of sport shooting (which I still love).† Thank you and warm regards.
Ted K., SCPO, USN Retired
---



Viale Range Gets Fresh Look

By Sommer Wood, Staff Writer/Editor



When you look back at your fondest Camp Perry memories, your time pulling pits comes to mind first, right?. OK, maybe not first, but any highpower shooter who ever spent time at Camp Perry certainly has a love-hate relationship with the pits and those old target carriers that have been there since Viale Range was first built in 1907. This coming year though, when your relay is called to the pits on Viale Range, things are going to look a lot different. No, your vision is not failing you; major changes are indeed in the works for the Viale pits.

<! Nested Table for picture>

The firing point markers are all that remain standing down range at the Viale pits. Behind them the berm has been removed for reconstruction.

Over the next seven months, the Viale pits will be completely reconstructed. Official planning to replace the nearly 100-year-old pits began in 2004 with the formation of a Camp Perry Executive Council by Major General Greg Wayt, the Ohio Adjutant General. The Council consists of representatives of the State of Ohio, the Ohio National Guard, the Civilian Marksmanship Program, and the National Rifle Association.

The Viale pits were identified as a high priority for reconstruction and the Ohio National Guard

was able to obtain funding for the project because of the National Guard Bureauís renewed interest in Known Distance (KD) rifle training

.

Staging for construction began this last week.

The old target carriers have already been removed from the concrete and lined up behind the pits area.

The old berm and pit will be completely rebuilt.

New target carriers will replace the old systems after the berm is replaced.

Do not fret though; construction is scheduled to be completed by May 1, 2006, in plenty of time for the 2006 National Matches.

<! Nested Table for picture>

Old target carriers are lined up behind the construction staging area. New systems will be used once the project is completed.

Other improvements to Camp Perry are also in the planning stages. The most significant of these is the proposed creation of a 40-space RV Park. The park would displace a portion of the helicopter landing pads off Scorpion Road, which is the eastern perimeter road of Perry. Very soon, 2005 competitors will be asked to respond to a survey asking how much they would use an RV park if it were located at Camp Perry. More projects were on the Camp Perry Executive Council agenda for this year, but the recent disasters on the Gulf Coast have shifted military priorities to critical needs in that area.

The CMP will keep you updated as progress is made on all of these projects, and we look forward to seeing you in the Viale pits next year. To view additional photos on the reconstruction, click http://www.odcmp.com/Photos/05/Viale_Range/index.htm.