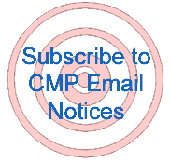 We want your feedback! Please let us know what you think about TFS. Do you have an interesting story or article that you would like to share? If so, please let us know!
Reader Comments:

The article about Bill Krilling was very good, a great shooter, coach and a gentlemen to boot!
Ruth S.
---
Thanksfor the great stories and tips. Even old dogs can learn new tricks. This is great for keeping the CMP active.
Tim H., AZ
---
I just read the article on slings. Very good! Please include other "how to" items in the future.
David S.
Moxee, WA
---
The story of the M1 rifle that was presented to Shifty of the 101 airborne makes me proud to be part of the shooting community. Thank you for adding it to the TFS.
Mike S.
---
What a great article: "A Rifle for Shifty" … that has to be one of the best stories I've read in quite some time. Thanks for publishing it.
Alex N.
---
Thank You again Christine, very good articles.
JM
---
Ms. Elder, just a note to say that there are few things I look forward to receiving by email, and the Shooting News publication is one of them!
It is always a high quality publication with a nice mix of text and image, about interesting things and folks.
Keep up the good work!
Phil B., Ph.D. Annapolis, MD
---
That was a great story! Thanks for publishing it.
Regards from Dakota,
Jim S.
PS: I forwarded it to all my shooter friends.
---
This story about the "Gift for Shifty" is one of the best stories I have read so far....An example of selfless appreciation for the WW2 vets that helped make this such a wonderful country...God bless our past and present troops.
Ron W.
---
The story "A Rifle For Shifty" really hit me. What a wonderful tribute to one of this countries nearly forgotten heroes.
Kudos to all who were involved with finding and presenting him with "his" rifle. Thanks to those of you who shared the story.
Regards,
John S.
---
I thoroughly enjoyed reading A Rifle for Shifty. We owe our WW2 veterans a debt we can never repay. I wish I could provide all of them with a similar token of appreciation.
Jeff C.
---
Love the newsletter. Looks good and to the point. In the Navy we have a signal that signifies an excellent job. Bravo Zulu to the staff. Keep up the good work from an old retired Command Master Chief USN
---
I enjoy reading The First Shot... keep up the good work. Ron
---
Just a note to tell you that I really appreciate the CMP Shooter's News. Thanks for all your efforts in putting it out to everyone.
Best regards,
Dan S.
---



Krilling Range Dedicated at Fort Benning

By Gary Anderson, DCM



<! Nested Table for picture>

MSG Bill Krilling, USA (Ret.), who received the Distinguished Cross for extraordinary valor in combat in Korea, was honored at Fort Benning when the new Krilling Action Pistol Range was dedicated. He is shown here with a painting that was unveiled at the dedication depicting him in Korean War winter combat clothing. The painting will be permanently displayed in the Krilling Range administrative center.

A highly decorated war hero in the Korean War who subsequently became a national and international champion shooter and world-renowned rifle coach was honored at Fort Benning, Georgia, on 21 October, when a new combat pistol range was named in his honor.

During the Korean War, William E. "Bill" Krilling served as an infantry company First Sergeant who distinguished himself by extraordinary heroism in action against the enemy. On 13 February 1953, in the vicinity of Satae-ri, Krilling assumed command of a combat patrol when the patrol leader was wounded in the initial stages of a fire fight. He led the patrol members in an attack through a mine field during an intense enemy barrage. When the patrol reached enemy trenches, Krilling, even though wounded, drove the enemy troops from their position. After three companions were wounded by a grenade, Krilling ran through enemy fire to subdue the enemy. Although weakened from loss of blood, he carried three men to safety. The patrol was subsequently ambushed, but Krilling calmly directed supporting fire on the enemy squad and guided his men to a successful escape. For his heroism the U. S. Army awarded him the Distinguished Service Cross, the nation's second highest decoration for extraordinary valor in combat.

<! Nested Table for picture>

Bill Krilling prepares to fire the "first shot" on the new Krilling Action Pistol Range with an M1D Garand. This rifle was presented to him by the CMP in 1999 in recognition of his heroism in combat.

After competing in highpower rifle and CISM (International Military Sport Council) competitions, Krilling was assigned to the U. S. Army Marksmanship Unit's International Rifle Section in 1959. During the time he was at USAMU, Krilling won seven medals in international competition including a Pan-American Games silver medal and World Championship bronze medal. He was a member of two World record-setting teams and won six National Championships.

Krilling served in the Army 24 years and retired as a Master Sergeant in 1971. He subsequently coached the Mexican National Shooting Team and, in 1973, returned to USAMU as coach of its International Rifle Team. He coached Army and U. S. Shooting Teams in many international competitions; in 1998, he was honored with the prestigious USOC National Shooting Coach of the Year award. Krilling is a member of the U. S. Army Marksmanship Unit Hall of Fame.

<! Nested Table for picture>

LTC Gordon Rogers, Medal of Honor recipient, was the guest speaker at the Krilling Range dedication. Bill Krilling is seated at the right with USAMU Commander LTC Ty Connett.

The new Krilling Range is an action and combat shooting range that is now the home of the USAMU Action Shooting Team. The Army requires that to have a range named in one's honor, that person must have received either the Congressional Medal of Honor or the Distinguished Service Cross. Krilling's war heroism, national and international shooting successes and his world-wide recognition as an outstanding rifle coach qualified him for this unique honor.

The Range Dedication Ceremony was held at Krilling Range on Fort Benning as one of the events marking the 50th anniversary of the Army Marksmanship Unit. Guest speaker at the dedication ceremony was Lt. Colonel Gordon Rogers, who is currently the youngest living recipient of the Congressional Medal of Honor, having received the CMH for extraordinary valor in combat in Viet Nam. LTC Rogers is also an active participant in rifle competition and recently returned from a tour of duty in Iraq.


| | | |
| --- | --- | --- |
| Olegario Vasquez Raña (l.), President of the International Shooting Sports Federation and member of the International Olympic Committee, and Jesus Elizondo Najera (r.), Secretary General of the Shooting Confederation of the Americas, were among the international guests who came to Fort Benning to honor Krilling. | | Bill Krilling won seven medals in international competition; he is shown here after receiving the bronze medal in the 1966 World Shooting Championship 50 meter prone rifle event. USA shooter D. I. Boyd won the gold medal. Krilling and Boyd were also members of the gold medal USA team. |


<! Nested Table for picture>

<! Nested Table for picture>