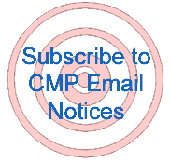 We want your feedback! Please let us know what you think about TFS. Do you have an interesting story or article that you would like to share? If so, please let us know!
Reader Comments:

The article about Bill Krilling was very good, a great shooter, coach and a gentlemen to boot!
Ruth S.
---
Thanksfor the great stories and tips. Even old dogs can learn new tricks. This is great for keeping the CMP active.
Tim H., AZ
---
I just read the article on slings. Very good! Please include other "how to" items in the future.
David S.
Moxee, WA
---
The story of the M1 rifle that was presented to Shifty of the 101 airborne makes me proud to be part of the shooting community. Thank you for adding it to the TFS.
Mike S.
---
What a great article: "A Rifle for Shifty" … that has to be one of the best stories I've read in quite some time. Thanks for publishing it.
Alex N.
---
Thank You again Christine, very good articles.
JM
---
Ms. Elder, just a note to say that there are few things I look forward to receiving by email, and the Shooting News publication is one of them!
It is always a high quality publication with a nice mix of text and image, about interesting things and folks.
Keep up the good work!
Phil B., Ph.D. Annapolis, MD
---
That was a great story! Thanks for publishing it.
Regards from Dakota,
Jim S.
PS: I forwarded it to all my shooter friends.
---
This story about the "Gift for Shifty" is one of the best stories I have read so far....An example of selfless appreciation for the WW2 vets that helped make this such a wonderful country...God bless our past and present troops.
Ron W.
---
The story "A Rifle For Shifty" really hit me. What a wonderful tribute to one of this countries nearly forgotten heroes.
Kudos to all who were involved with finding and presenting him with "his" rifle. Thanks to those of you who shared the story.
Regards,
John S.
---
I thoroughly enjoyed reading A Rifle for Shifty. We owe our WW2 veterans a debt we can never repay. I wish I could provide all of them with a similar token of appreciation.
Jeff C.
---
Love the newsletter. Looks good and to the point. In the Navy we have a signal that signifies an excellent job. Bravo Zulu to the staff. Keep up the good work from an old retired Command Master Chief USN
---
I enjoy reading The First Shot... keep up the good work. Ron
---
Just a note to tell you that I really appreciate the CMP Shooter's News. Thanks for all your efforts in putting it out to everyone.
Best regards,
Dan S.
---



CMP Board Honors Retiring Inspector General

By Gary Anderson, DCM



<! Nested Table for picture>

CMP Board Chairman Charlie Maddox (l.) presented an engraved M1 Carbine to retiring CMP Inspector General Wallace Green (r.) as a gift from the CMP recognizing his ten years of service with the CMP. General Green's wife Shirley accompanied him during the presentation.

Minneapolis, MN. The CMP Board of Directors honored its retiring Inspector General, Brigadier General Wallace Green (ANG, Ret.), when it met in Minneapolis, Minnesota on 13 October 2006. General Green began serving as one of the CMP Board's two Inspector Generals in 1996, shortly after Congress privatized the Civilian Marksmanship Program. After serving in this position for ten years, General Green recently submitted his resignation so that he could spend more time pursuing family and other retirement interests.

The honors paid to General Green included a special tribute for his service to his country and to the CMP that was given by his Inspector General colleague, BG Richard Capps (ARNG, Ret.), who retired as a CMP Inspector General in December 2004. CMP Board Chairman Charlie Maddox presented General Green with an engraved M1 Carbine as a thank-you gift from the CMP.

General Green began his military career in 1957 as an Air Force pilot. He served in a series of Air Force and Air National Guard assignments until he became the Assistant Adjutant General, Air, in the Florida National Guard. Subsequent to his retirement from the National Guard, he was appointed as a CMP Inspector General. During his tenure as a CMP Inspector General, he completed numerous assignments to inspect affiliated CMP clubs and to carry out CMP internal audits. He also represented the CMP at numerous events.

The CMP Board and staff express their sincere thanks to General Green and wish him, his wife Shirley and their family the very best in all that they do.