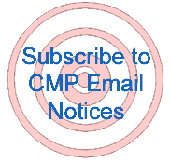 We want your feedback! Please let us know what you think about TFS. Do you have an interesting story or article that you would like to share? If so, please let us know!
Reader Comments:

The article about Bill Krilling was very good, a great shooter, coach and a gentlemen to boot!
Ruth S.
---
Thanksfor the great stories and tips. Even old dogs can learn new tricks. This is great for keeping the CMP active.
Tim H., AZ
---
I just read the article on slings. Very good! Please include other "how to" items in the future.
David S.
Moxee, WA
---
The story of the M1 rifle that was presented to Shifty of the 101 airborne makes me proud to be part of the shooting community. Thank you for adding it to the TFS.
Mike S.
---
What a great article: "A Rifle for Shifty" … that has to be one of the best stories I've read in quite some time. Thanks for publishing it.
Alex N.
---
Thank You again Christine, very good articles.
JM
---
Ms. Elder, just a note to say that there are few things I look forward to receiving by email, and the Shooting News publication is one of them!
It is always a high quality publication with a nice mix of text and image, about interesting things and folks.
Keep up the good work!
Phil B., Ph.D. Annapolis, MD
---
That was a great story! Thanks for publishing it.
Regards from Dakota,
Jim S.
PS: I forwarded it to all my shooter friends.
---
This story about the "Gift for Shifty" is one of the best stories I have read so far....An example of selfless appreciation for the WW2 vets that helped make this such a wonderful country...God bless our past and present troops.
Ron W.
---
The story "A Rifle For Shifty" really hit me. What a wonderful tribute to one of this countries nearly forgotten heroes.
Kudos to all who were involved with finding and presenting him with "his" rifle. Thanks to those of you who shared the story.
Regards,
John S.
---
I thoroughly enjoyed reading A Rifle for Shifty. We owe our WW2 veterans a debt we can never repay. I wish I could provide all of them with a similar token of appreciation.
Jeff C.
---
Love the newsletter. Looks good and to the point. In the Navy we have a signal that signifies an excellent job. Bravo Zulu to the staff. Keep up the good work from an old retired Command Master Chief USN
---
I enjoy reading The First Shot... keep up the good work. Ron
---
Just a note to tell you that I really appreciate the CMP Shooter's News. Thanks for all your efforts in putting it out to everyone.
Best regards,
Dan S.
---



Delaware - back for Gold after 29 years

By Charles L Fletcher

Charles Fletcher is from Brooklyn , NY . He earned his Distinguished Shot Badge in 2004.




I drove in the pouring rain on Sunday, 27August 2006 starting at 5:30 AM heading to New Castle, Delaware to shoot the Delaware State Outdoor Pistol Championship and CMP EIC Leg match. Twice during my 133 mile drive to New Castle I seriously considered turning the car around and heading back home to my warm bed in NYC. But I said to myself, "keep going...keep going...maybe it will be less rainy down there...keep going...you never quit before…don't start now."

<! Nested Table for picture>

The match was to start at 9:00 AM and at 7:40 AM I was one mile from the Army National Guard base where the match was to be held. I was sitting in a WaWa parking lot eating a scrambled egg, bacon, and cheese on a scone, and I was still thinking about going home. Oh, what the heck, I thought, I drove all this way and it would be silly not to at least go to the base. So, I arrived at the ANG base at 7:50 AM to be greeted by a locked gate and not a soul around. I drove up and down the long road to be sure I had gotten the right gate. When I returned to the locked gate it was now open and I drove in. Finally the rain had stopped, now it was just very damp and wet everywhere.

My very first match of any kind was at this base in 1977, and this was my first time back since then. The original range setup was primitive back then. They had uncovered shooting benches like Camp Perry. But unlike Camp Perry the benches stood uneven on the ground, and we were literally shooting into the weeds. The range was beautifully redone in 1996, and it now has covered points.

The 2700 went okay for me and luckily it didn't rain the rest of the day, but it sure got humid. I didn't beak any personal records but I was able to stay pretty consistent all day. Then at the end of the day came the Leg match. I was pretty relaxed from shooting the 2700, and I didn't feel any anxiety at all when the Leg match was about to begin. I realized then that I am usually very relaxed by the time a Leg match starts, probably due to being a little tired from shooting the all day.

In the Leg match my slow fire phase started out badly. After firing the first two shots, both bad, I realized I was not pulling the trigger straight to the rear. With a smooth trigger pull I started popping them into the 10 and X ring. To put it elegantly, I would say my slow fire score was salvaged. When we moved to the short line (25 yards) for sustained fire (Timed and Rapid) I hung my fresh timed fire repair center target and I looked at its black bullseye. I thought to myself, "heck, I can get 'em all in there, at this distance...no problem." My timed fire score ended up as 98-4X. That's excellent, especially for hardball, and this was with two 9s that were both very close to the 10 ring. In rapid fire I had a good second 5-shot string, but in my first 5-shot string my first two shots were out in the 8 ring. I ended up with a score of 90 in rapid fire. Not too bad for hardball rapid fire I thought, with my final score being a 266-4X. That beat a High Master shooter by 1X, and I took the Open gold medal. This brought my overall CMP Gold medal count to three. 266-4X is not a smoking score, and in a Leg match with elite shooters it would maybe take Bronze, but that day it was good enough for Gold.

Mental Management
In timed fire when I thought, "heck, I can get 'em all in there, at this distance...no problem," that was Lanny Bassham talking. If you have read his book, watched his video or listened to his audio CDs on Mental Management you will know what I mean. "That's like me," is phrase Lanny always says we should use to develop our self image. Lanny also believes in writing a Directive Affirmation. I have done this in the past, and just one week prior to the Delaware match I wrote a new Directive Affirmation for myself. Do you know what was one of the points was that I wrote in my Directive Affirmation? It was, "I beat High Masters...I do it all the time". Well, I sure did it that day, by one X! And I did it two years ago in Wappingers Falls, New York too, also by one X!

Finally, I must say Krazy Glue is amazing. I have been having trouble reattaching the front sight blade to the slide of my .45 automatic caliber Service Pistol. A friend at my club has been working on this for me, but after practicing with my Service Pistol a couple of days just before the Delaware match the front sight came loose once again. Unfortunately the soldier my friend used didn't hold. So, being it was only two days before the match, it was Krazy glue to the rescue. I applied several coats of the glue to the sight over two days, and at the match the sight held tight without a problem. If you know how hard a hardball slide slams back-and-forth you will be impressed by how strong this glue really is.

The 133 mile drive home that night was almost unbearable. There was traffic all the way home, everywhere, it was crawling. It took three and one half hours whereas in the morning it took only two hours. But going home in traffic didn't bother me too much considering how happy I was about my win, my gold medal soon to arrive in the mail from the CMP. My Delaware Leg match win sort of makes up for the horrible New Jersey Service Pistol Championship I shot this past June and the Gibbsboro, New Jersey Leg match that I missed a month earlier. Well, almost. Next year I'm going back to New Jersey...and Delaware!