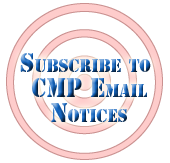 We want your feedback! Please let us know what you think about TFS. Do you have an interesting story or article that you would like to share? If so, please let us know!
Reader Comments:

Regarding the latest update, outstanding work again by the whole CMP crew! New or improved programs, expanded scholarships, new or improved facilities, new rifle and accessory offerings and the super relationships CMP has developed with the ONG and NRA leadership are shining examples of what can be done when one's heart is in the program. You all should be justifiably proud of how the program has progressed into its second century. Somewhere President Teddy Roosevelt has a big grin and is saying a hearty Bully for the CMP! Regards, LTC John F., USAR ret'd
---
I have truly enjoyed your Shooting Tips site. Even as a 25 yr veteran police sniper/high power shooter,I still find interesting,and useful tips from the successful younger folks coming up through the military,and law enforcement. Keep up the good work! Det.Tim R.
---
Wow! Please forward my thanks to everyone responsible for all the improvements I just read about at Camp Perry. Recent years have included quite a few impressive improvements and it looks like there are more this year. The Air Gun range, bath house at RV Park, Bataan Armory remodel, etc are all great. Just letting you know how much we (competitors) appreciate all the work.
Sincerely...
Grayson P.
---
CMP Shooters' News is one of my favorite email news publications. Information packed, talented authors, timely subjects, and all around well done. What a great service you are providing to the shooting community. Just wanted to say thanks and Merry Christmas. Newt E.
---
I enjoy and look forward to TFS and the excellent articles that are published on a regular basis. Please keep this publication coming and keep the CMP active. Don M.
---
One of the members at Snipers Hide pointed out the newsletter and the High Power Tips articles by the USAMU team.
Darn you! I was up until 1:00 AM last night reading all of the articles. Great newsletter and really great USAMU articles.
Thanks,
Michael E.
---
Great article written on physical conditioning in the latest TFS. I was one of likely many who had asked about the type of conditioning recommended for serious shooters. Sgt. Craig did a great job on describing the routines. Now it's my turn to put it to work.
Thanks to you, Sgt. Craig and other contributors who share best practices of shooting excellence.
Sincerely,
Keith H.
---
I use these articles in our high power clinics and have found them very helpful for both new shooters and reinforcement of the basics for the more experienced.
Thanks, Gary M.
---
Thanks for the great articles on the Carbine, Springfield, Garand matches. All the articles are interesting, but the Carbine, Springfield & Garand are my favorites.
Jim H.
---
The September-07 on line shooting tips by SSG Tobie Tomlinson, USAMU Service Rifle Team Member, is a great article. I have reproduced 15 copies of it to hand out and discuss to our "newbie" first year air rifle shooters on our high school JROTC Air Rifle Team. Come to think about it believe I'll hand out a copy to my advance shooters as well. His explanations are simple to understand but rich in detail. Coupled with the sight pictures this article will go a long way towards helping all our JROTC shooters obtain better sight patterns. Keep up the great work. AND…..keep the articles like this coming.
Malcolm V.
CW2 (R), US Army
---



Ohio Army National Guard and Civilian Marksmanship Program Host First
Open House at the Camp Perry Marksmanship Center

Written by Sommer Wood, CMP Program Manager



<! Nested Table for picture>

Nearly 350 visitors fired in the Open House turkey shoot and many more than that toured the new Camp Perry Marksmanship Center during the Open House on Saturday, 15 November


In the summer of 2008, the Ohio Army National Guard (OHNG) and the Civilian Marksmanship Program (CMP) opened the Camp Perry Marksmanship Center, which features a state-of-the-art electronic air rifle range and a National Guard Engagement Skills Trainer (EST). Since the new facility opened several events and training sessions have taken place, but the range has not been open for the local community to take a hands-on tour. This was finally remedied on 15 November with the first Camp Perry Marksmanship Center Open House.

The event turned out to be a large draw. An estimated 500 people ventured out to Camp Perry on a very cold and rainy November day in Northern Ohio to see the new center and learn more about what it offers people who live in that area. Luckily, there were plenty of indoor events to draw people to the Marksmanship Center, including an old-fashioned turkey shoot on the CMP air gun range and open shooting sessions on the National Guard EST system. A total of 345 individuals tried their luck in the turkey shoot.

<! Nested Table for picture>

Audrey, 80, won one of the 40 Turkeys that were given away during the Open House. CMP Director Gary Anderson presented the certificate.

For the turkey shoot, participants where placed in a group of 10 shooters, and each person fired 10 shots. The individual in each group whose best shot was closest to the center won a turkey. Rifles, pellets and safety instruction for the event were all provided by CMP staff and volunteers, so the only thing participants had to worry about was hitting the center of the target, which many were successful in doing. In all 40 turkeys were awarded by the CMP, and participants of all ages took part in the fun.

<! Nested Table for picture>

Ohio Army National Guard staff was on-hand for the Open House to give demonstrations of the new Engagement Skills Trainer (EST).

The National Guard EST was also a popular attraction, as shooters took turns cycling between it and the CMP turkey shoot. The EST system uses a technology similar to video games, and allows the National Guard to provide soldiers with valuable training in various shooting scenarios. For the soldiers this often means engaging an enemy in a battlefield situation, but for the Marksmanship Center Open House turkeys were the targets being chased on the screen. But unlike the turkey shoot on the CMP range, the turkeys on the EST could chase back, adding an extra element of excitement to the activity. Participants were allowed to shoot M16ís and grenade launchers to try to take-out the attacking birds, and despite all the firepower the turkeys occasionally won.

<! Nested Table for picture>

Cally Sebastain, 5, fires a shot downrange with the assistance of her mother, Haley Halstead.

Visitors who worked up an appetite were treated to hot dogs and refreshments, and the CMP store was also open for anyone who wanted to pick up a souvenir. The event was considered a great success and the CMP and OHNG would like to thank everyone in the community who participated. To find out about future events planned at the Camp Perry Marksmanship Center or at the CMP South Marksmanship Center in Anniston, AL, please check online at http://www.odcmp.com/MarksmanshipCenters.htm. Pictures from the Open House can be viewed at http://www.odcmp.com/Photos/08/CPOpenHouse/index.htm.