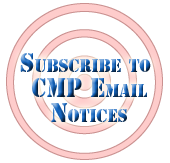 We want your feedback! Please let us know what you think about TFS. Do you have an interesting story or article that you would like to share? If so, please let us know!
Reader Comments:

Regarding the latest update, outstanding work again by the whole CMP crew! New or improved programs, expanded scholarships, new or improved facilities, new rifle and accessory offerings and the super relationships CMP has developed with the ONG and NRA leadership are shining examples of what can be done when one's heart is in the program. You all should be justifiably proud of how the program has progressed into its second century. Somewhere President Teddy Roosevelt has a big grin and is saying a hearty Bully for the CMP! Regards, LTC John F., USAR ret'd
---
I have truly enjoyed your Shooting Tips site. Even as a 25 yr veteran police sniper/high power shooter,I still find interesting,and useful tips from the successful younger folks coming up through the military,and law enforcement. Keep up the good work! Det.Tim R.
---
Wow! Please forward my thanks to everyone responsible for all the improvements I just read about at Camp Perry. Recent years have included quite a few impressive improvements and it looks like there are more this year. The Air Gun range, bath house at RV Park, Bataan Armory remodel, etc are all great. Just letting you know how much we (competitors) appreciate all the work.
Sincerely...
Grayson P.
---
CMP Shooters' News is one of my favorite email news publications. Information packed, talented authors, timely subjects, and all around well done. What a great service you are providing to the shooting community. Just wanted to say thanks and Merry Christmas. Newt E.
---
I enjoy and look forward to TFS and the excellent articles that are published on a regular basis. Please keep this publication coming and keep the CMP active. Don M.
---
One of the members at Snipers Hide pointed out the newsletter and the High Power Tips articles by the USAMU team.
Darn you! I was up until 1:00 AM last night reading all of the articles. Great newsletter and really great USAMU articles.
Thanks,
Michael E.
---
Great article written on physical conditioning in the latest TFS. I was one of likely many who had asked about the type of conditioning recommended for serious shooters. Sgt. Craig did a great job on describing the routines. Now it's my turn to put it to work.
Thanks to you, Sgt. Craig and other contributors who share best practices of shooting excellence.
Sincerely,
Keith H.
---
I use these articles in our high power clinics and have found them very helpful for both new shooters and reinforcement of the basics for the more experienced.
Thanks, Gary M.
---
Thanks for the great articles on the Carbine, Springfield, Garand matches. All the articles are interesting, but the Carbine, Springfield & Garand are my favorites.
Jim H.
---
The September-07 on line shooting tips by SSG Tobie Tomlinson, USAMU Service Rifle Team Member, is a great article. I have reproduced 15 copies of it to hand out and discuss to our "newbie" first year air rifle shooters on our high school JROTC Air Rifle Team. Come to think about it believe I'll hand out a copy to my advance shooters as well. His explanations are simple to understand but rich in detail. Coupled with the sight pictures this article will go a long way towards helping all our JROTC shooters obtain better sight patterns. Keep up the great work. AND…..keep the articles like this coming.
Malcolm V.
CW2 (R), US Army
---



2009 Eastern U.S. Junior Highpower Clinic and Championship Enrollment Now Open

Written by Christine Elder, CMP Program Manager



<! Nested Table for picture>

The Eastern U.S. Junior Highpower Clinic and Championship will take place on 20-26 June at Camp Butner, North Carolina. The Eastern U.S. Junior Highpower Clinic and Championship offers a full week of clinics, coaching and competition for junior service rifle competitors. Juniors attending the clinic will have the opportunity to expand their current level of experience and expertise as well as build friendships and camaraderie with other shooters. The Civilian Marksmanship Program and the Junior Marksmanship Support Group organize this event in cooperation with the North Carolina National Guard, North Carolina Rifle and Pistol Association and the USMC Rifle Team.

<! Nested Table for picture>

Juniors are given an opportunity to work on their shooting positions with the USMC Rifle Team. The clinic also includes classes on the data books, slings and mental management.

The clinic offers instruction on and off the firing line covering both shooting in individual matches and shooting as a member of a coached team. During the six days of clinics and competition, juniors fire a 600 yard 20-shot prone slow-fire match, an 80-shot Bushmaster Trophy Match (4x20 shots), a Billy Atkins Team Match (two-person teams with each firer shooting a 50-shot NMC with coaching), a CMP 50-shot EIC Match and an Infantry Team Match.



Awards will be given to the top three overall juniors based on an aggregate of all matches fired. Bushmaster Firearms will provide plaques for the overall junior, high woman and top junior in each classification in the Bushmaster Trophy Match. Plaques will also be awarded for the top three Billy Atkins Team Match winners and the top Infantry Team winner. The CMP will award EIC credit points during the EIC match and the top three shooters will receive EIC medals. The clinic also offers many door prizes, including a Panther DCM/RFA2-DCM Rifle donated by DPMS. All juniors attending the clinic have a chance to win this valuable prize.

<! Nested Table for picture>

Jason Case was awarded the Overall Junior during the 2008 Clinic and Championship.

The CMP supports the clinic, and members of the U. S. Marine Corps Rifle Team and All-Guard Rifle Team provide instruction. The CMP will provide financial assistance for juniors who attend the 2009 Eastern U.S. Junior Highpower Clinic and Championship. This partial support is intended to help juniors offset some travel expenses. Instructions on this program and an application form can be downloaded at http://www.odcmp.com/Competitions/EJHPClinicSupportApp.pdf.

<! Nested Table for picture>

At the conclusion of the clinic, juniors enjoy a "Pig pickin" BBQ where names are drawn for over 30+ door prizes provided by Junior Clinic sponsors.

The fee for the 2009 Clinic and Championship is $100 which includes on-base housing at Camp Butner, lunches (Sunday-Thursday) and evening meals (Sunday-Thursday). Juniors may make their own housing arrangements at their expense. All students will receive an Eastern Junior Highpower Clinic T-shirt, a certificate and school handout materials. Bushmaster Firearms will sponsor a pizza party for clinic participants on Wednesday evening.

Don't miss out on this opportunity to learn from some of the top rifle shooters in the U.S. On-line registration and program details are posted at http://clubs.odcmp.com/cgi-bin/matchInfo.cgi?matchID=4473. If you have questions about the Eastern U.S. Junior Highpower Clinic and Championship, contact Bob Hughes at rlhj43@att.net, Brad Palmer at palmerpatch@aol.com or Christine Elder at celder@odcmp.com. On-line registration and program details are posted at http://clubs.odcmp.com/cgi-bin/matchInfo.cgi?matchID=4473.