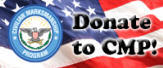 We want your feedback! Please let us know what you think about TFS. Do you have an interesting story or article that you would like to share? If so, please let us know!
SAFETY

The Civilian Marksmanship Program is dedicated to the respect for and safe handling of firearms, instilling patriotism and discipline in our youth participants. The CMP provides its constituents with the highest level of instruction in the proper control of firearms by highly-skilled coaches and veteran range safety officers in the classroom, at our ranges and wherever the CMP banner is displayed.
Upcoming CMP Events:

Tuesday & Thursday Night Open Public Shooting
CMP Marksmanship Centers,
Port Clinton, OH
Anniston, AL

Shooters, including aspiring new shooters are invited to take advantage of a new opportunity to do practice shooting. Both ranges consist of 80-point, 10-meter air gun range and are fully equipped with electronic targets that accommodate air rifle, air pistol or National Match Air Rifle shooting. Instruction and equipment are also available. Visit http://www.TheCMP.org/3P/
MarksmanshipCenters.htm for additional information.
---
Download a CMP Sales
Catalog Today
---
CMP Applications & Software

The CMP currently offers three Apps for shooting sports. Each download supports the Civilian Marksmanship Program. For more information, visit http://www.thecmp.org/
Comm/Apps.htm.
---
Please note the changes for the 2014 National Match Schedule posted at http://www.thecmp.org/nm/
2014nmcalendar.pdf.
---



DCC'S Air Rifle Club Enjoys Successful First Year




The newly-formed DuBois Central Catholic Air Rifle Club consists of the following members: (l-r)

Front Row: Sabrina Spencer, Jacob Snyder, Kasey Baronick, Mara Baronick, Rebecca Pifer, and Natalie Curtis
Middle Row: Morgan Dixon, Alex Adamski, Zacahry Vandervortt, Zachary Logan, Marcus McCullough, Jonathan Dixon, and Arianna Martino
Standing (coaches) Dave Sylvis, Bernie Snyder, Angela Edwards, Bob Logan, and Brad Pifer

DCC's first-ever Air Rifle Club had a memorable initial year of competition. Team members competed in the American Legion 2013-14 National Postal Tournament, where one of DCC's 4-member teams placed 16th out of the 44 schools entered in this national event. In the same competition but for individual scoring, another DCC team member placed 56 out of the 155 competitors, again quite an accomplishment for a first year Air Rifle Team, according to Head Coach Bernie Snyder.

CMP Affiliated Club's Corner - The CMP would like to extend its thanks to all of our Affiliated Clubs to help us fulfill our mission to promote firearm safety and marksmanship training with an emphasis on youth. We would like to highlight our affiliated clubs whenever possible and recognize these clubs and their achievements in our publications. If you would like your club recognized, please email photos, captions or even short article to Ashley Brugnone, CMP Staff Writer, at abrugnone@thecmp.org.