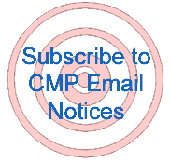 We want your feedback! Please let us know what you think about TFS. Do you have an interesting story or article that you would like to share? If so, please let us know!
Reader Comments:

Thank you for your wonderful Newsletter! As the parent of 2 Junior Shooters (they shoot high power, .22, air rifle, archery... essentially anything that will send a projectile through the air!) I really appreciate the coverage that you provide. You are so organized and provide information to keep the news, support programs and resources at my fingertips. Thank you for your dedication and hard work. Oh, please pass along my sincere appreciation to the wonderful group of Marines that hosted and taught the Marine Corps Junior High Power Clinic and also to the wonderful and dedicated Army Marksmen that hosted and taught the Small Arms Firing School. I had children in each and they both had a fabulous time! They looked forward to attending each day and the interaction and coaching exceeded our high expectations! They went above and beyond. Thank you! Sincerely,
Tami R.
---
Please keep up the good work. Thanks you for you information on CMP. I love to visit the Camp Perry store when possible so this news letter seems to keep me in touch with you all. Thanks again Paul Miller
Paul M.
---
Thank you... it was an awesome week and experience at Camp Perry for both my son and me.† We loved it and loved the CMP staff who were friendly and very helpful. :-)
Steve
---
I wanted to let you know that your news letter is outstanding.† A lot of really good info that I pass on to many people.† Thank you.
David F.
---
Thanks for the work you do. We enjoy the CMP Newsletter and updates. Sincerely, W. Chessman
---
I enjoy reading the email and look forward to it every week.
Thanks, Eric C.
---
Having been a member of the Junior NRA during the late '50's where I achieved the rating of Sharpshooter 6th Bar, I am honestly able to state that I was pleasantly surprised and very pleased to see that you're†still actively pursuing today's youth to continue the interest of sport shooting (which I still love).† Thank you and warm regards.
Ted K., SCPO, USN Retired
---
Thank you for a great news letter.
J. B.
---
I shot high expert in the Marine Corps in the 60's with the venerable Garand and hope someday to own one again. I like reading TFS and their informative articles. Thanks for the excellent site.
Sincerely, Fred C.
---
I attended the Houston Gun Collectors January Show, and truthfully, the CMP display was the high point of the show for me. I'm still trying to decide about buying a Greek Collector Grade M-1 rifle (I have too many Garands already), but when all is said and done, I think the decision to take the CMP to such major gun shows is a real winner.
Larry S.
---
The First Shot is a well put together, informative on-line magazine. Kudos' to the staff for the idea†and content.
Col. Lance, USA-Ret.
PS Great revitalization and up grade of the old DCM.
---



200th RED HORSE Welcomed Home in Grand Style - Family members, local community leaders, and area residents all came out on August 18, 2005 to welcome home the Air National Guard 200th RED HORSE Squadron who deployed for Iraq in early January of this year. The entire Squadron made it home safely after months of providing engineering and construction support for the U.S. forces and their allies in Iraq. The 200th Red Horse Squadron is based at Camp Perry, home of the Civilian Marksmanship Program and National Matches.

A Summer Commemorated in Rich German Tradition - The oldest German shooting club was established in 1139, and with it many rich shooting traditions began. One of those traditions made itsí way into the Civilian Marksmanship Programís 2005 Junior Three-Position Summer Camps for the first time. Dr. Dan Durben, CMP Camp Director, wanted to commemorate each of the camps with a traditional painted wooden target similar to the ones that hang in German shooting clubs still today.

2005 Summer Camps Bring New Faces and New Places - As usual, the summer of 2005 sent the Civilian Marksmanship Program on the road as the Junior Three-Position Summer Camp program traveled across the country to bring marksmanship instruction to youth. Again under the guidance of Dr. Dan Durben, the staff had many new faces among the counselor ranks but that didnít slow anyone down as the summer got underway.

National Matches Play Host to Australian High Power Team - So you think you traveled a long way to get to Camp Perry this year, well try traveling half way across the world. Thatís exactly what the Australian High Power Team, Aussie Roos, did for a chance to experience the U.S. National Matches. The team consisted of David Cornick, George Grivas, Aubrey Sonnenberg, David Vivian Jones, David Waters, and John Webber. All six shooters are ex-service men from Australia who were looking for the opportunity to shoot semi-automatic rifles, which have been banned in Australia since the government enforced strict gun bans in 1996.

History Comes Alive at the 2005 National Matches - Each year at the Springfield and John C. Garand Matches the prestigious military histories of these rifles are bought to life as some of the competitors in attendance dress in period uniforms. This adds a colorful and rich flair to the National Matches that is unique to the Springfield and the Garand. So who are these walking history lessons?

The Lawless Three: Three Generations at Camp Perry - When Barney Lawless of Fairfax, Virginia first competed at Camp Perry in 1960 he probably never imagined that one day he would be competing with both his son and grandson. That is exactly what he did this year at the 2005 National Matches.

The Camp Perry Retired Marines Make Great Strides to Help Juniors - For the seventh year in a row, Jim Owens and the Camp Perry Retired Marines made great efforts to help junior programs at the National Matches. Owens, who retired from the Marines in 1986 after 23 years of service, formed the Camp Perry Retired Marines Association in 1999. At that time he and his wife decided the purpose of the organization should be the advancement of junior high power shooting, and at the first dinner they raised over $1600 for juniors.

Distinguished Pistol Story - David Bridges - You might say that I am a late bloomer. I am currently 55 years old and did not purchase my first pistol until I was 50. My first pistol was a Springfield Armory full size 1911A 45 caliber. Once I started shooting I just loved it and I would practice shooting any chance I could, sometimes 5 to 6 times a week. I had a good friend, Barry Hunn, that taught me the fundamentals like stance, sight alignment and one real basic Ė dominant eye. Turns out I am right handed and left eye dominant. This early shooting was all two hand shooting and focused on just hitting the target, anywhere.

Junior Wins the 2005 John C. Garand Match - 19-year-old Steven Skowronek from Irwin, PA won the 2005 John C. Garand Match with an impressive score of 292-8x. This set a new National Match record just edging out the pervious high of 292-5x fired by Antonio Samper in 2004.

Marine Corps Wins National Trophy Infantry Match - The U. S. Marine Corps finally turned the tables on the Army on the last day of the 2005 National Trophy Rifle Matches. The U. S. Army Marksmanship Unit dominated the matches until a U. S. Marine Corp Rifle Team, coached by Gunnery Sergeant Rodney Abbott, pulled off an impressive victory in the National Trophy Infantry Team Match, winning with a score of 1271.