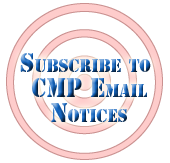 We want your feedback! Please let us know what you think about TFS. Do you have an interesting story or article that you would like to share? If so, please let us know!
Reader Comments:

Regarding the latest update, outstanding work again by the whole CMP crew! New or improved programs, expanded scholarships, new or improved facilities, new rifle and accessory offerings and the super relationships CMP has developed with the ONG and NRA leadership are shining examples of what can be done when one's heart is in the program. You all should be justifiably proud of how the program has progressed into its second century. Somewhere President Teddy Roosevelt has a big grin and is saying a hearty Bully for the CMP! Regards, LTC John F., USAR ret'd
---
I have truly enjoyed your Shooting Tips site. Even as a 25 yr veteran police sniper/high power shooter,I still find interesting,and useful tips from the successful younger folks coming up through the military,and law enforcement. Keep up the good work! Det.Tim R.
---
Wow! Please forward my thanks to everyone responsible for all the improvements I just read about at Camp Perry. Recent years have included quite a few impressive improvements and it looks like there are more this year. The Air Gun range, bath house at RV Park, Bataan Armory remodel, etc are all great. Just letting you know how much we (competitors) appreciate all the work.
Sincerely...
Grayson P.
---
CMP Shooters' News is one of my favorite email news publications. Information packed, talented authors, timely subjects, and all around well done. What a great service you are providing to the shooting community. Just wanted to say thanks and Merry Christmas. Newt E.
---
I enjoy and look forward to TFS and the excellent articles that are published on a regular basis. Please keep this publication coming and keep the CMP active. Don M.
---
One of the members at Snipers Hide pointed out the newsletter and the High Power Tips articles by the USAMU team.
Darn you! I was up until 1:00 AM last night reading all of the articles. Great newsletter and really great USAMU articles.
Thanks,
Michael E.
---
Great article written on physical conditioning in the latest TFS. I was one of likely many who had asked about the type of conditioning recommended for serious shooters. Sgt. Craig did a great job on describing the routines. Now it's my turn to put it to work.
Thanks to you, Sgt. Craig and other contributors who share best practices of shooting excellence.
Sincerely,
Keith H.
---
I use these articles in our high power clinics and have found them very helpful for both new shooters and reinforcement of the basics for the more experienced.
Thanks, Gary M.
---
Thanks for the great articles on the Carbine, Springfield, Garand matches. All the articles are interesting, but the Carbine, Springfield & Garand are my favorites.
Jim H.
---
The September-07 on line shooting tips by SSG Tobie Tomlinson, USAMU Service Rifle Team Member, is a great article. I have reproduced 15 copies of it to hand out and discuss to our "newbie" first year air rifle shooters on our high school JROTC Air Rifle Team. Come to think about it believe I'll hand out a copy to my advance shooters as well. His explanations are simple to understand but rich in detail. Coupled with the sight pictures this article will go a long way towards helping all our JROTC shooters obtain better sight patterns. Keep up the great work. AND…..keep the articles like this coming.
Malcolm V.
CW2 (R), US Army
---



Arizona Juniors win Whistler Boy Team Match

By Steve Cooper, CMP Writer



<! Nested Table for picture>

CAMP PERRY, OHIO – Junior shooters beware, there's trouble brewing in Arizona and it looks like it's just beginning to reach a boil.

Tyler Rico, 14, of Tucson and his partner Andrew Swazey, 18, of Phoenix just added the Whistler Boy Highpower Trophy to their growing list of recent accomplishments at the National Trophy Matches on Wednesday, 30 July.

While Swazey is well along in his junior career, Rico is just getting started and what a start it is. Rico became the youngest Distinguished Rifleman ever last year. He legged out at 13 years, five months and 15 days in November 2007, and is both the youngest male and youngest recipient of the award.

<! Nested Table for picture>

Gunny R. Lee Ermey poses with the Arizona Juniors after the Rifle Awards Ceremony Friday evening.

Rico also made the President's 100 in service rifle and just missed qualifying for the shoot-off, finishing 22nd.

In the National Trophy Matches Whistler Boy Junior Team Match, the team of Rico and Swazey, shooting under the banner of Arizona Gold, scored a combined aggregate total of 964-24X, edging out defending Whistler Boy champion WSRPA (Washington State Rifle and Pistol Association) Bad Applettes-Shew (963-26X).

"I thought I tanked it with my 91 with four eights," Rico said afterward. "I shot good at my six (600 yards prone) and that's what saved us."

Rico fired an unparalleled 197-5X in the 600-yard prone phase to put Arizona Gold on top.

"I did decent at standing and didn't blow up too bad at six," Swazey added. He fired a 185-4X at 600, which was in middle of the Whistler Boy field. "I shot a seven and we still won, which was unexpected," he said.

The 500-point course of fire for the two-member team event is 10 shots standing at 200 yards, 10 shots rapid fire sitting at 200 yards, 10 shots rapid fire prone at 300 yards and 20 shots slow fire prone at 600 yards.

The Rico-Swazey team has been successfully competing together for about three years in their home state of Arizona. Rico says he's been shooting his whole life recreationally. Swazey has been shooting for eight years overall.

The pair was brought together at the state team matches and has become shooting partners and friends.

"We finished second in the 'rattle battle' last year and hoped to win it this year," Rico said. Arizona Gold placed second once more this year in the National Trophy Infantry Team match at the junior level to California Grizzlies.

The top twenty Whistler Boy Teams received medallions from the CMP. Pictures can be viewed at http://www.odcmp.com/Photos/08/WB/index.htm and results are posted at http://clubs.odcmp.com/cgi-bin/report_matchResult.cgi?matchID=3426.

<! Nested Table for picture>

The top three Whistler Boy Teams were awarded medallions at the Rifle Awards Ceremony on Friday evening. The Arizona Juniors Gold Team was coached by John Wilder. WSRPA Bad Applettes – Shew Team of Jennifer Nyberg and Kelsi Unangst, coached by Jonathon Shew placed 2nd and Sir Walter Steen Team, Christopher Hudock and Mark Nations, coached by Kenneth Steen, placed 3rd.


NEXT ARTICLE