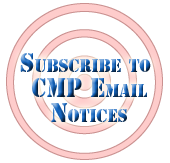 We want your feedback! Please let us know what you think about TFS. Do you have an interesting story or article that you would like to share? If so, please let us know!
Reader Comments:

Regarding the latest update, outstanding work again by the whole CMP crew! New or improved programs, expanded scholarships, new or improved facilities, new rifle and accessory offerings and the super relationships CMP has developed with the ONG and NRA leadership are shining examples of what can be done when one's heart is in the program. You all should be justifiably proud of how the program has progressed into its second century. Somewhere President Teddy Roosevelt has a big grin and is saying a hearty Bully for the CMP! Regards, LTC John F., USAR ret'd
---
I have truly enjoyed your Shooting Tips site. Even as a 25 yr veteran police sniper/high power shooter,I still find interesting,and useful tips from the successful younger folks coming up through the military,and law enforcement. Keep up the good work! Det.Tim R.
---
Wow! Please forward my thanks to everyone responsible for all the improvements I just read about at Camp Perry. Recent years have included quite a few impressive improvements and it looks like there are more this year. The Air Gun range, bath house at RV Park, Bataan Armory remodel, etc are all great. Just letting you know how much we (competitors) appreciate all the work.
Sincerely...
Grayson P.
---
CMP Shooters' News is one of my favorite email news publications. Information packed, talented authors, timely subjects, and all around well done. What a great service you are providing to the shooting community. Just wanted to say thanks and Merry Christmas. Newt E.
---
I enjoy and look forward to TFS and the excellent articles that are published on a regular basis. Please keep this publication coming and keep the CMP active. Don M.
---
One of the members at Snipers Hide pointed out the newsletter and the High Power Tips articles by the USAMU team.
Darn you! I was up until 1:00 AM last night reading all of the articles. Great newsletter and really great USAMU articles.
Thanks,
Michael E.
---
Great article written on physical conditioning in the latest TFS. I was one of likely many who had asked about the type of conditioning recommended for serious shooters. Sgt. Craig did a great job on describing the routines. Now it's my turn to put it to work.
Thanks to you, Sgt. Craig and other contributors who share best practices of shooting excellence.
Sincerely,
Keith H.
---
I use these articles in our high power clinics and have found them very helpful for both new shooters and reinforcement of the basics for the more experienced.
Thanks, Gary M.
---
Thanks for the great articles on the Carbine, Springfield, Garand matches. All the articles are interesting, but the Carbine, Springfield & Garand are my favorites.
Jim H.
---
The September-07 on line shooting tips by SSG Tobie Tomlinson, USAMU Service Rifle Team Member, is a great article. I have reproduced 15 copies of it to hand out and discuss to our "newbie" first year air rifle shooters on our high school JROTC Air Rifle Team. Come to think about it believe I'll hand out a copy to my advance shooters as well. His explanations are simple to understand but rich in detail. Coupled with the sight pictures this article will go a long way towards helping all our JROTC shooters obtain better sight patterns. Keep up the great work. AND…..keep the articles like this coming.
Malcolm V.
CW2 (R), US Army
---



Handicap System Recognizes Shooters Who Exceed Their Shooting Average at National Matches

Written by Sommer Wood, CMP Writer



<! Nested Table for picture>

Warren Newton and Ed Bowles of the Orange Sharpshooters in Osage, Missouri were the High Handicap team in the Hearst Doubles Match at the 2009 National Matches.

For a couple of shooters at the National Trophy Matches, exceeding their average in a match paid off big dividends. They were winners of the Handicap Match, which was tracked along with the results from the National Trophy Matches at Camp Perry.

The new CMP Handicap System is a way to rank all competitors in a match according to how they performed on the day of a match relative to their established level of ability. In a handicap competition, the competitor who does the best job of exceeding his or her average becomes the winner. Handicaps, in many recreational sports, are a popular way to equalize the competition. Golf, bowling and trap shooting all have handicap systems that often attract more participation and excitement than events that are based strictly on score.

The CMP Competition Tracker system that records match results and displays them on the Internet now has a massive database of results that provides the statistical basis for this new system. Every score fired by competitors in the National Matches, CMP Eastern and Western Games, sanctioned EIC matches, sanctioned as-issued military rifle matches that report scores and sanctioned three-position air rifle matches is now recorded in this system. This makes it quite easy to establish averages and from those records to derive competitor handicaps.

The handicaps are based on a factor of 1.000, which reflects the average scores for the greatest number of shooters. Shooters with handicaps over 1.000 are above that level, while shooters below 1.000 are new and developing shooters who have not reached that level yet. The parameters for determining handicaps required some adjusting to make them realistic and fair. First of all, a shooter who has never fired a match before is given a handicap of 1.000. Each match a shooter competes in his or her handicap is adjusted up or down depending on how well they did against the average shooter in that match. The more matches a shooter competes in the better their handicap reflects their skill level. A shooter's handicap is based on their average performance over all matches they competed in over the last two years. A system to adjust for matches with high winds or poor conditions was added that is based on how all competitors in a match perform relative to their established averages. The CMP handicap system will certainly be evaluated as experience is gained to make sure it is ranking competitors fairly and accurately, but a great deal of thought and effort has already gone into designing the handicap parameters.

A special incentive was in place for the Handicap winners of the President's Rifle Match and the National Trophy Individual Match (NTI). The High Handicap competitor in the President's Match was awarded a Bushmaster DCM-XR competition rifle and the High Handicap competitor in the NTI was awarded an M1 Garand, donated by the CMP, gunsmithed by National Match Armory in Rendon, Texas. <! Nested Table for picture>

CMP Board Member Lt. General John Crosby, U. S. Army Ret., presented CPL Michael Overbey, USAR, with a Bushmaster DCM-XR competition rifle donated by Bushmaster Firearms Inc.

CPL Michael Overbey, USAR, was thrilled when he learned that he was the Handicap winner in the President's Match. "My whole family is happy for me, especially my uncle who first introduced me to shooting," said CPL Overbey.

This year was only CPL Overbey's second trip to the National Matches. He shot an M1 Garand in his first Camp Perry experience, which said was "very humbling". While at Perry last summer he bought a Rock River Arms rifle from Commercial Row and has started going to every match available to him since.

CPL Overbey is from Nekoosa, Wisconsin and is part of the 428th Engineer Company. He gives a lot of credit for his improvement over the last year to CW4 Brian Woods, and the Wood County Range in Wisconsin where he has practiced almost every weekend in the Spring. To his friends in 428th Engineers, CPL Overbey had this to say, "Engineers clear the way on the battlefield, but lead the way in marksmanship."

His goals for the coming year include improving his offhand and to win some local matches. CPL Overbey also hopes to get more people from home interested in the sport, and believes winning the Bushmaster DCM-XR rifle might help peak interest. <! Nested Table for picture>

Junior shooter Isaac Tucker was the High Handicap shooter in the National Trophy Individual Match and received the M1 Garand donated by the CMP. Tucker was attending his second National Matches, and was shooting with the Colorado Junior team all week.

In the NTI junior shooter Isaac Tucker was the High Handicap shooter and received the M1 Garand donated by the CMP. Tucker was attending his second National Matches, and was shooting with the Colorado Junior team all week.

"I started shooting my Dad's Mossberg .22 rifle, then we found a range that had a junior program. There I started shooting smallbore and highpower," said Tucker, who is from Arvada, Colorado.

"I am very excited about the rifle, I have never shot an M1 Garand before," said Tucker.

Both Tucker and CPL Overbey plan to attend the National Trophy Matches again next year. For complete results from the 2009 National Trophy Matches go to, http://clubs.odcmp.com/cgi-bin/report_matchResult.cgi?matchID=4689.