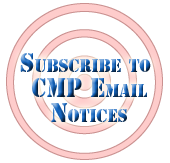 We want your feedback! Please let us know what you think about TFS. Do you have an interesting story or article that you would like to share? If so, please let us know!
Reader Comments:

Regarding the latest update, outstanding work again by the whole CMP crew! New or improved programs, expanded scholarships, new or improved facilities, new rifle and accessory offerings and the super relationships CMP has developed with the ONG and NRA leadership are shining examples of what can be done when one's heart is in the program. You all should be justifiably proud of how the program has progressed into its second century. Somewhere President Teddy Roosevelt has a big grin and is saying a hearty Bully for the CMP! Regards, LTC John F., USAR ret'd
---
I have truly enjoyed your Shooting Tips site. Even as a 25 yr veteran police sniper/high power shooter,I still find interesting,and useful tips from the successful younger folks coming up through the military,and law enforcement. Keep up the good work! Det.Tim R.
---
Wow! Please forward my thanks to everyone responsible for all the improvements I just read about at Camp Perry. Recent years have included quite a few impressive improvements and it looks like there are more this year. The Air Gun range, bath house at RV Park, Bataan Armory remodel, etc are all great. Just letting you know how much we (competitors) appreciate all the work.
Sincerely...
Grayson P.
---
CMP Shooters' News is one of my favorite email news publications. Information packed, talented authors, timely subjects, and all around well done. What a great service you are providing to the shooting community. Just wanted to say thanks and Merry Christmas. Newt E.
---
I enjoy and look forward to TFS and the excellent articles that are published on a regular basis. Please keep this publication coming and keep the CMP active. Don M.
---
One of the members at Snipers Hide pointed out the newsletter and the High Power Tips articles by the USAMU team.
Darn you! I was up until 1:00 AM last night reading all of the articles. Great newsletter and really great USAMU articles.
Thanks,
Michael E.
---
Great article written on physical conditioning in the latest TFS. I was one of likely many who had asked about the type of conditioning recommended for serious shooters. Sgt. Craig did a great job on describing the routines. Now it's my turn to put it to work.
Thanks to you, Sgt. Craig and other contributors who share best practices of shooting excellence.
Sincerely,
Keith H.
---
I use these articles in our high power clinics and have found them very helpful for both new shooters and reinforcement of the basics for the more experienced.
Thanks, Gary M.
---
Thanks for the great articles on the Carbine, Springfield, Garand matches. All the articles are interesting, but the Carbine, Springfield & Garand are my favorites.
Jim H.
---
The September-07 on line shooting tips by SSG Tobie Tomlinson, USAMU Service Rifle Team Member, is a great article. I have reproduced 15 copies of it to hand out and discuss to our "newbie" first year air rifle shooters on our high school JROTC Air Rifle Team. Come to think about it believe I'll hand out a copy to my advance shooters as well. His explanations are simple to understand but rich in detail. Coupled with the sight pictures this article will go a long way towards helping all our JROTC shooters obtain better sight patterns. Keep up the great work. AND…..keep the articles like this coming.
Malcolm V.
CW2 (R), US Army
---



19th Annual American Legion Junior Air Rifle National Championship

Submitted by Mike Buss, American Legion Junior Shooting Sports
Photos Courtesy of Sean Crosier



<! Nested Table for picture>

New Mexico's junior sporter air rifle shooter Deckard Day was named the 2009 American Legion Junior Air Rifle National Sporter Champion.

USA SHOOTING RANGE, COLORADO SPRINGS, CO – Deckard Day, a fifteen year-old shooter from Albuquerque, New Mexico captured the sporter crown at the 19th annual American Legion Junior Air Rifle National Championship, August 6-8. Day fired an impressive 2308.9/2509. He shoots for the LaCueva H.S. Marine Corps JROTC marksmanship unit, which is sponsored by Post 49.

Eighteen year-old Emily Quiner of Brooklyn Park, Minnesota won the Precision championship with a score of 2467.5/2509. Quiner, who placed 17th in the qualification round to earn a spot in the national championship match, is a member of the Minnesota Center Shots sponsored by Edward B. Cutter Post 102.

Also observing the competition again this year was 1992 rifle Olympic Gold medalist Launi Meili. Meili, got her start as a youth through a shooting program sponsored by the Cheney, Washington American Legion Post. Meili is the rifle coach for the United States Air Force Academy in Colorado Springs, Colorado.

Rounding out the top five in the two categories were:


Emily Quiner, right, finished as the top precision junior shooter in the 2009 American Legion Junior Air Rifle Championship. Abigail Stanec, left, finished second overall.

Precision competition – Abigail Stanec shot a 2460.8 to take second place honors. Stanec is from Wadsworth, Ohio and shoots for the Ashland Eagles, sponsored by Frank Bender Post 473.

Emily Holsopple of Wilcox, Pennsylvania fired a 2449.2 to capture third place. She is a member of the Ridgway Rifle Club Jr. Team, sponsored by Edward Lehman Post 0467.

Kyle Rebillion finished in fourth place with a 2442.7. He is from Tacoma, Washington and shoots for the Capitol City Junior Rifle Club, sponsored by Edward B. Rhodes Post 2.

Rounding out the top five was Kaitlin Pennell of Antelope, California who shot a 2442.5. Pennell shoots for the Lincoln Rifle Club sponsored by James E. Fowler Post 264.

Sporter competition - Second place went to Thomas Wheeless of Hampton, Virginia with a score of 2290.7. He is a member of the Lafayette Gun Club of Virginia, sponsored by Post 273.

Courtney Bates of Geneva, Florida fired a 2273 for third place. She shoots for the Oviedo H.S. Navy JROTC marksmanship unit sponsored by Post 112.

Taking fourth was Logan Stribling shooting a 2267.5. Stribling, of Albuquerque, New Mexico also shoots for the LaCueva H.S. Marine Corps JROTC marksmanship unit.

Taking fifth place honors was Alyssa Wolken of Beatrice, Nebraska, with a 2264.1. Wolken is a member of the Homestead 4-H Gun Club, sponsored by Post 27.

Three tournament records were set during the three-day competition. Emily Quiner set a new precision standing record of 788-54/800, breaking the previous record of 785 set by 2006 National Champion Thomas Santelli. Deckard Day set a new sporter kneeling score of 764, breaking the old record of 756 co-held by 2005 National Champion Micaela Jochum and 2004 National Champion Wesley Hess. Kaitlin Pennell set a new precision final shoot-off record of 103.5/109, breaking the previous record of 103.0 set by 2005 National Champion Jonathan Hall.

Additionally Deckard Day's 2308.9 placed him 4th in the all-time top five sporter scores.

The tournament staff selected teammates Courtney Bates and Shayna Thompson as co-recipients of the annual Francis M. Redington Sportsmanship award. The Francis M. Redington Sportsmanship award was established in May 2005 in the memory of Redington, a long time tournament staff member, who passed away in 2003. Bates and Thompson were selected as the athletes competing in the national championship who best exemplified good sportsmanship and fair play.

The American Legion's Junior Shooting Sports program offers junior shooters the opportunity to participate in Olympic-style competition while also providing instruction on the safe handling of firearms.

To view a full list of results, visit the CMP web site at http://clubs.odcmp.com/cgi-bin/report_matchResult.cgi?matchID=4861.