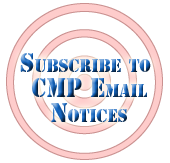 We want your feedback! Please let us know what you think about TFS. Do you have an interesting story or article that you would like to share? If so, please let us know!
Reader Comments:

Regarding the latest update, outstanding work again by the whole CMP crew! New or improved programs, expanded scholarships, new or improved facilities, new rifle and accessory offerings and the super relationships CMP has developed with the ONG and NRA leadership are shining examples of what can be done when one's heart is in the program. You all should be justifiably proud of how the program has progressed into its second century. Somewhere President Teddy Roosevelt has a big grin and is saying a hearty Bully for the CMP! Regards, LTC John F., USAR ret'd
---
I have truly enjoyed your Shooting Tips site. Even as a 25 yr veteran police sniper/high power shooter,I still find interesting,and useful tips from the successful younger folks coming up through the military,and law enforcement. Keep up the good work! Det.Tim R.
---
Wow! Please forward my thanks to everyone responsible for all the improvements I just read about at Camp Perry. Recent years have included quite a few impressive improvements and it looks like there are more this year. The Air Gun range, bath house at RV Park, Bataan Armory remodel, etc are all great. Just letting you know how much we (competitors) appreciate all the work.
Sincerely...
Grayson P.
---
CMP Shooters' News is one of my favorite email news publications. Information packed, talented authors, timely subjects, and all around well done. What a great service you are providing to the shooting community. Just wanted to say thanks and Merry Christmas. Newt E.
---
I enjoy and look forward to TFS and the excellent articles that are published on a regular basis. Please keep this publication coming and keep the CMP active. Don M.
---
One of the members at Snipers Hide pointed out the newsletter and the High Power Tips articles by the USAMU team.
Darn you! I was up until 1:00 AM last night reading all of the articles. Great newsletter and really great USAMU articles.
Thanks,
Michael E.
---
Great article written on physical conditioning in the latest TFS. I was one of likely many who had asked about the type of conditioning recommended for serious shooters. Sgt. Craig did a great job on describing the routines. Now it's my turn to put it to work.
Thanks to you, Sgt. Craig and other contributors who share best practices of shooting excellence.
Sincerely,
Keith H.
---
I use these articles in our high power clinics and have found them very helpful for both new shooters and reinforcement of the basics for the more experienced.
Thanks, Gary M.
---
Thanks for the great articles on the Carbine, Springfield, Garand matches. All the articles are interesting, but the Carbine, Springfield & Garand are my favorites.
Jim H.
---
The September-07 on line shooting tips by SSG Tobie Tomlinson, USAMU Service Rifle Team Member, is a great article. I have reproduced 15 copies of it to hand out and discuss to our "newbie" first year air rifle shooters on our high school JROTC Air Rifle Team. Come to think about it believe I'll hand out a copy to my advance shooters as well. His explanations are simple to understand but rich in detail. Coupled with the sight pictures this article will go a long way towards helping all our JROTC shooters obtain better sight patterns. Keep up the great work. AND…..keep the articles like this coming.
Malcolm V.
CW2 (R), US Army
---



Pardy Leads the Pack in the National Trophy Individual Rifle Match

Written by Sommer Wood, CMP Writer



<! Nested Table for picture>

The Daniel Boone Trophy was purchased by the NBPRP in 1925. The trophy is a bronze statue of the marksman Daniel Boone, American pioneer in Kentucky and Missouri (1734-1820), with his rifle.

MSG Jack Pardy, USAR, has been within an X-count of an overall individual title at the National Trophy Matches at Camp Perry. In fact, since 1993 he has been close to winning several major titles, and finished as the top Reserve Individual and contributed to top Reserve teams with the USAR. Though the illusive individual national championship at Camp Perry has been just outside his grasp; that is, until now.


MSG Jack Pardy, USAR, won the 2009 National Trophy Individual Match.

On 4 August, MSG Pardy, 47, of Oconto Falls, Wisconsin won the 2009 National Trophy Individual Rifle Match (NTI), and he did not win it on X-count. On a day when many shooters were struggling with the wind, MSG Pardy cleaned the first three stages of the match. He added a 195-8 at the 600-yard-line to finish with a 495-18, and a two-point lead over SPC Tyrel Cooper, USA, of Fort Mitchell, Alabama. SPC Cooper shot a very strong 199-10 at the 600-yard-line to finish with a 493-18.

In 2008, MSG Pardy took break from shooting, and came to Camp Perry this year with a few simple goals, "I just wanted to shoot my average, and let the scores fall where they fall," said MSG Pardy. "I was just hoping to help put the team in a position to win and be a contributor."

Scores certainly fell into place for MSG Pardy in the NTI, and he will have his first chance today to help his USAR team reach the awards stage, as the team competes in the Hearst Doubles Team Match.

For juniors competing at the National Trophy Rifle Matches, MSG Pardy has this advice, "Focus on something positive that you did at that yard-line. Forget the negative; you have to find something positive that you can build on for the next stage."

The second place finish in the NTI puts SPC Cooper in good position for the Mountain Man Trophy, an aggregate of the President's Match, NTI and the NTT. MSG Pardy is also in the hunt for the award, and sits in third place after two-days of competition.

19 year-old Mark Nations was the High Junior in the National Trophy Individual Rifle Match. A total of 213 junior shooters competed for the Golden Eagle Trophy.



Mark Nations, 19, of Raleigh, North Carolina won the Golden Eagle Trophy, which is awarded to the High Junior in the NTI. He edged out Tyler Rico, 15, of Tucson, AZ on X-count. Nations shot a 489-18 to Rico's 489-15.

The 2009 NTI was well attended, with 1202 competitors posting scores, up from 1109 competitors in 2008. The strong participation numbers were also evident as the final scores were being posted on the CMP website, which locked-up several times at the conclusion of the match due to heavy traffic.

In addition to the scores, shooters were eager to know the cut-off for EIC-points for the Distinguished Badge. The Gold cut-off was 479-9, the Silver was 474-7 and the Bronze was 468-7.

For complete results from the NTI go to http://clubs.odcmp.com/cgi-bin/report_eventAward.cgi?matchID=4689&eventID=9&awardID=1. Pictures are also posted at http://www.odcmp.com/Photos.htm.