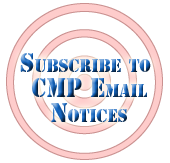 We want your feedback! Please let us know what you think about TFS. Do you have an interesting story or article that you would like to share? If so, please let us know!
Upcoming CMP Events:

Tuesday Night Open Public Shooting
CMP Marksmanship Centers,
Port Clinton, OH
Tuesday & Thursday Night Open Public Shooting
Anniston, AL
Shooters, including aspiring new shooters are invited to take advantage of a new opportunity to do practice shooting. The Camp Perry 80-point, 10-meter air gun range is fully equipped with electronic targets that accommodate air rifle, air pistol or National Match Air Rifle shooting. Instruction and equipment are available. Visit http://www.odcmp.com/
MarksmanshipCenters.htm for additional information.
---
2010 CMP Three-Position Summer Camps
It is not too late to be part of the 2010 CMP Summer Rifle Camp experience! Spots are still open for the three-position air rifle camps in Anniston, Alabama for the following dates: 31 May-4 June, 28 June-2 July, 26-30 July, and for the three-position air rifle camp in Camp Perry, Ohio: 7-11 June. There are also a few spots remaining for the CMP-AMU Advanced Smallbore Camp 21-25 June. Be part of the 2010 CMP camp experience download registration forms at, http://www.odcmp.com/Programs/camp.htm.
---
2010 JMIC Master Instructor Training Courses. The CMP will conduct a series of JMIC Master Instructor Training Workshops in 2010 to train new JMIC Master Instructors and recertify current active JMIC Master Instructors who were originally trained in 2005 and whose certificates expire in 2010. Recent experience in conducting rifle marksmanship training and organizing a rifle team at a JROTC Unit or Junior Rifle Club is a prerequisite for attending a JMIC Master Instructor Course. Current Master Instructors must have taught at least one JMIC Course in the past five years to be eligible for recertification. For more information visit http://www.odcmp.com/JMIC/MICourses.htm.
---
NATIONAL MATCH AIR RIFLE, CMP to Conduct NMAR Introductory Matches in 2010—First Match in Richmond, VA, CMP Seeking Additional Host Clubs - In 2010, the CMP is sponsoring a series of matches in different parts of the country to introduce the new National Match Air Rifle (NMAR) shooting sports discipline. The next CMP NMAR Match will be at the Camp Perry Marksmanship Center, Port Clinton, OH, on 19 June. If you are interested in trying NMAR, check out the program posted at http://www.odcmp.com/NMAR/CampPerry.htm.



Juniors Display Excellence in 2010 National Matches Air Gun Events

CAMP PERRY, OHIO – Junior air gun shooters comprised three of the five and five of the top nine finishers in the 2010 AiR-15 Challenge event held at the CMP Competition Center on Saturday, 7 August including a second place finish by Daniel Hall, 14, of Green Bay, Wisconsin. <! Nested Table for picture> SSG Tyrel Cooper, USA, and former California Grizzlie junior shooter, placed first in the Top 20 Shoot-off with a score of 196-5. Hall was a point behind at 195-4 and 17-year-old Steven Hahn of Middle Grove, New York, placed third with a score of 194-6 in a center shot tiebreaker over his father, Edward, 45, who shot a 194-5.

Competitors Showcase Historic Rifles While Having Fun Participating in the 2010 CMP Games Matches

The CMP Games events have become a staple at the conclusion of the National Trophy Rifle Matches. The Games are a unique opportunity for competitors, collectors and history enthusiasts to showcase rifles that played pivotal roles in American history. <! Nested Table for picture> At the CMP Games Matches, it is not glory that people are seeking on the range, but rather a chance to shoot the same rifle that their father, or grandfather carried in WWII, the Korean War and other conflicts. Of course medals are awarded and winners recognized, but the ultimate goal of the CMP Games is fun and friendly competition. <! Nested Table for picture>

California Grizzlies Sweep All Three Junior Team Matches at 2010 National Trophy Rifle Matches

CAMP PERRY, OHIO – The California Grizzlies junior rifle teams put on an impressive display of marksmanship, winning the National Trophy Junior Team Match (NTJT), the Minuteman Trophy and the Junior Infantry Team Trophy at the 2010 Civilian Marksmanship Program's National Trophy Rifle Matches. The two-person California Grizzlies Berger team of Chad Kurgan, 19, of Twain Harte, and Anthony Henderson, 20, of Sonora fired a team score of 967-26X to win the NTJT and set a new National Record. Kurgan fired an aggregate score of 492-19X and Henderson followed with a 475-7X.

Maddalena and Rico Head a Talented Class of Junior Highpower Shooters at the 2010 CMP National Trophy Rifle Matches

CAMP PERRY, OHIO – A pair of 16-year-olds, Sagen Maddalena, of Groveland, California, and Tyler Rico of Tucson, Arizona, led a talented class of junior shooters at the 2010 CMP National Trophy Rifle Matches. <! Nested Table for picture> Maddalena was the high junior shooter in the President's Rifle Match, finishing 36th overall with an aggregate score of 291-8X, just four points below the cut-off score for the Top 20 shoot-off. Rico, at 39th, tied her in raw score but trailed by two center-shot Xs.

It's All in the Family for Three Pennsylvania Steel Eagles Highpower Shooters

CAMP PERRY, OHIO – Curt Horomanski, 52, of Monroeville, Pennsylvania, says he's happy to provide shooters for the Steel Eagles junior rifle team. His oldest daughter Chessa, 22, recently graduated from the junior ranks but he still has three daughters shooting with the Steel Eagles and members of the Pennsylvania Rifle and Pistol Association. Elyse, 19, Jenna, 16, and Marie, 14 – all point their fingers at dad when asked who's the driving force behind their participation in service rifle competition.

Sam Houston State University ROTC Rifle Team Makes First Appearance at 2010 National Trophy Rifle Matches

CAMP PERRY, OHIO – The Bearkat Battalion Army ROTC rifle team from Sam Houston State University (SHSU) rolled into the 2010 National Trophy Rifle Matches as the only collegiate entry and came away with valuable experience and high expectations for their growing highpower program.

Army Marksmanship Unit Makes a Statement at the 2010 National Matches

The Army Marksmanship Unit (AMU) has rolled through the 2010 National Trophy Rifle Matches with almost complete dominance. Shooters from the AMU finished first in the National Trophy Individual Match (NTI), the Hearst Doubles and for the fourth year in a row, the National Trophy Team Match (NTT). The team also reclaimed the top spot in the National Trophy Infantry Team Match (NTIT or "rattle battle") after a shocking fourth place finish last year behind three civilian teams, including the historic win by the California Grizzlies O'Connell Juniors.

Double Victory for Member of Hearst Doubles Winning Team

The 2010 National Trophy Matches have been pretty good for SGT Tyrel Cooper of the Army Marksmanship Unit (AMU), he won his first National Trophy Individual (NTI) title on 3 August and doubled his trophy count the next day when paired with SSG Brandon Green for the Hearst Doubles Match. Both have won the NTI, SSG Green in 2006, but neither has been on the winning team for the Hearst Doubles. They have both come close to adding their names to the William Randolph Hearst Trophy, finishing as high as second when paired with different AMU teammates.

SGT Tyrel Cooper Claims National Trophy Individual Title

Last year SGT Tyrel Cooper of the Army Marksmanship Unit (AMU) had a strong finish in the National Trophy Individual Match, but still fell just short of the overall title. He finished second by two-points to MSG Jack Pardy, USAR, with a 493-18 to Pardy's 495-18. This year the match was determined by a much smaller margin, but after the last scorecard was entered, SGT Cooper found himself at the top of the leader board. It took x-counts to win the match, as SGT Cooper finished the day with a 595-23, edging out his AMU teammate, SFC Lance Dement, who shot a 495-20 to claim second.