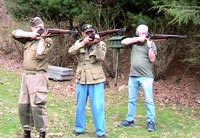 A Rifle for Shifty - It is 11 March 2006, 11:35pm somewhere on Interstate 81 just south of the Pennsylvania border. It is raining and everyone in the vehicle is asleep, except for me of course. I have been up for the past 40 hours, with the exception of a one-hour nap at the gas station waiting for the Burger King next door to open, yet I am feeling pretty good and a sense of accomplishment has settled over me. Even the fact that I need to be back at work in less than 14 hours does not bother me. What would make a group of grown men and a small boy get in a van and drive 11 Ĺ hours each way without a break? It is the once in a life time chance to spend a few moments with an elderly man who also happens to be an American hero.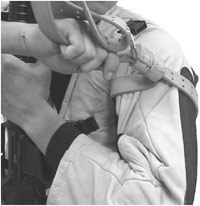 Itís Just a Sling - By SFC Lance Dement, U.S. Army Marksmanship Unit - I feel there are only two things more important to a rifle shooter than a sling; these are the gun and ammo! The service rifle sling is often underrated or even misused. If you are reading this article you have probably used a service rifle sling in one way or another. The best way to learn how to correctly put a sling on a rifle is to talk to experienced shooters. Then try their various methods to see which one or perhaps a combination of methods will work best for you. There is no one absolute right way, but I will give you some things to consider in helping you use your sling more effectively.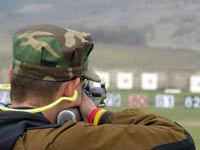 Sign Up Now for Western CMP Games and Creedmoor Cup Matches - New entries for the 2006 Western CMP Games and Creedmoor Cup Matches at Camp Pendleton, California in early November are coming in at a steady pace now as shooters make final plans to attend this yearís biggest west coast rifle match. Camp Pendletonís huge highpower rifle range makes plenty of entry spaces available, but shooters who plan to attend, but have not yet entered, are encouraged to get their entries in as soon as possible.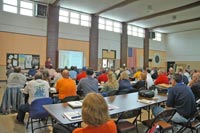 2006 National Youth Shooting Sports Leadership Conference - In what has become annual pilgrimage, coaches and youth leaders from across the country again made their way to the National Youth Shooting Sports Leadership Conference. The conference takes place every fall, alternating between the Olympic Training Center in Colorado Springs, CO and CMP headquarters in Port Clinton, OH. This year it was CMPís turn to host the conference and over a hundred people descended on Camp Perry for the event which took place 22-24 September.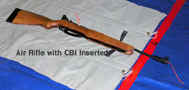 Three-Position Air Rifle Rule Changes - The National Three-Position Air Rifle Council will soon release the 2006-2008 National Standard Three-Position Air Rifle Rules that govern position air rifle shooting in the United States. The new rulebook will be available both on the CMP web site and in printed form before the end of September. The new rules incorporate several rule changes that were approved by the Council during its annual meeting last July. This article summarizes those changes.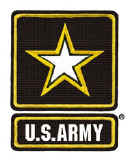 Better Performance Through Proper Nutrition - By CPL Walter Craig, U.S. Army Marksmanship Unit - There is one trait common to all champions, regardless of the sport they choose to compete in. This trait is an overwhelming and all consuming desire to succeed. Their desire is so great they will let nothing stand in their way. They find satisfaction in performing to the best of their ability and in mastering their body and mind like no one else has ever done. One of the first steps in helping any athlete perform their best is developing an optimal nutritional plan.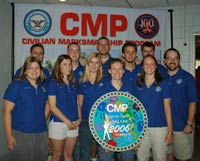 2006 CMP Three-Position Air Rifle Summer Camps - The conclusion of the 2006 CMP Three-Position Summer Camp season marks the 10th year for this highly acclaimed program. Over the years this program has benefited countless young shooters across the country and is revered as the premier camp of its kind. This year the schedule included new locations and new programs that carried forward the standards campers and coaches have come to expect.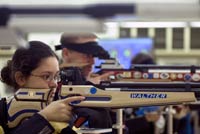 Pennsylvania Marksmen Do Well in American Legion Air Rifle Championships - Two records were broken or tied as 29 junior air rifle competitors met at the Olympic Training Center in Colorado Springs for the 16th annual American Legion National Junior Air Rifle Championships 3-5 August 2006.