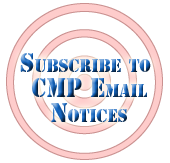 We want your feedback! Please let us know what you think about TFS. Do you have an interesting story or article that you would like to share? If so, please let us know!
Reader Comments:

Regarding the latest update, outstanding work again by the whole CMP crew! New or improved programs, expanded scholarships, new or improved facilities, new rifle and accessory offerings and the super relationships CMP has developed with the ONG and NRA leadership are shining examples of what can be done when one's heart is in the program. You all should be justifiably proud of how the program has progressed into its second century. Somewhere President Teddy Roosevelt has a big grin and is saying a hearty Bully for the CMP! Regards, LTC John F., USAR ret'd
---
I have truly enjoyed your Shooting Tips site. Even as a 25 yr veteran police sniper/high power shooter,I still find interesting,and useful tips from the successful younger folks coming up through the military,and law enforcement. Keep up the good work! Det.Tim R.
---
Wow! Please forward my thanks to everyone responsible for all the improvements I just read about at Camp Perry. Recent years have included quite a few impressive improvements and it looks like there are more this year. The Air Gun range, bath house at RV Park, Bataan Armory remodel, etc are all great. Just letting you know how much we (competitors) appreciate all the work.
Sincerely...
Grayson P.
---
CMP Shooters' News is one of my favorite email news publications. Information packed, talented authors, timely subjects, and all around well done. What a great service you are providing to the shooting community. Just wanted to say thanks and Merry Christmas. Newt E.
---
I enjoy and look forward to TFS and the excellent articles that are published on a regular basis. Please keep this publication coming and keep the CMP active. Don M.
---
One of the members at Snipers Hide pointed out the newsletter and the High Power Tips articles by the USAMU team.
Darn you! I was up until 1:00 AM last night reading all of the articles. Great newsletter and really great USAMU articles.
Thanks,
Michael E.
---
Great article written on physical conditioning in the latest TFS. I was one of likely many who had asked about the type of conditioning recommended for serious shooters. Sgt. Craig did a great job on describing the routines. Now it's my turn to put it to work.
Thanks to you, Sgt. Craig and other contributors who share best practices of shooting excellence.
Sincerely,
Keith H.
---
I use these articles in our high power clinics and have found them very helpful for both new shooters and reinforcement of the basics for the more experienced.
Thanks, Gary M.
---
Thanks for the great articles on the Carbine, Springfield, Garand matches. All the articles are interesting, but the Carbine, Springfield & Garand are my favorites.
Jim H.
---
The September-07 on line shooting tips by SSG Tobie Tomlinson, USAMU Service Rifle Team Member, is a great article. I have reproduced 15 copies of it to hand out and discuss to our "newbie" first year air rifle shooters on our high school JROTC Air Rifle Team. Come to think about it believe I'll hand out a copy to my advance shooters as well. His explanations are simple to understand but rich in detail. Coupled with the sight pictures this article will go a long way towards helping all our JROTC shooters obtain better sight patterns. Keep up the great work. AND…..keep the articles like this coming.
Malcolm V.
CW2 (R), US Army
---



David Waters becomes the First Australian to Earn Distinguished Rifleman Badge

Written by Steve Cooper, CMP Writer



<! Nested Table for picture>

The Distinguished Rifleman Badge is a prestigious award that Highpower Rifle Shooters strive to capture. Only after earning 30 EIC "leg points" do they capture the title of being a Distinguished Rifleman.

CAMP PERRY, OHIO - David Waters literally travelled far and wide to earn the prestigious Distinguished Rifleman Badge, an honor he achieved in late October 2008 at Camp Swift near Bastrop, Texas.

In fact, the born and raised Australian highpower shooter is the first non-U.S. citizen to achieve Distinguished Rifleman status according to contemporary records. Prior to the mid-1980s, National Match and Excellence-In-Competition (EIC) matches were open only to U.S. citizens. It's believed that the regulation was relaxed when the military draft was replaced by an all-volunteer military.

"I could not believe it," Waters related at the time to the Sport Shooters' Association of Australia. "It was the most amazing feeling."

"Later I found out that I was the first non-U.S. citizen to achieve Distinguished Rifleman, out of all the international competitors over the years," he said.

The resident of Glenbrook, New South Wales clinched the prestigious award at the Texas State Rifle Association's Excellence-in-Competition Match on 26 October, hosted by CMP and the Texas Army National Guard. Glenbrook is a small community in the Blue Mountains, about an hour west of Sydney.

<! Nested Table for picture>

Australian David Waters is the first non-U.S. citizen to achieve Distinguished Rifleman.

Waters said it took over 170,000 kilometers (105,570 miles) in travel; $45,000, 6,000 rounds of ammunition and 50 actual shooting days to accomplish a feat that few American shooters reach in a lifetime of competitions.

At 37, the founder and president of the Australian International High Power Association (AIHPA) is no stranger to marksmanship. He began shooting at age 10 and fired his first competitive shot at 19. Waters began shooting internationally when he was 26. He shoots nearly every weekend at home and leaves Australia to compete overseas about six times a year.

The mechanical engineer and manager IT&T for Goodyear Australia found in 1996 that three-position highpower shooting at multiple distances out to 600 yards was where his passion laid.

His shooting accomplishments include several state, national and world records primarily in highpower and benchrest events he said.

"I mainly shoot highpower rifle now, which has been the case for about six years. I also shoot Olympic trench shotgun and police (service) pistol."

In 2005, Waters earned his first four EIC leg points with an AR-15 at the Small Arms Firing School at Camp Perry where he was "blown away by the size, scale, organization, professionalism and participation" of the event.

When a competitor reaches or surpasses 30 leg points, known as "legging out," he or she must also win an EIC match outright to win the Distinguished badge, which is considered the most difficult hurdle.

"Going Distinguished is a very big deal. Every shooter in the U.S. wants this honor but achieving it isn't easy," he said. "Many shooters have accumulated more than enough points, but just can't get that desperate hard leg win," he added.

"And the longer you wait, with the more matches you shoot, the more nervous you are at each match, making legging out even more difficult."

<! Nested Table for picture>

David Waters, left, pose with members of the Australia Team and Gunny R. Lee Ermey during the 2008 National Trophy Rifle Matches.

Waters picked up another 10 points in 2007 at Camp Perry during the National Trophy Rifle Matches. He said he shot the worst he ever had at Camp Perry in 2008 but rebounded later in the year, winning the Creedmoor Cup EIC match in Phoenix with a 479-12X in October where he disposed of his "hard leg."

His Creedmoor victory left him only six points shy of Distinguished heading into the Texas match prior to leaving for "down under." Fighting off the nerve-wracking pressure to score well at Camp Swift one week later, Waters even cross-fired at one point while shooting at 600 yards.

Thinking he blew any chance of reaching his goal, he refocused and finished in sixth place with an aggregate of 473-7X, capturing eight leg points and the Distinguished Rifleman's Badge.

There's a good chance his success won't end with those Phoenix and Texas finishes. When asked his favorite shooting memories - they were still fresh - "Camp Perry and the Creedmoor Cup," he said.

To learn more about Waters' shooting home, log onto www.aihpa.com for more information.