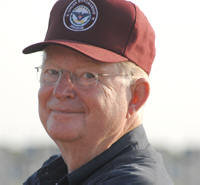 GARY ANDERSON RETIRES AS CMP DIRECTOR - Gary Anderson, who served the CMP as the Director of Civilian Marksmanship for the past ten years, officially retired from that position on the 31st of December, 2009. Anderson, who celebrated his 70th birthday in October, announced his decision to retire at the last meeting of the CMP Board of Directors in October. He also has already shared this announcement with several CMP constituent groups. <! Nested Table for picture>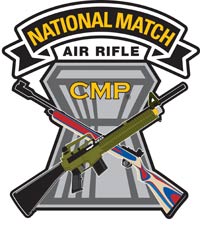 NATIONAL MATCH AIR RIFLE, CMP to Conduct NMAR Introductory Matches in 2010—First Match in Richmond, VA, CMP Seeking Additional Host Clubs - In 2010, the CMP is sponsoring a series of matches in different parts of the country to introduce the new National Match Air Rifle (NMAR) shooting sports discipline. The first CMP NMAR Season Opener Match will be at the Lakeside Moose Family Center, Richmond, Virginia on 27-28 February. If you live in the Central Atlantic Coast area and are interested in trying NMAR, check out the program posted at http://www.odcmp.com/Competitions/NMAR/NMAR_Intro_Match_Program.pdf. Then go to the match registration site at http://clubs.odcmp.com/cgi-bin/matchInfo.cgi?matchID=5149 to sign up online. NMAR Rules and detailed match procedures are posted on the CMP website at http://odcmp.com/NMAR/Rules.pdf. <! Nested Table for picture>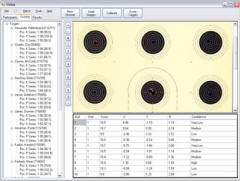 SCORING PAPER TARGETS WITH A COMPUTER - Orion Scoring System Now Available - The Orion Scoring System is a new software product that automates the task of scoring paper targets. It is now commercially available from Shooters Technology, LLC, of Fairfax, Virginia for club, team and individual use. Orion has successfully applied modern computer technology to the challenges of conducting competitions with paper targets and it promises to make match sponsors' work easier and the conduct of matches more interesting. Four years in development, Orion is one of the most accurate electronic scoring systems available anywhere in the world. It is currently available for 10-meter air rifle scoring, but future versions due out in coming months will score National Match Air Rifle, 50-foot smallbore and 10-meter air pistol.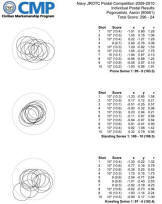 Cadets and Teams Advancing to the JROTC Service Air Rifle Championships Announced - CAMP PERRY, OHIO - Army, Marine Corps, Navy and Air Force JROTC rifle teams kicked off their 2009-2010 competition year as they competed in the 2009-2010 JROTC Air Rifle Postal Competitions. For the past seven year, the Civilian Marksmanship Program has overseen the scoring of JROTC 3x10 three-position air rifle postal competitions. These annual postal matches determine which JROTC unit teams and individual cadets advance to compete in their respective service's JROTC shoulder-to-shoulder Championship.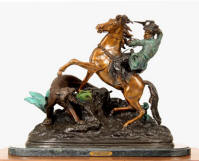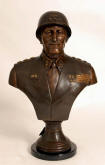 Two New National Trophies - Thanks to generous donations from two long-time competitive shooters who are both Distinguished Badge holders and who have been regular National Matches participants, two new trophies were recently added to the CMP's National Trophy Collection. Both trophies are to be awarded in the National Trophy Pistol Matches and will replace older trophies that the CMP Trophy Committee determined were not of National Trophy quality.