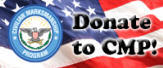 We want your feedback! Please let us know what you think about TFS. Do you have an interesting story or article that you would like to share? If so, please let us know!
SAFETY

The Civilian Marksmanship Program is dedicated to the respect for and safe handling of firearms, instilling patriotism and discipline in our youth participants. The CMP provides its constituents with the highest level of instruction in the proper control of firearms by highly-skilled coaches and veteran range safety officers in the classroom, at our ranges and wherever the CMP banner is displayed.
Upcoming CMP Events:

Tuesday & Thursday Night Open Public Shooting
CMP Marksmanship Centers,
Port Clinton, OH
Anniston, AL

Shooters, including aspiring new shooters are invited to take advantage of a new opportunity to do practice shooting. Both ranges consist of 80-point, 10-meter air gun range and are fully equipped with electronic targets that accommodate air rifle, air pistol or National Match Air Rifle shooting. Instruction and equipment are also available. Visit http://www.TheCMP.org/3P/
MarksmanshipCenters.htm for additional information.
---
Download a CMP Sales
Catalog Today
---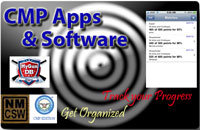 CMP Applications & Software

The CMP currently offers three Apps for shooting sports. Each download supports the Civilian Marksmanship Program. For more information, visit http://www.thecmp.org/
Comm/Apps.htm.
---
Please note the changes for the 2014 National Match Schedule posted at http://www.thecmp.org/nm/
2014nmcalendar.pdf.
---



Register Now for CMP's First Online M1 Maintenance Clinic

Registration is now open for the CMP's online M1 Maintenance Clinic, for those wishing to learn more about assembly, disassembly, cleaning and other techniques used to ensure your rifle's peak performance. The clinic will be the first live online class ever offered by CMP.

Air Rifle and Pistol Juniors Collide at 2014 Camp Perry Open

CAMP PERRY, Ohio – The doors to the CMP North Marksmanship Center opened January 17-19 to a crowd that braved the snow and sub-zero temperatures to witness one of the most exciting CMP competitions of the season. Competitors and spectators traveled from around the country to take part in the dramatic finals the match promises and to observe the one-of-a-kind Super Final that can only be seen at the Camp Perry Open.

Super Finals Breaks the Silence of Competition at 2014 Camp Perry Open

CAMP PERRY, OH – For those who have never witnessed a Super Final, it can mostly be summed up in one word: FUN. But on top of that, it can also be described as chaotic, loud, surprising and, for the competitors, challenging.

New Opportunity for Prizes Offered at 2014 CMP Monthly Matches

CAMP PERRY, OH; ANNISTON, AL – The Civilian Marksmanship Program (CMP) has added a new Monthly Match League to this year's program, where shooters will have the chance to be ranked among Monthly Match participants across the country.

CMP Announces Rulebook Changes for 2014-2015

The CMP Rules Committee has approved the 2014-2015 18th Edition of the CMP Competition Rules for Service Rifle and Service Pistol and the 2014 2nd Edition CMP Rules for CMP Games Rifle and Pistol Matches. This is the earliest the CMP has released a new version of the Rulebooks, which previously were released in March or April. In another major change, the CMP Rimfire Sporter Rules, which were previously in a separate rulebook, are now included in the CMP Games Rules.

Dates Announced for 2014 CMP Junior Air Rifle Camps

Dates and locations for the always-anticipated 2014 CMP Junior Air Rifle Camps and Clinics have been released. Registration will open February 3. Those interested are encouraged to register early, since camps tend to fill up quickly.

How to Contribute to CMP's Mission for Future Shooters Through Planned Giving Contributions

Each year, the Civilian Marksmanship Program (CMP) conducts a multitude of events for young and experienced shooters, and many ask what they can do to give back to the organization. With CMP's Planned Giving program, there are several options in doing just that.

2014 Garand-Springfield-Military (GSM) Rifle Clinic Dates Announced – Changes Made to Improve the Master Instructor Clinics

The GSM Master Instructor clinics educates advanced shooters and instructors and certifies them as Master Instructors who are qualified to teach specific marksmanship instructional topics using CMP training material and curricula. Certified instructors have the tools and know-how to teach basic and intermediate rifle marksmanship skills to new and beginning shooters in their communities.

Shoppers Watch as Shooters Compete at Bass Pro 600

The Tracker Boat section of the Bass Pro Shop of Leeds, AL, has been an area of changing scenery over the last few weeks. At Christmas, the windows were frosted to create a Winter Wonderland where Santa listened to what children wanted underneath their trees. Then, a few days later, the windows were cleaned off and Santa's house was moved to make room for the CMP's mobile range during the 2014 Bass Pro 600 – held Saturday, January 4 and Sunday, January 5.

Sign Up Now for This Year's Highly-Anticipated CMP Games – Oklahoma and Eastern CMP Games

Registration is now open for the CMP Games – Oklahoma and the Eastern CMP Games in North Carolina. The Oklahoma Games registration opened Dec. 2, 2013 and Eastern Games opened Jan. 2, 2014, with each remaining open up to the start date of the event.

CMP Mobile Range Hosts Texas All-Service JROTC State 3P Air Rifle Championship

The CMP electronic mobile range has trekked across the South again to help support the Texas State JROTC match. Hosted by the North East Independent School District in San Antonio, TX, The All-Service JROTC State Championship saw 96 sporter and 37 precision competitors over two days and five relays. Many schools braved the icy Texas roads and weather reports of snow to attend the match.