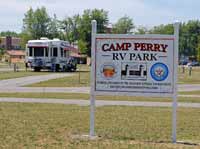 2007 National Matches Update - Entries for the CMP events in the 2007 Camp Perry Centennial National Matches continue to come in at a fast pace. Total entries in the CMP phases of the 2007 National Matches now are over 2,600 and growing every day. The Pistol Small Arms Firing School is already full and two or three other events are now expected to fill. Several improvements are being completed at Camp Perry and a number of special Camp Perry Centennial events are scheduled. Camp Perry will definitely be the place for rifle and pistol shooters to be this summer.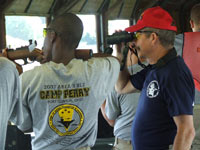 Navy JROTC Cadets Learn Marksmanship At Camp Perry - June 11-15 was a big week at Camp Perry for more than 150 Navy JROTC cadets from high schools in Ohio, Indiana, Michigan and West Virginia. The cadets were selected to attend for a NJROTC Basic Leadership Training Course at Camp Perry, Ohio. Their intensive training program during the week included drill and ceremonies, a leadership challenge course, rubber raft training, physical fitness testing, orienteering and air rifle marksmanship. The marksmanship program was provided by the CMP using a temporary 40-point air rifle range set up on Camp Perry's Petrarca Range.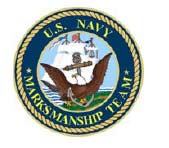 Sailors compete in the Fleet Forces Command and All Navy Rifle and Pistol Championships - Navy shooters from the East and West coasts recently completed the Fleet and All Navy rifle and pistol championships. The Pacific matches were held 28 April -11 May at MCB Camp Pendleton, CA. The Atlantic matches were held 18 May - 1 June at NAS Oceana Dam Neck Annex, VA. The All Navy Rifle matches are held the second week of competition and PAC and LANT sailors compete for the All Navy titles via a postal competition.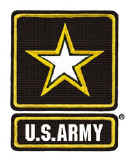 Sight Adjustment and Minute of Angle (MOA) - By SSG Daniel M. Pettry, USAMU Service Rifle Team Member - People who shoot for sport, hunting, or even military or law enforcement applications have many convictions, theories and myths about what can be done to improve their ability to hit where they aim and increase the effectiveness of their choice in firearms. There is one conviction, however, where all shooters agree. Every shooter's objective is for their bullets to impact where their rifle is aimed. This sounds simple enough and, if performed correctly, the bullet should always strike where it is aimed. Although this sounds good in theory, the truth is that many shots do not strike where they are aimed. One thing we can do to increase our chances of success is to learn how our sights work. They can then be adjusted so that when the perfect shot is fired, the bullet will land exactly where it is aimed. This article covers what we need to know as shooters to make sight adjustments that will keep our shots hitting where they are aimed.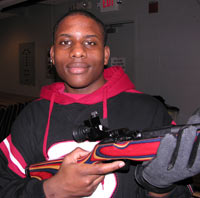 CMP Awards $100,000 in College Scholarships to JROTC and ROTC Rifle Shooters - The MISSION of the CMP is to promote firearm safety and marksmanship training for U. S. citizens with an emphasis on youth. One of the important ways that the CMP promotes marksmanship among youth is through its Scholarship Program that annually awards 100 $1000 college scholarships to JROTC and ROTC rifle shooters.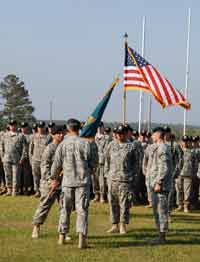 USAMU Change of Command - The United State Army Marksmanship Unit officially installed a new commander on 23 May 2007 when Lieutenant Colonel Frank Muggeo assumed command from Lieutenant Colonel Ty Connett in a formal Change of Command Ceremony at Fort Benning.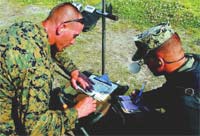 Marines hit their mark at Marine Corps Rifle, Pistol Competition - Marine Corps shooters from all over the world have met at Stone Bay to face off to see who could put more lead on target at the Marine Corps Rifle and Pistol Match Championships April 23-25. The competitors competed in three different categories. The Individual Rifle Match, the Individual Pistol Match and the Team Rifle Match.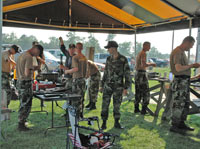 Rifle Cleaning and Maintenance - By SSG William T. Pace, USAMU Service Rifle Team Member - This article will cover one of the many reliable techniques to clean your rifle. The two main reasons we clean our rifles are to maintain consistency in accuracy and to help prevent any possible malfunctions. The cleaning of your rifle can be broken down into four steps: cleaning the barrel, cleaning the chamber, cleaning the bolt, and cleaning the lower receiver.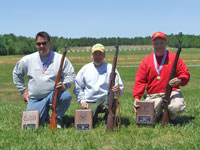 CMP Eastern Games a Success in North Carolina - Over 170 competitors from 22 states traveled to North Carolina for the Inaugural Eastern CMP Games. The Eastern CMP Games, held in conjunction with the Eastern Creedmoor Cup Matches, took place 5-8 May at Camp Butner, a National Guard Base located in Butner, North Carolina. The North State Shooting Club (http://www.northstateshootingclub.com) and the North Carolina Army National Guard hosted the events.